Updating a WordPress website can take you ten minutes or two hours. Which would you rather choose? You may say, "Look, I've been updating websites for years, it always takes me ten minutes from the good ol' WordPress admin." Well, I'm sure you can recall that one Saturday when that site went down, that plugin broke, that white screen of death ruined your day? Those aren't fun, and although you've pushed them out of your memory, I'm here to dig them up like a Zombie apocalypse.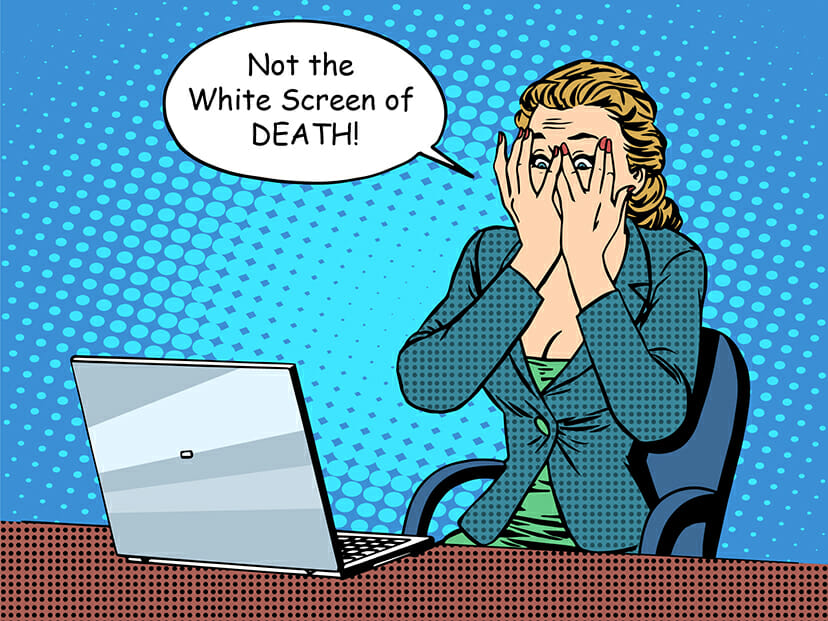 How does updating a website become a nightmare?! I'll tell you – it's by not having the right software, not having a process in place, and not giving your clients' sites the attention they deserve because you aren't being compensated fairly.
I'm sorry, but just clicking to select all plugins and "Update All" in the WordPress admin is not going to cut it. You're living dangerously cowboy.
It takes being burned, and I mean charcoal gray, to learn your lesson about updating websites the right way. Luckily you have me to show you the way like a wise sherpa up Mount Everest.
1. Start With the Right Software
In pricing out care plans, you want to price out for the predictable, but cushion for the unpredictable so your time is covered. The only way to achieve this balance, in my opinion, is investing in a software that makes this as efficient as possible.
I'm going to go all out and wave the banner high for ManageWP. They have just blown it out of the water with their latest revamp "Orion."
The tools that come packaged with the update software not only give you everything you need to update with the process I'll describe next, but allow you to upsell and package care plans for your clients with awesome add-ons like SEO keyword monitoring, site uptime monitors, snazzy client reports, daily backups, white label update plugin, and even add an option to the WordPress admin to feature a handy "support" button for client to click to email your support desk.
Better yet, their free plan is good enough for any base level care plan you may offer your client. (By the way, if you don't offer care plans to your clients, please stop reading, slap yourself awake and read this article about Maintenance Plans by Troy Dean)
There are a bunch of reasons why I love ManageWP, one of which is the pricing model that is post paid, per website and per tool, which allows me to not fear scaling. In fact, it actually encourages me to scale and add more websites to my care plans with their bulk pricing packages.
Overall, it's shiny, allows me to update websites with little worry or fanfare, or easily delegate that process to a team member.
2. Get a Process
Let me start with the obvious: If you have a website where a second of downtime will send off fireworks, please update on a staging site first, every time. That's just common sense and your client should be paying for that extra attention.
Now, with that said, here's a simple outline for updating a live website for quality care:
1. Confirm you have a recent backup
2. Check the website for issues (It's best to know if there is an issue BEFORE you update, rather than thinking it was because of your update)
3. Update WordPress to the latest version (if available)
4. Check the website (It's always good to know if anything broke before updating plugins)
5. Update plugins*
6. Clean up spam comments and optimize database
7. Login into WordPress admin (this is very important, many times there are prompts in the admin to finish updating the database)
8. Check the front end of the website one final time for any issues
Bonus tip: Refrain from updating major releases and powerhouse plugins like WooCommerce on a live site, carry this out on a staging site first.
If you have an issue, you can roll back your recent backup, or download that backup and restore whatever plugin you think was a problem. Singling out checking the site in-between updating WordPress and updating plugins gives you the ability to isolate the issues better.
In fact, in the notes section of ManageWP for each website, I have a list of website links for each site that we check throughout the update. These links are to pages or posts that show a lot of plugin functionality, like galleries, event calendars, blog posts with sidebar widgets and popular pages.
Another nice feature about ManageWP is that it saves a log of the plugins that were updated and what version it was prior, so if we don't catch an issue immediately, we have a log to reference at anytime.
What about themes?
Always update the active theme on a staging server first. Updating any themes is a must if the theme has a security release. Follow those theme update releases closely and view the changelogs to see if it's a release you need.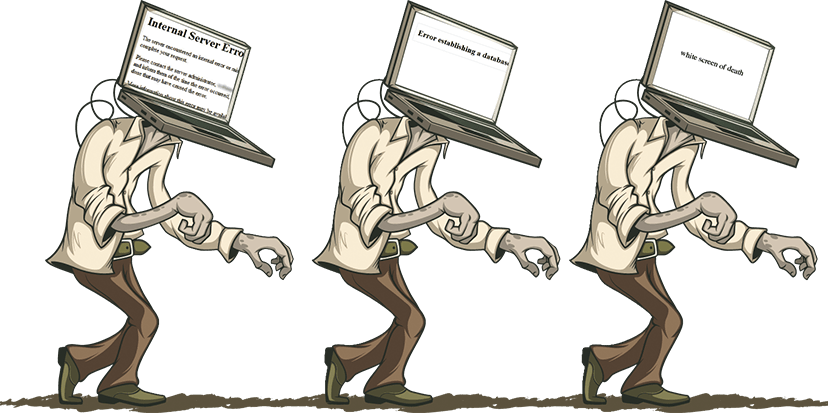 3. Be Compensated Fairly
There is nothing worse than doing someone a "favor" to update their website and something breaks leaving you to clean up the mess. Even still, an audience member in one of my recent talks about website care plans said she was only charging $5/m to update a website. There is no way you can quality update or care for a website on a $5 fee.
Yes, sometimes updating a website won't take long. Then one day, a plugin author decides to do something fancy and releases a version that changes the entire look of one of your widgets or conflicts with another plugin. Damn you creative plugin author! But that's the nature of our beautiful WordPress community. Make sure your clients are compensating you for the time and experience you've earned to know about these issues and having the ability to fix them!
But I can just have everything auto-update
If you sell website care plans, don't use auto-update features, for the love of all we stand for!
Which would you rather have:
Scenario A: It's a quiet Monday morning, you're sipping your coffee, and it's time to do a little maintenance. After you backup and update, you notice plugin X from said creative plugin author conflicts with your fancy Javascript menu. Oops, you roll that plugin back to the previous version. It's 8:30am, no one is the wiser, all is well. You make a task to address that in the near future and skip the update of that plugin for the time being.
Scenario B: It's a quiet Monday morning, you've barely sipped a coffee when you see an email from your client screaming in all caps that the fancy Javascript menu on their website was missing all day yesterday (Sunday) and they missed out on leads coming from an event. You spend about two hours trying to figure out what happened when you finally realize it was because you had auto-updates enabled. It takes everything inside of you to refrain from blaming that creative plugin author, as you know this ultimately falls on you.
One step further (for advanced users): Get comfortable with your setup and outsource
Now that you have what you need in place – the right software, a process, and proper compensation; reach out and train someone in this process to execute the updates with your process. Of course, you are still a reference for sporadic issues and client history. If you have these three power tips above in place, you should feel confident in being able to outsource to a well-trained person.
Apply These Tips and Never Fear!
Are you now better prepared to prepare for those "walking dead websites" that resurrect out of nowhere and come to destroy you? Ok, it's not that serious. But if you've ever encountered a white screen of death you feel me.
Get the right tools and your flow. Be honest that this is a real service, a need, a valuable skill and a necessary step with all WordPress websites. Stop living dangerously, it never ends well, you've seen the movies!
P.S. If you're interested in making money maintaining client websites you should really check out this epic post Troy wrote about how to sell WordPress Maintenance Plans to your clients!