We polled 640 WordPress consultants to get their top tips on how to find WordPress web design clients.
You're going to love these tips!
How to Find WordPress Web Design Clients
I think we can all agree that one of the most stressful things about having your own business is bringing in new clients.
Have you ever wondered how others are doing it and seem to be doing so well at it? We did too! So, we took a poll within our Agency Mavericks Facebook community to find out how members are bringing in new business.
Not surprisingly the most common answers were:
Organic SEO
Referrals and word of mouth
Facebook
Trade associations, Chamber of Commerce, BNI, networking events, joining local networking groups
Blogging and podcasting
Time to Think Outside the Box: 20 Creative Ways to Find New Clients
Here are 20 creative (and very interesting) ways our members have found new WordPress clients:
1) Make Connections Wherever You Go!
Andy goes into bricks and mortar shops to buy products and whilst there he engages shop owners in conversation and becomes friendly with the staff. He brought on his first three e-commerce stores through this method.
Then, you have Lisa who said:
"I've had two clients approach me in the supermarket after overhearing me on the phone with another – and I'm not a particularly loud phone person."
Jasmine explains that it is a state of mind — everyone is a potential client wherever you go!
So, have a think — do you pick up the kids at school and chat to the other parents? Do you go to church? Do you know the people in your local café? It doesn't need to be a hard sell. Just tell them about your business and be honest about how hard it is starting out. And don't be surprised if the mere mention that you're a web designer lands you work.
Esther says this happened with a visit to the doctor:
"Walked into a specialist doctors surgery and when told I had to have a small procedure, said I have my own design agency so can take the day off. She said 'website designer, I need you!' Of course she does after checking out her website in the waiting room. I have now booked appointments with dentist, accountant and naturopath."
You may be surprised how many people want to help!
2) Agency Directory Listings
Every niche has relevant business directories. Weddings, designers, plumbers and nonprofits — the list is endless. When you have a niche, start Googling and see which directories you can be listed on.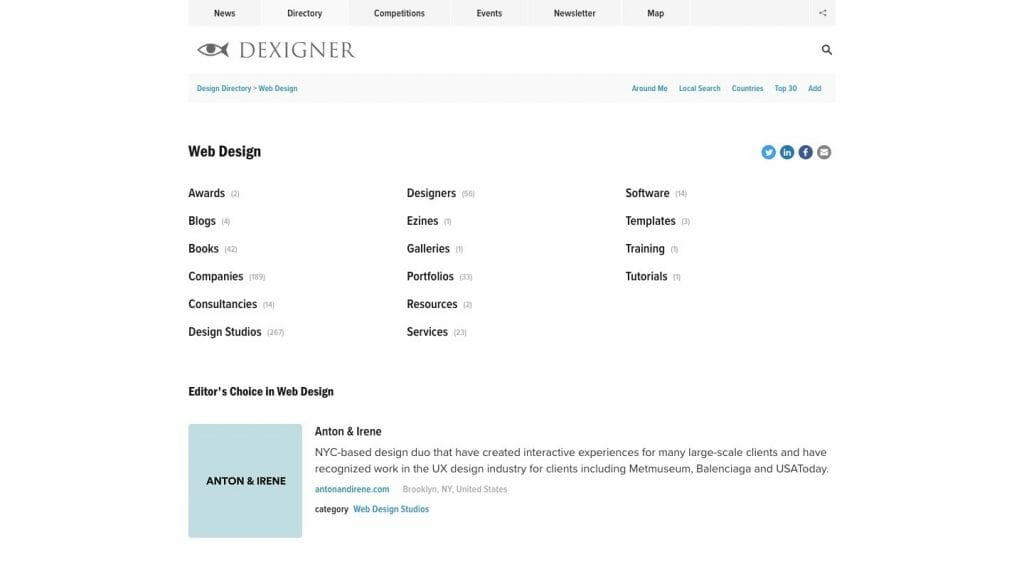 Some of you may need to pay for access to premium listings, but the ROI will balance out the overhead cost.
3) Thought Leadership
You're so used to being a "doer" that you might not even realise the power of your words and the value of your knowledge itself can bring you new clients. Matt explained:
"My podcast has been a big lead generator for me. Also, I've gotten a few great clients through teaching local WordPress classes."
Both Michael and Lisa say that clients have found them because of a speaking gig they did at a conference or workshop.
4) Physically Position Yourself in the Right Place
Geoff had some great advice:
"I 'positioned' myself back in 2013 by renting a desk from a business consultancy / PR firm in my local hometown, right next door to one of the leading design agencies in Scotland. As a result, I get a constant stream of qualified leads with decent budgets."
Matt and his agency landed a client first and then relocated nearby to ensure they remained the go-to design resource:
"Partnered with a trade show exhibit company to be their go-to agency specifically for website, graphic design and collateral projects… We set up shop in their offices making it easy for their sales team to collaborate and hand us work."
5) Go Above and Beyond
New clients are a great resource for finding new WordPress web design clients. For starters, create a reason to retain their business over the long term (like selling WordPress maintenance plans). Demonstrate your value as their trusted partner. Then, watch and see how that appreciation and loyalty translates into a new referral business.
Geoff says that he goes above and beyond the call of duty, always making himself available. Now he is the guy that clients always turn to.
6) Craigslist
Matthew says:
"I know, right?! I advertised WordPress services on Craigslist about 4-5 years ago for a few months and while I did get a few cheap-o's, I was able to filter them out quickly and 3 of my most lucrative long-term clients came from there. In fact, I'm working on finishing up a $7k website redesign for a client I built a $1k website for back when they found me on Craigslist."
7) Co-working Spaces
Whether the space and privacy is lacking in your home office or you simply want a change of pace a few times a week, co-working spaces are a great way to find WordPress web design clients.
In some cases, you'll meet prospective clients just by being there. You never know who's at the next desk. More commonly, though, you'll start networking with your co-working space neighbours who are then able to help you make connections with new clients.
8) Local Printers
Need to print off a batch of business cards or stationery? Chat with your local printer. They have tons of different companies coming through every day and may have some great leads for you.
9) Guidebooks
Grab yourself a free local guidebook next time you see one in a coffee store and contact some of the businesses that are advertising in it. These businesses could be seen as a bit "behind the times" by using print advertising and may need your help!
10) Join Facebook Groups
Have a look for relevant Facebook groups to join. Groups for new businesses, startups and entrepreneurs would be a good place to start. These kinds of business owners are likely looking for ways to bootstrap their businesses the smart way. Or you could join groups built specifically for the type of industry you're targeting.
Just remember: you don't want to use these groups to do the hard sell. Instead, be helpful and use this platform as a means for being heard. Reply to people's questions, be as helpful as possible and let prospects approach you when they're ready.
It's also a good idea to be a member of Facebook groups such as the Digital Mavericks for the purposes of connecting with like-minded individuals and getting the support you need as a WordPress freelancer or business owner.
Want to turn your passion for WordPress into a profitable business?
Who knows? Maybe John Q. Designer was approached about designing a website for a local nonprofit, but he has no experience or interest in that niche. Expand your group of WordPress friends, so you can start passing along good leads when you get them!
11) Instagram
Interestingly, not many of our members mentioned Instagram as a way to find WordPress web design clients. However, if you have a creative flair and the time, it can pay off to nurture your Instagram account or to pay for sponsored posts.
The MerryMaker Sisters are experts at using social for marketing and go into it in detail in this WPE podcast.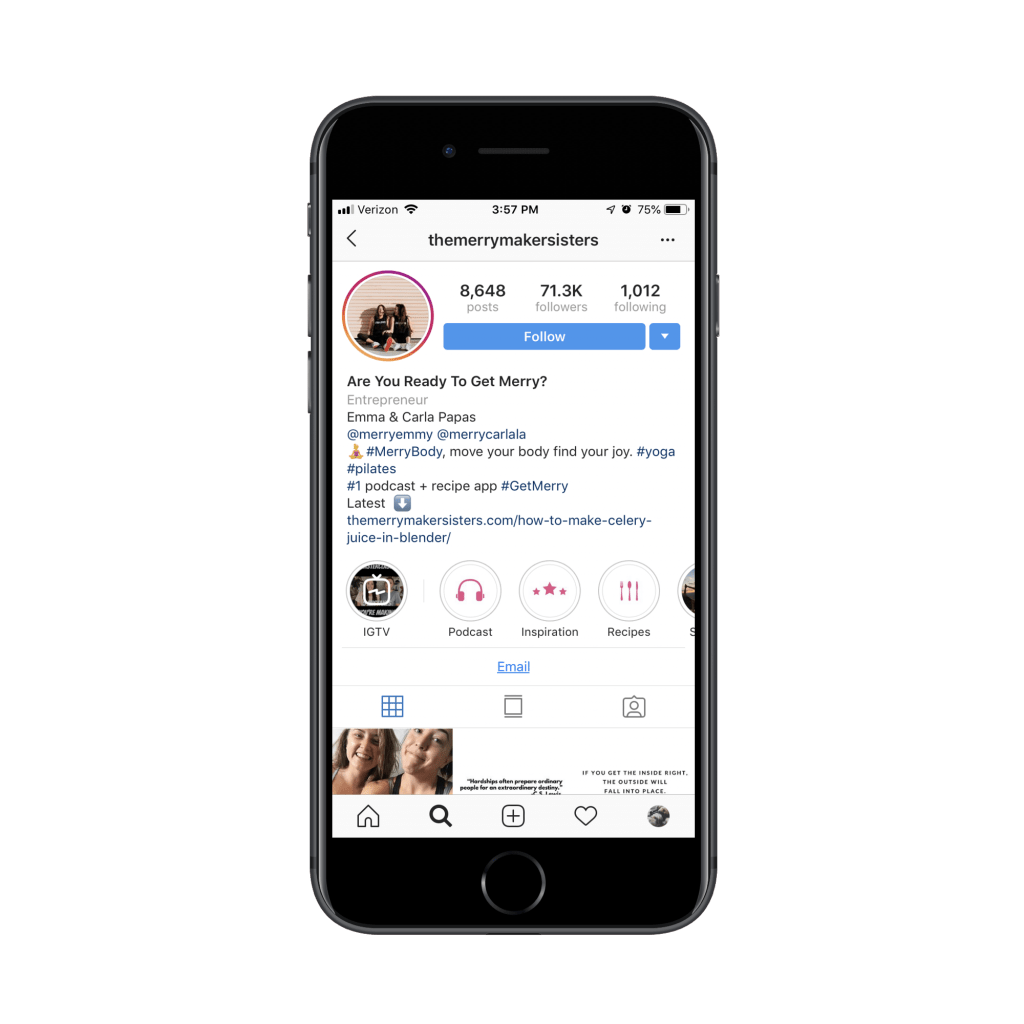 12) Offer WordPress Training
If you really want to capture as much new business as possible while still doing what you do best, consider branching out into WordPress training services.
You know the kind of client this would appeal to. Either you completed their web design project and they insisted they could take it from there or they're DIY WordPress users constantly pinging WordPress groups on social media for help.
They might be unwilling to hear you out when it comes to WordPress maintenance (at least for now), but they might be grateful for a one-on-one WordPress training session with a pro.
13) Attend Local WordPress Meetups
You'd be surprised who shows up to your local WordPress meetup. You'll likely find people who don't have enough time to build or maintain their own site or who have no clue where to start. This is a great opportunity to enter the picture as a WordPress consultant.
Also, don't be afraid to chat up other WordPress designers and consultants in these groups. You never know. They might be so overloaded with work that they'd be happy to partner up and pass some of their new business your way.
14) Give Away a "Strategy Session" as a Prize at a Networking Event
This is a great way for people at the event to become aware of your business — and Abracadabra! — you'll have a potential new client if they are happy with the session.
15) Nurture Funnels
Iain says:
"I had 8 referrals that all lead to nothing. Changed strategy and put all referrals into a nurture funnel that educated potential clients on everything they needed to consider when thinking about a website project. Very successful thus far."
It's all about nurturing, peeps!
16) Invitation Letters, Cold emails, Cold Calls
Jenny says that she sends letters to people she knows to invite them to work with her. She also asks if they know anyone else that could benefit from her help.
You might not think that old school marketing tactics would be that effective in this digital age, but our Elevators have proved otherwise! A number of people who responded to our poll said that cold calling and emails still work really well. Kim put a unique spin on it, too:
"Years ago I sent a mailer to a list of business owners. Because the envelope was bulky, they had a bigger incentive to open it. When they removed the letter, they couldn't miss the lollypop attached to the top. So I received a few calls. But I didn't stop there – to maximise the conversions I called the non-responders. I got a bunch more leads too. Sometimes the old fashioned methods work better than the new stuff."
17) Uber/Lyft Driving
Uber driving is a great way to network and earn a bit of cash on the side while you get your business off the ground! Who would have thought? Love this tip.
18) Yelp and Google Maps
Let's face it: you're a no-one if you ain't on Google Maps!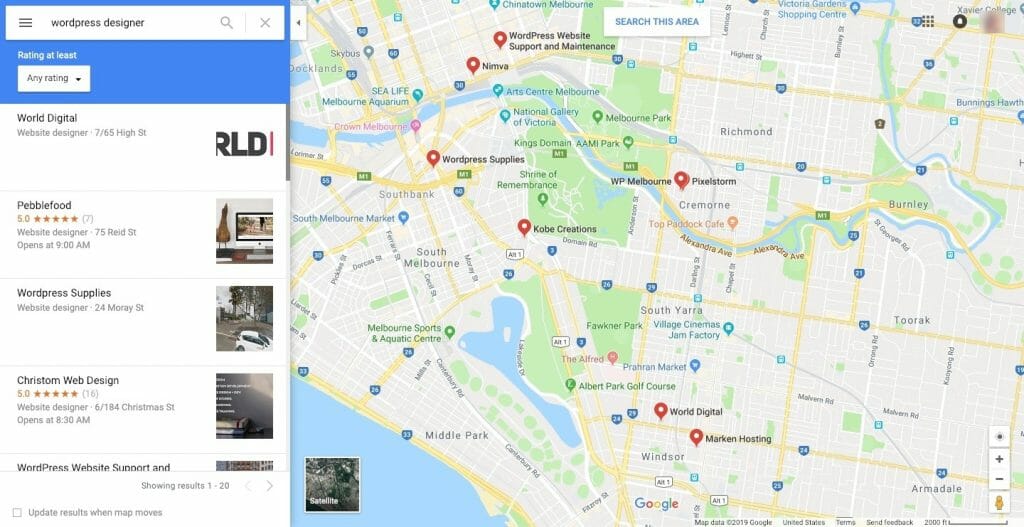 19) Go Daddy Pro
"Pro Connect" is a free marketplace for GoDaddy customers to connect with Pro members. Very cool.
You can check out some of the free webinars we've done with GoDaddy Pro (including "How to Write Proposals That Win Clients").
20) Wait… Tinder? Yes, Tinder!
This has got to be our favourite for thinking outside the box.
That's right, people — dating websites aren't just for finding love anymore. Some of our members have said that just because the sparks didn't fly on a new date, they were able to turn that no-love connection into new business. Dawn says:
"When I was single and online dating I met five of my future clients through online dating. They did not become dates but we had conversations about our business and then they went on to use my marketing agency services..most were 10k+ web clients."
Finding clients is just the first step. Don't forget to grab your free proposal template and seal the deal.
Wrap-Up
At the end of the day, your personality will define what works for you. We noticed from our poll that what works for someone may not work for another. For example, you may not be an extrovert who loves to start conversations with just anyone and so other methods will work better for you such as SEO, blogging, referrals and superior customer service.
Regardless of which route you take to find WordPress web design clients for your business, don't let the hard work stop after initial introductions are made. As your business grows and your processes become more refined, think about how to get better fees. You might have opened up new channels of revenue by pursuing these creative ways of drumming up new business, but it won't do you much good if those clients pay $500 for a website.
In your search for new WordPress clients, what has worked for you and what hasn't? What have we left off our list? We'd love to hear from you (especially if you have found a client in any weird and whacky ways!). Join the conversation below.