Sharing a laugh, putting out a fire, spreading the love and keeping the stats – it's all in a day's work as the Community Manager at Agency Mavericks. If you're building a tribe, there's no 'set and forget' recipe; it's a constant, evolving process. Here are five ways to ensure you get it right.
1) Never be in it Just for the Money
Rule number one! If you're growing a community or audience with the sole purpose of making the big bucks, it 'aint going to work. People are world smart and time poor. If they're going to give you their time, attention or money, they'll be making sure you have their best interest at heart – and it won't take them long to leave if you don't.
2) Know Your Stats
Monitoring and acting upon member feedback and statistics is a vital to ensure that your service evolves as your community expands. This is especially true if you have a membership program. Unfortunately, there is no such thing as 'set and forget' in this game (refer to Rule #1). Here are some of the ways we do this at Agency Mavericks…
Surveys
We've set up a SurveyMonkey questionnaire that gets automatically sent to members a few days after completing the Blueprint course. It's short and sweet, and we use the results to calculate our Net Promoter Score (NPS). These are the four questions we ask:
How likely are you to refer Agency Mavericks to a friend?
How do you rate the training at Agency Mavericks?
How would you describe the Agency Mavericks community?
What training would you like to see in the future?
We collate the results and use the information to guide us in future content and community development.
NB. You can see our Net Promoter Score Here
Course Module Completion Rates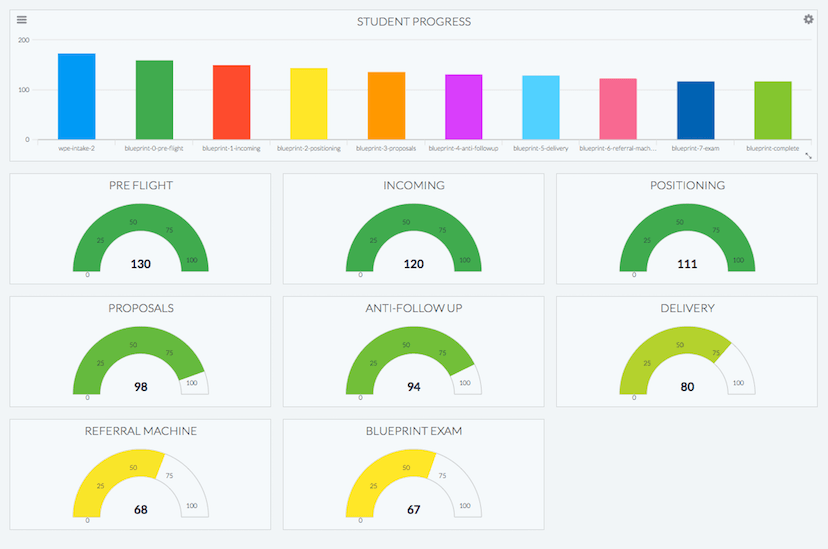 I use the Graphly app (which nicely hooks up to InfusionSoft) to keep regular track of module completion rates throughout the course. We set our standards high, with a completion rate goal of 75%. This is a useful way to see where people are getting stuck. If a module's numbers don't increase at the desired rate (which we compare to the previous intake's stats), we take action. By sending an extra email or putting on an extra Coaching Call, we can offer additional support to keep the member's motivation high and to address any problems they may be having.
Facebook Polls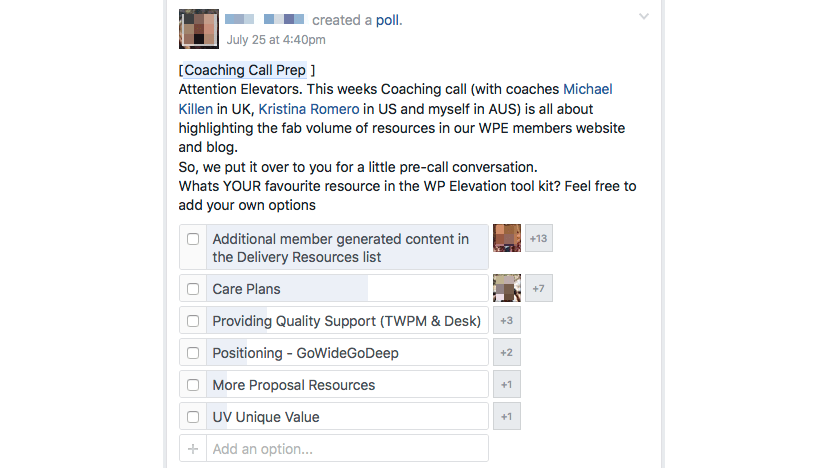 Facebook polls can be set up inside private Facebook groups. A poll is a quick and easy way to get immediate feedback on any topic or issue. It also makes your tribe feel that you value their ideas and opinion – which you do!
Churn Rates
It's always a good thing to have an idea about your customer churn rate. Remember though, it's not enough to just have the stats, you need to actually do something about them.
Tip: An exit survey is another good option to find out the most common reasons for your peeps leaving you.
3) Acknowledge Your Mistakes and Learn From Them
In the book Zombie Loyalists, Peter Shankman talks about not covering up your mistakes, but learning from them. He indicates that if handled correctly, the customer will give you a second chance. It's inevitable that mistakes will happen, but if managed the right way, you won't lose a customer, and you may actually learn something. Here's the perfect example to demonstrate – an issue that arose at Agency Mavericks just this last week….
The Problem
Following a series of three unrelated problems with her membership, a new member emailed support explaining the issues and her disappointment in having had them. Her email was polite, and she began by stating that the quality of the content we provide is excellent, but nevertheless she'd had a few problems that she'd like addressed.
The Action
Here's how we handled it:
1. We further investigated each issue.
2. We took ownership of the mistakes that were ours.
3. We explained the reason for issue that was out of our hands, and in doing so demonstrated that we had spent time double checking to see if there was anything more we could do.
4. We tabled one of her concerns at a weekly meeting, and agreed to an overhaul of the member points award system; which will result in an improved 'new member' experience thanks to her feedback.
5. We emailed our member, first of all apologizing for the issues, then explaining the action taken for each concern. We also thanked her for the feedback.
6. In the book Hug Your Customers, Jack Mitchell discusses going the extra mile for your customers. We thought that this was a case that deserved just that. We appreciated the professional manner in which the member had approached us, as well as genuinely feeling bad about tarnishing her expectations about joining the program. And so a bunch of flowers was ordered and delivered (easily done even if in another country with help from Google).
The Result
Here's the email that we received the next day…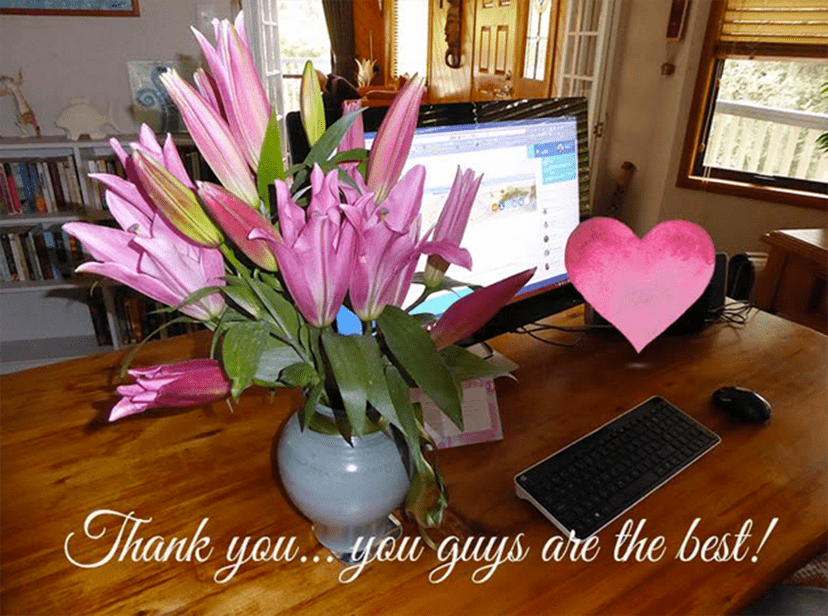 In writing this article, I was keen to give you the member's perspective, so I asked if we could use the above image as well as a final comment for this piece from the member involved. She willingly obliged with the following reply…
"Of course… you're welcome to use my photo and anything I've written to you, including this if you want…

The way you dealt with my concerns were exactly right. Sometimes all a customer needs is to vent and have someone listen. You responded quickly, with understanding and respect, you acknowledged my feelings, and replied with either solutions or explanations of why things are the way they are. You also added that you'd look into changing things in the future, and that made me feel that something had been accomplished. And, to top it all, you sent flowers as a "sorry that you felt unhappy" gesture. The end result is that I've come away pleased that I raised my concerns, and now I rate the WPE team even higher than I did before (and that was pretty darned high already)."
I love a happy ending!
4) Incorporate Nurturing Into Your Business Strategy
(And if that word is too touchy-feely, you can call it "Client Relations" instead.)
A crucial part of your commitment to build your tribe is to nurture them. This can't be done haphazardly. Some strategies need to be well planned, while others can be more liberal. Here's some of the ways we do this…
The Leaderboard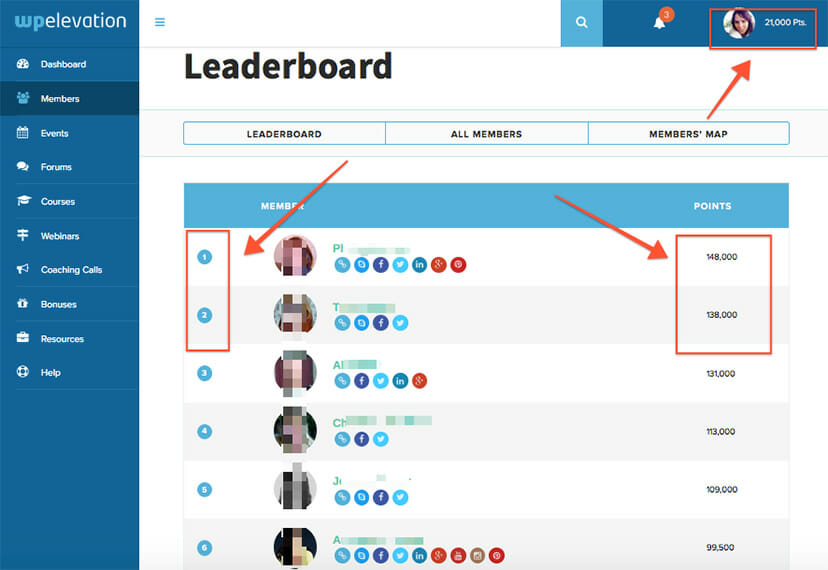 We have a members' Leaderboard on the Agency Mavericks site. Members earn points throughout the month according to their level of contribution in the Facebook group and forums. At the end of the month, the person with the most points is awarded a one-on-one Coaching Call with Troy. (Points are then re-set for the next month to give everyone an equal opportunity to win). The aim of the points system is to encourage participation through gamification and to reward those members who make positive contributions to the community.
The Thank-You Card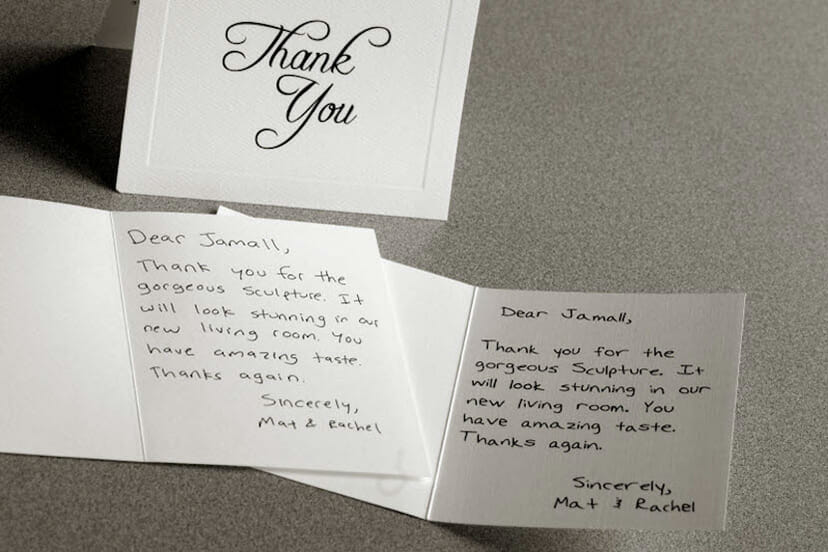 We've found an awesome place that sends hand-written cards to people in bulk. Thankster also links up with Infusionsoft (our CRM) which makes the whole process a lot easier. On our last intake, we used Thankster to send every new member a handwritten "welcome and thanks for joining card." It's a small gesture, but one which is truly appreciated by someone who has just handed over their hard earned cash for a new course and is unsure what the experience will be like.
Side Note: You'll need to make sure you have the exact address in place. If parts of the address are missing, chances are the card won't be delivered. With the high volume of cards we send out, unfortunately, this happens.
MoonPig is another online card shop I keep up my sleeve. They send personalized cards all over the world. You choose the cover, add your personal message, enter the address, and boom, the card gets sent. Very handy if you don't have time to get to the post office. I find this site is great to use for one-off cards. They can even customize the card so that the front cover includes an image with the person's name. It can actually be quite fun if you play around with the options they give you.
Get up Close and Personal
Make sure you take the time to get to know your tribe personally. I find that I naturally do this anyway, but if it doesn't come naturally, add a quick note in Google Keep each time you see something interesting about a member. As your community grows, this can be harder to do, but the appreciation levels will also be much higher (having a community manager definitely helps here). I grab little gems as I see them and mentally take a note. I can then use it in future interactions with the member. For example Phillis recently shared a photo in the Facebook group of a stained glass project she was working on now that she had more free time thanks to her client care plans.
Here's what your Google Keep notes may look like:
Eric – Magician
Geoff – 2 adorable kids
Christina – great photographer
Chad – plays a mean sax
Peter – had a classic mo in the 80's
Kronda – grows delicious blueberries
Shelly – has a goat who thinks she's a dog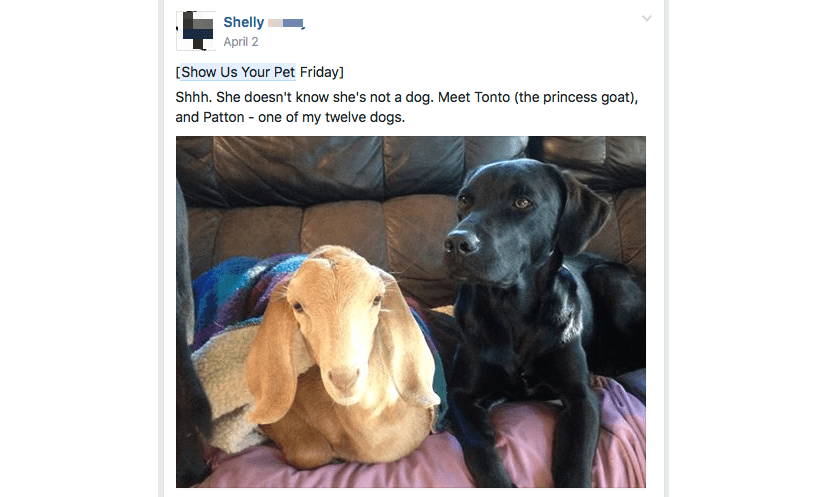 Remember that the more comfortable people feel in a group, the more they will share of themselves. By far the two most engaged posts in our private Facebook group have been, "Show us your pet Friday" and "Show us your desk Monday" (which is where I found out about Tonto the goat!)
5) Random Acts of Kindness
This is my favorite part of the job. There's no denying that people like to feel acknowledged and special. You can have all the strategies and procedures you like in place, but in my opinion, nothing beats an unexpected surprise. Heck, there's a whole movement around this sort of feel-good stuff!
In the words of Montell Jordan, "This is how we do it"….
Swag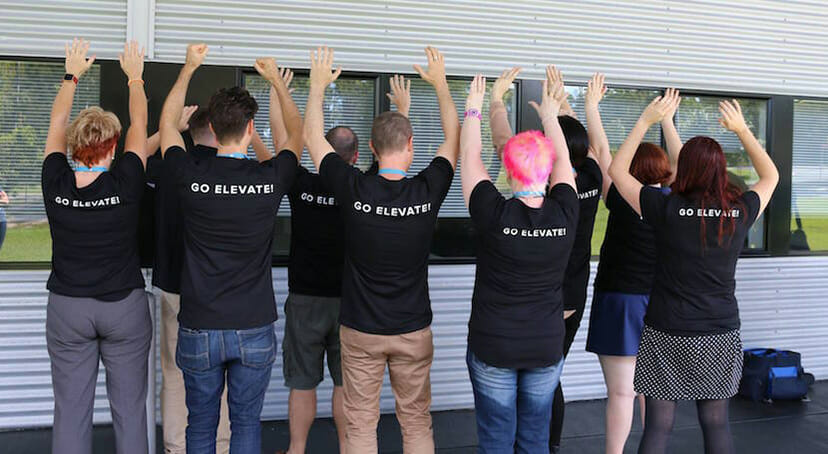 Everyone loves swag. A t-shirt, caps or stickers with your logo reinforce the feeling of belonging to a community and are a great surprise to receive in the mail. Send t-shirts to people who have gone the extra mile, been generous contributors to the community, or who attend a special event.
Thinking of You
Whether it's the death of a loved one, a marriage or a birth, If someone in your tribe is experiencing something life-changing, a bunch of flowers or handwritten card is a perfect way to show them that they matter to you.
Go Beyond the eVoucher
eVouchers are nice to receive, but a gift that can be delivered in person definitely packs more of a punch. I wanted to send a gift to a long-term member a while ago to thank them for their commitment and contribution to the group. I did a little research (only took me 10 minutes with the help of my friend Google) and found that they were an avid cyclist. Without further ado I jumped on Amazon and ordered a cool coffee-table book on bikes to be delivered from Amazon.
I also keep a couple of shops up my sleeve for ordering generic gifts when I am not sure what the person is into. I found this great Aussie place that delivers tiny succulent plant pots called "The Happy Set" for only $20! Thoughtful and inexpensive – everyone's a winner!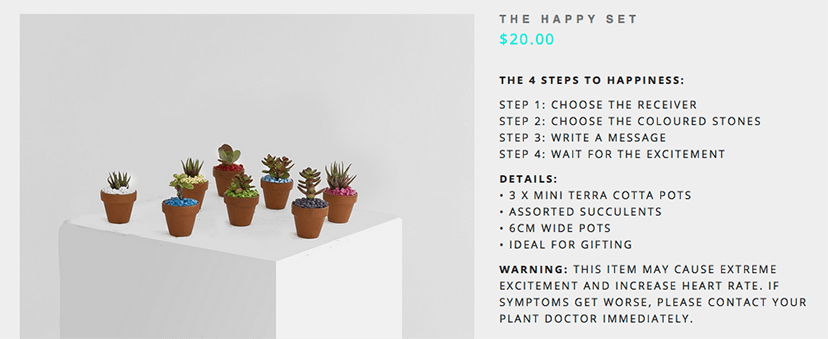 Takeaway
If you put in that little bit of extra effort to look after your people, you'll reap the rewards in terms of loyalty, word of mouth, growth and success. But the most important thing I get out of it though, is making someone's day. Don't think I'm being cheesy here – it's just what I love to do. Drop me a line below and tell me how you go the extra mile to look after your tribe. Seriously. Not enough businesses do this well. It only takes that bit of extra effort to stand head and shoulders above your competition. How are you growing a loyal and generous crew?