As a web developer, building your network can seem overwhelming. Here are our expert tips for growing your professional network, and why it matters.
Building and growing a business could be implemented in various ways, but the core of every B2B or B2C transaction are relationships.
Regardless of whether you're selling directly to customers, building a reseller network, or pitching to C-level executives – you need to establish a communication protocol by connecting and bonding with the right people. As Armstrong Williams once said: "Networking is an essential part of building wealth".
Think about your previous customers or some of your current partners:
How did you meet with them?
What made the business transaction possible?
What was the common thing between you and them which strengthened the relationship?
What convinced you that they are the right fit?
Growing a Relationship Takes Time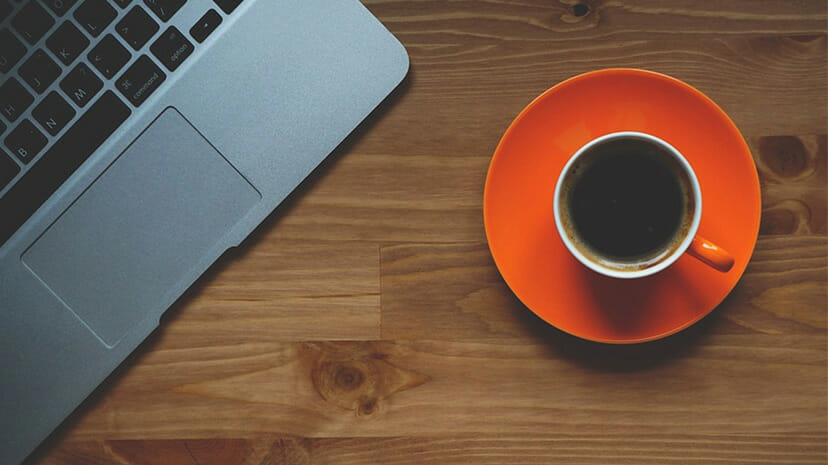 For most businesses out there, increasing the revenue is dependent on the number of customers that a business services. For example, if you are working with 10 ongoing clients at the moment at comparable monthly fees, you can grow your business by 50% just by onboarding 5 more clients of the same calibre.
In order to do that, you should either:
Invest a lot in marketing collateral – both inbound and outbound, in order to build outstanding packages, or
Pick up the phone and start calling people
What Does 'Business Contact Building' Entail?
While building a reliable business relationship is a continuous process that evolves with time, there are several baseline phases that it goes through:
Initiating the first contact
Making a good first impression
Finding a common topic or a problem to talk about
Identifying a problem that could be solved by one of the parties
Explaining the solution and the benefits in detail
Proving that the solution is the best on the market for that given problem
Lather, rinse, repeat
For consumer operations, low-cost products and non-competitive markets, this process could take days or weeks. More complex relationships in the corporate world usually take months, often years.
"Entrepreneurs may be brutally honest, but fostering relationships with partners and building enduring communities requires empathy, self-sacrifice and a willingness to help others without expecting anything in return." – Ben Parr
Ask an experienced CEO over their 50s about their Rolodex and they can likely cite every single person based on their business card, how they met, and what sort of collaborations have been explored over the years.
In other words, growing your small business by 50% may not be feasible if you need to spend months on building and nurturing relationships that may not yield results right away. The only reliable and sustainable approach is leveraging your contacts.
How to Get Access to Business Contacts
According to Tomoson, there are 6 main methods dominating the customer acquisition process:
Influencer marketing (22%)
Organic search (17%)
Email (15%)
Paid search (14%)
Display advertising (9%)
Affiliate marketing (5%)
Other combined techniques add up to another 15%.
Most of those channels can be handled through a successful personal and business network and crafting the right content for your audience – be it blog posts, emails, or advertising materials. At the end of the day, a successful business network could increase your customer base immensely.
Getting access to the right peers would require a long-term strategy that combines offline and online techniques. Here are some tips that can help you grow your network when building partnerships or selling your services/products.
1. First Things First
1.1 Contact Your Friends
Your friends and family may be far more helpful than you think in building your network. They may be able to send over direct business for you (consulting or service activities) if you ask them right away. Moreover, they can connect you with other friends of theirs who may be a good contact for you at a later point in time.
Many of my friends who've been freelancing for a while started with their existing network and grew it organically. Keep in mind that you can be a "plus one" at company cocktail party, or a team building event whenever appropriate. Alternatively, join open business events with some of your friends who can introduce you to their peers.
Your friends can also recommend you to their managers or other colleagues who may be interested in your services. Even if there's no direct match at the moment, people often ask their inner circle for recommendations when they are hiring or looking for a contractor – and that's why people need to know you.
1.2. Get Referrals From Your Clients
Your clients are a tremendous channel for connecting with your target audience. If you have been profiling in a given industry and are working with several customers already, then a good percentage of their colleagues are likely to be working in the same field!
Allocate some time to each of your clients (over a call or an email) and make sure they're fully satisfied with your services. Once you've received the confirmation, push the right button, let them know that you're expanding and want to help out more customers in that industry.
As long as you're clear about your intentions and ask for a favor, your clients can point you to other players in their professional network who you could work with (except for their competitors, of course). In addition to direct contacts, you can ask them:
Where they hang out online and offline
What are the best events or groups to attend
What are the best industry news sites to follow
Understanding your prospects' behavior and lifestyle would help you tailor your services much more effectively.
1.3. Dust Off Your Portfolio/Resume
While the previous recommendations were focusing on outreach, you can generate a healthy incoming flow of prospects organically, thanks to your portfolio. Successful entrepreneurs and freelancers are constantly busy with day-to-day operations and juggling between client requests. Sometimes they omit the portfolio maintenance process and gathering regular endorsements. In the event of a slow season, the traction has been interrupted and takes a while to put in motion once again. This may lead to several tough months unless some careful planning has been done before that.
Updating your online portfolio and resume every couple of weeks, or at least once a month will show the rest of the world that you're active and take on new challenges all the time. Most portfolio networks will index it better, and this would reach potential prospects that can get in touch with you right away.
Pro Tip - Case Studies
Case studies are really helpful. Try to build a case study for each of your customers, explaining the problems that they've faced and how you've solved them. Even if you can't disclose the company/client name, you can still talk about the industry problems in general and what steps you have taken in order to solve them.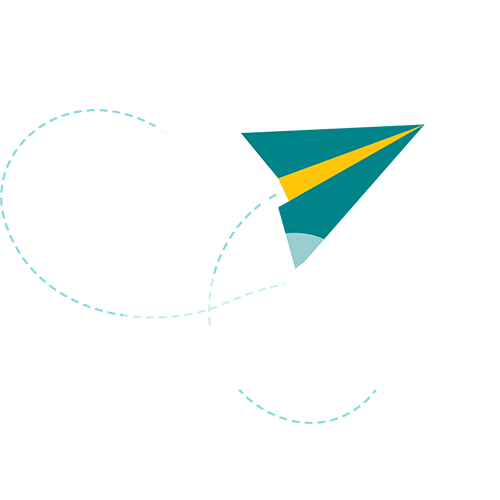 2. Offline Opportunities
2.1. WordCamps
As we're living in the WordPress industry, WordCamps are the logical place to "sync our watches" every now and then.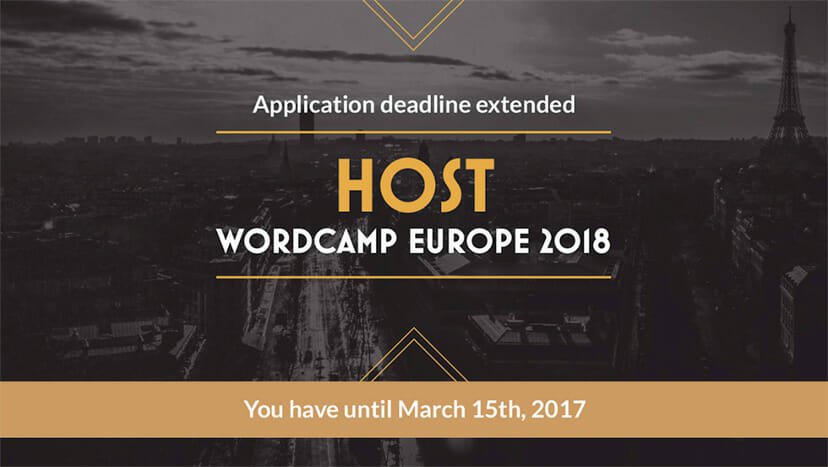 WordCamps are massively helpful since you can meet:
Existing clients of yours (in the event of B2C, you don't know the majority of your customers so meeting them will be invaluable)
Potential customers that you can take out for lunch and bond with
Potential partners – hosting companies, designers, developers, content writers, marketers, or any other types of experts who compliment your services
Industry influencers – WordPress bloggers, journalists, Core contributors, event organizers and other influential people who practically move the market in a certain direction
Competitors – seeing what your competition does is insightful, and could give you ideas for improvement and correction on your end. Occasionally competitors can share work in exchange for commission fees, so don't neglect that opportunity.
You can engage and interact with all these groups and ensure that you share direct contacts with as many folk as possible. I refer to my large online network hundreds of times every year when we need to contact a plugin author, get background research of a designer, do outreach for a client, need priority support for a new hosting vendor we're working with, or anything else related to our work.
2.2. Industry-related Conferences
Most experts focus on a given industry such as legal websites or medical platforms. Or they pick a platform such as WooCommerce or BuddyPress and revolve around its ecosystem.
Whatever your key advantage is, figure out where your prospects and partners are, and make sure that you're attending some of their key events.
If you're building real estate websites, look up the trade shows for real estate brokers and agencies. Hosting companies meet at large industry events for server innovations, while marketers attend certain marketing conferences.
2.3. Meetups
Similarly to industry-related summits and conferences, there are plenty of meetups for people in the same field. Browse meetup.com, Facebook or LinkedIn and find out what happens in your area.
Meetups are usually less intimidating due to the smaller number of attendees, and you can connect with almost everyone naturally. After a visit or two, you can also apply as a presenter – coming from a different perspective may bring a valuable blend to others, while positioning you as an expert.
2.4. Local Chamber of Commerce
Chambers of Commerce are usually non-profits (or subsidized by the government) that are solely focused on helping out entrepreneurs and small business owners. Many of these also provide business consulting, guidance toward legal or financial matters, or even help out with networking challenges.
Those organizations gather different business people with varying experience and interests, and cover different regions – from community-oriented to those operating nationwide (such as the United States Chamber of Commerce).
2.5 Networking Lunch
One of the network building strategies Agency Mavericks uses in their Blueprint course is to start a regular networking lunch. By inviting complimentary businesses (ie. non-competitors) to meet regularly, you can facilitate new relationships and potential business. Each person pays for their own lunch and you can act as a facilitator to ensure everyone is given a chance to introduce themselves and their business. Troy has been generous enough to share the email template with you here. This is the first time it has been shared outside of the Agency Mavericks membership, so be sure to get your hands on this little gem below…
3. Online Channels
3.1.Recommendations
While endorsements aren't constrained to the digital world, online recommendations, testimonials and reviews are immensely valuable.
Gather all of your previous business recommendations, then reach out to every business partner and client that you've had in this area, requesting a recommendation/testimonial. Once you have all the recommendations, compile them and list them on your website together with: a small photo; name; and title of each of your peers (obviously check with them first to make sure they have approved).
Given the oversaturation of the market and the focus on personal branding and marketing, clients often question the authority and legitimacy of self-proclaimed success or experience. However, some name-dropping and a lengthy list of testimonials may go a long way, and increase the trust toward your expertise – hence reducing the gap between you and your prospective customers.
3.2.Social Networks and Directories
Social media is one of the cheapest and easiest mediums to build your network.
"Social media is not just an activity; it is an investment of valuable time and resources. Surround yourself with people who not just support you and stay with you, but inform your thinking about ways to WOW your online presence." – Sean Gardner (@2morrowknight)
Depending on your target audience, you can focus on different mediums, and explore them separately. Facebook, being the leading media out there with 1.86 billion active monthly users, often lists groups and pages where you may chime in, comment and ask questions.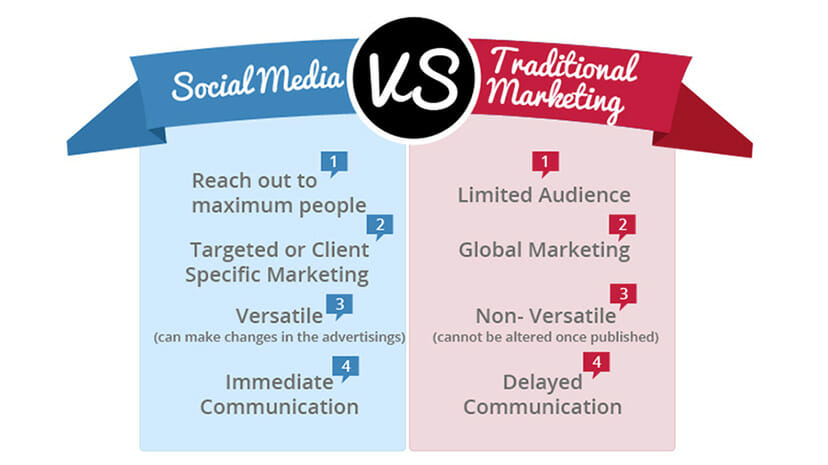 Image Source: STOPPRESS
Other than the other big players that we'll mention, there are other communities such as Quora where reputable business owners hang out, interact, and help each other. Spending some time each month (or more often) will gradually increase the value you can provide and the reputability of your services.
Certain industries may benefit well from other networks, such as Instagram or Pinterest. Both have excelled flawlessly in niches that rely on visuals and could assist in strengthening your brand if images are your thing.
3.3.Connect on Twitter
Twitter is my all-time favorite social network as it's plain and simple, non-intrusive, casual, and most of all: open in terms of connectivity.
You don't have to be friends with people or get an approval in order to reach out. Twitter allows for mentioning every signed up user on their network and notifies the user accordingly. Notifications are also sent for favoring tweets, retweeting, quoting, and interacting with your peers' tweets.
Many brands nowadays use Twitter as an official customer support channel, or at the very least monitor it for brand awareness purposes. This makes it the perfect tool for communicating with both businesses, and actual people, without needing a proper introduction.
Posting tweets with #hashtags will make you visible to everyone following that tag, and when your quality content gets retweeted, it's shared organically further. While the attention span of Twitter users is much lower, it should not be underestimated.
3.4.Introduce yourself on LinkedIn
The next player in the business space is LinkedIn – the official business network with half a billion users available.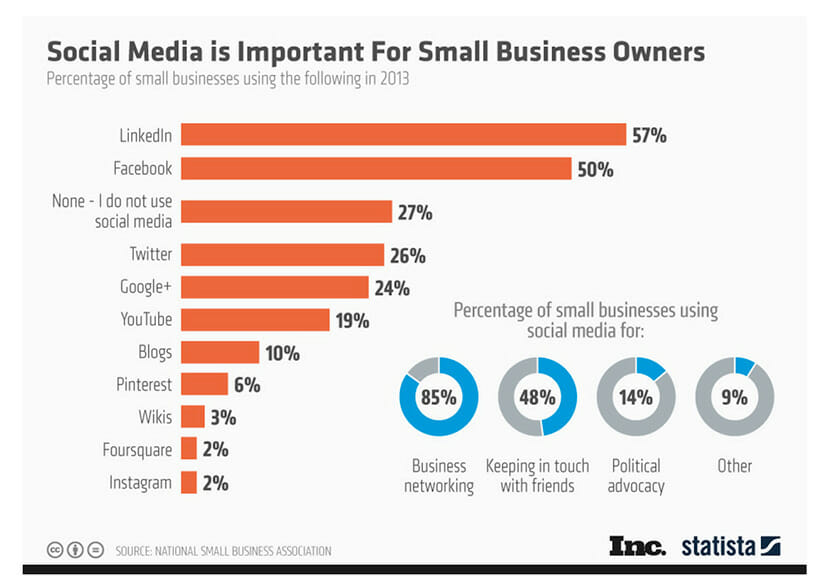 LinkedIn's model is freemium – allowing you to build a portfolio of your own, connect with the people you know, and search for second-level and third-level connections. The more your network grows, the more people you'll have access to, and ask for introductions and recommendations.
However, you can drastically speed up your networking chops by upgrading to one of their premium accounts. They could give you access to InMails – a method of directly contacting someone outside of your network. Or use the Sales Navigator which drastically decreases your outreach and qualification efforts through over a dozen filters for location, company, job title and more, thus outlining potential prospects that you may not have had another way of contacting.
Pro Tip - LinkedIn
LinkedIn has a somewhat "secret" society of LIONs – "LinkedIn Open Networker", which is a label used for people who are open to connecting and interacting with as many members as possible (as LinkedIn formally requires you to have an actual connection with people from work, school, or personal network).
Joining LION groups or adding LION somewhere in your title will likely bring dozens of new invitations for your account every month, organically growing your network with time.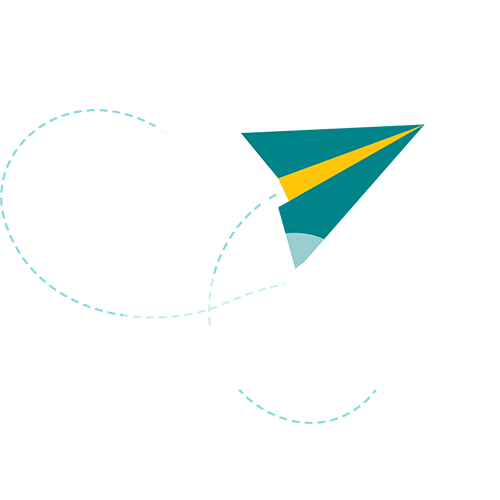 3.5. Publish Educational Content
SEO is still King, and users type in 3.5 billion search queries in Google every single day. Maintaining a high quality blog will help you achieve several things:
Prove yourself as an authority
Educate your clients by pinpointing and resolving their recurring problems
Get yourself found easier online through search engines
Generate content for sharing through your social media channels
Get retweets, comments and other engagements based on your content
Get additional traffic by submitting your content to social directories or blogging networks
Writing helpful content online will help you become an influencer in certain industries, and get people connect with you directly – so that you don't need to do the manual outreach after a certain point of time.
4. Tools for Building Your Network
Alright – there are plenty of techniques that you need to memorize in order to build and grow your network. But since they're time-consuming, you may need some help down the road, and automating part of that would save a lot of your time.
4.1. Buffer
Buffer is a brilliant yet simple app that allows you to schedule your statuses online ahead of time, for all of your social accounts.
Growing your online network is heavily dependent on building outstanding content and sharing it with your audience in the right way at the best possible moment. Buffer provides "best posting time" suggestions based on your current interactions and measures engagements with time.
You can schedule the same status over several networks or craft different messages for each medium based on your followers' base. You can also buffer retweets, articles that you find online, links to podcasts or anything that you deem valuable for your peers. I use Buffer for over 20 accounts (personal, company and brand ones) and with the right planning, roughly a hundred statuses can be scheduled over the course of several hours. This is ongoing content posted by you for weeks ahead without manual intervention.
4.2. Teamweek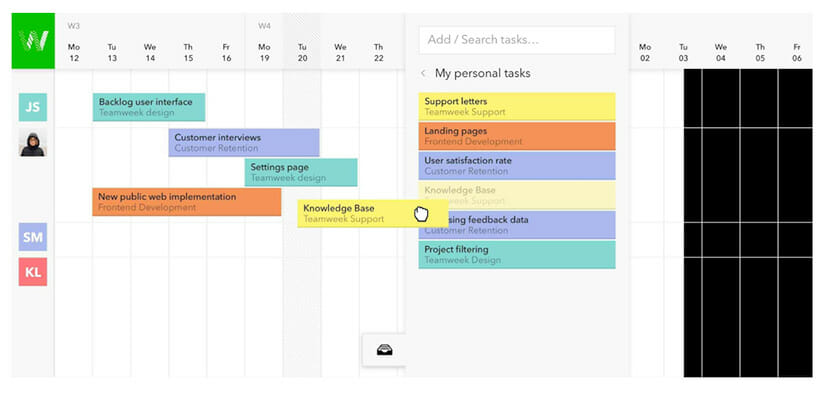 Teamweek is a time- and people-management platform which is your go-to virtual assistant when it comes to network growth. With different events every quarter, working on unique content for exposure, writing guest posts at industry sources, keeping in touch with clients and partners – management turns into a nightmare.
Teamweek is an elegant and flexible tool that lets you schedule all of those ahead of time, keep track of your activities and make sure that you don't miss important follow-ups or deadlines.
4.3. Contactually
Contactually is a smart system that lets you organize your contacts and schedule regular follow-ups. It does more than that, but in a nutshell it allows you to follow-up with prospects, leads and clients through reminders, and keep a closer relationship with the right peers.
It's really valuable after networking events when you've gathered new contact details and want to keep track of those instead of letting them fade with time. It also helps with promoting your content, deals, or new products by sending them to the right buckets of people.
4.4. A CRM System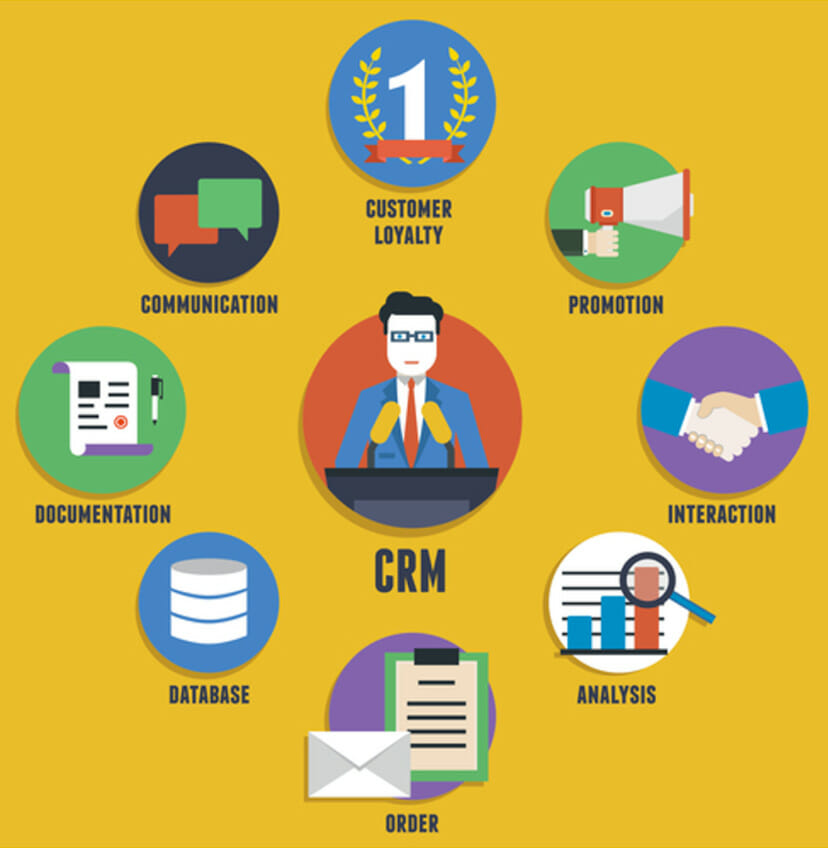 As your network grows, you will likely need a professional system that keeps track of your business relationships – the activities you're working on, companies that you partner up with, and specific stakeholders in charge of deliveries, leading communications etc.
A CRM (Customer Relationship Management) is the perfect tool for growing and large businesses that need a professional and organized way to group their contacts and processes and manage them with time. Think of it as a contact book on steroids which also outlines your business relationship, connects people to companies or activities, filters your most valuable contacts, and sorts your largest deals on top. It helps with prioritization and overall bookkeeping.
There are hundreds of free and paid solutions for freelancers to large enterprises, so finding the right tool takes some time. When it comes to WordPress projects, here's a list of the Top 10 WordPress CRM plugins that you can try out and start using as a part of your WordPress business suite.
I'm not going to lie – building your network is hard, and it's an ongoing process. But executed properly – and most of all, regularly, it will organically increase your exposure and access to the right industry peers and prospects. Start setting these solid foundations early. Take the time to do this properly and you'll soon start reaping the rewards!
I'm keen to hear what your main challenge is in growing your existing network. It's such a common problem, so the more input we have on this topic, the better. Let me know in the comments below.
(PS. Remember to download your free copy of the Agency Mavericks Networking Lunch Email Template.)