Getting started with outsourcing is, for most inexperienced soloists, stressful and can demand more of your time than you initially thought. But the reality is, if you want to grow your business, you need to be prepared to let go of the reins a little and delegate. Luckily, this doesn't have to mean handing over all your clients to an agency with your fingers crossed!
In this post I'm going to take a look at some of the challenges of getting started with outsourcing, and how you can avoid common mistakes.
One of the biggest lessons I've learned as a small business owner is that as you continue to build your client base, eventually you get to a point where you simply cannot do ALL THE THINGS. Increasing your workload beyond reasonable limits leaves you vulnerable to burnout and corner cutting, which is bad for you and your clients. The logical solution is to find help. While larger companies often have the financial capacity to employ dedicated staff, many of us are unable to scale at the rate of an entire salary, so delegating smaller chunks of our workload makes more sense.
My personal experience with outsourcing has been a rocky one, I've made every mistake there is, mostly because I didn't do my research and didn't prepare my business correctly. Sure, I had learned all the theory I needed from the team at Agency Mavericks, but I left my hiring to the very last minute and then expected miracles.
So how can you Avoid the Mistakes I Made? Let's Take a Look.
Get Transparent About Where your Time is Spent
When you're working every day to the max, your email inbox is continually full, and your entire business workflow is only located inside your brain, you are in fact, a risk to your own success.
Identifying exactly what is going on in your business – the processes, the workflows, the relationships, the systems, the dependencies and the resources – is a great place to start understanding the volume of work being done, and where your time could be better spent.
Homework:
Write down everything you do in your business for a week and break it into defined roles. For example, sending out invoices would be under 'accounts', designing a website might be under 'design', writing a proposal might go under 'business development' etc. If you can, identify time spent within those roles.
Identify Where your Time is Least Valuable
From your list of tasks above, I'm sure you've realised that some of the things you are doing could be done better by someone else. For instance, I realised that I was spending 2 hours a week faffing around with my bookkeeping, and still not feeling like I'd been doing it right.
Easy Wins
The simplest way to identify the easy wins is to pick out the weakest points in your business – the tasks you see as the most unproductive use of your time. This may be things like bookkeeping, invoicing, responding to support emails, checking on other team members, researching, updating social media, filing etc. Whatever it is, if someone could do it quicker and better than you, consider these things as the easy wins – and perhaps where your outsourcing journey begins.
Homework:
Of the list you made earlier, identify all those things that:
1) You don't like doing much anyway
2) If someone (or some service) less expensive was doing them, you could make more profit spending time on tasks you're more engaged and savvy in
Prepare your Workflow
I mentioned earlier that having your entire work plan in your head is a risk for your business. This is so true, particularly when your client and/or service base is growing.
If you haven't already, it's time to start reviewing your internal processes to allow for someone else to help. This may mean separating your personal emails from your work account, being transparent about your systems and overhauling your cloud filing system to allow for more access. This process is extremely important in order to prepare your business to welcome additional resources and support.
For me, this meant letting go of the tight hold I had on my accounting software and bookkeeping to let someone better and faster take care of it. And creating some new email aliases so that I didn't have to quarantine every email.
Homework
Create a list of the processes you will need to document in order to allow someone else to take care of them for you.
Find the Right Person for the Job
By the time you're ready to delegate a task, you should be feeling excited to move something off your desk, not like you're entering a dark forest blindfolded.
I can't stress this enough.
The person or service you chose to assist you should inspire confidence – they are there to solve a problem, not be one.
Finding the right person or service is by far the hardest part of outsourcing, particularly if you are considering using help outside your own country. It's definitely a case of buyer-beware and you can't predict future or human behaviour, but you can ask the right questions and leave yourself enough time so you don't have to rush the selection process.
And it is just that – a process. You really need to give the person or service an opportunity to show their skills. You need to ask questions and you need to be aware of the 'yes' man/woman who tells you what you want to hear, not what you need to know.
The best advice I have for selecting the right person is to set them a task with a defined deliverable that uses a good deal of the skills involved. Set them an acceptable time to achieve that goal. Personally I am happy to pay for these kind of trials and now have a pre-prepared set of tasks just for this purpose.
Homework
By now, you've identified at least one of your internal processes as being perfect for outsourcing – prepare a test task you can give your potential outsource service or hire to showcase their skill set and ensure they suit the needs of your business.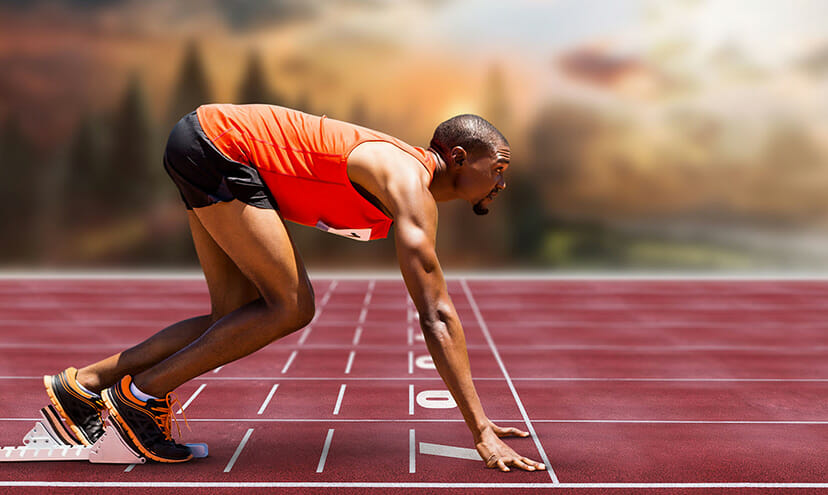 Timing is Everything – Beware the False Start
I failed in my outsourcing attempts several times before I realised I'd been hiring in the wrong circumstances. I was stressed, had numerous deadlines and assumed people's skill sets and competency levels were similar to mine. It wasn't until I had the opportunity to resource for some future work that my process became more refined.
Unless the person is as enthusiastic about your outcome as you are, the chances are they will not be able to handle the task to your exacting standards under pressure. Allow time to iron out the kinks, particularly at the start of the working relationship.
Manage your Expectations
Outsourcing isn't necessarily going to solve all your problems, but hopefully you'll find that delegating tasks to the right people will allow you to free up some time to focus on the more profitable and satisfying parts of your business.
Ultimately, you will still need to be overseeing and managing the work that is going in and out of your business. The idea of 'getting off the tools' is romantic, but be prepared to be patient and flexible with your goals as you get used to letting go in order to grow.
The Takeaway
Getting started with outsourcing may seem overwhelming at first, but when you get it right, the sense of relief is well worth it. Simply identifying your internal business processes is a great place to start, and leaving yourself time to ask the right questions and research the best outsourcing options for your business will help you to avoid rookie mistakes.
I'd love to hear how you've implemented outsourcing in your business, any tips, any learnings and any stories that might inspire other small businesses to dip their feet.
Please leave your comments below.
Cheers,
Cath