Does social media make your brain hurt? Here's a sure-fire guide to Instagram marketing for clients that will have them hero worshipping you in no time!
This blog was updated on 3rd August 2018.
Did you know that 75% of Instagram users take action, such as visiting a website, after looking at a brand's post? That is a huge opportunity for businesses to make the most out of a free marketing tool.
It has been 10 months since we first published this blog about Instagram marketing and so much has changed since then, that this is practically a new blog! So before I dive into everything that you need to know about Instagram marketing, let's have a look at the algorithm changes.
Algorithm Updates
In June 2018 there was another change to the algorithm. So now your Instagram feed isn't just based on who you follow, it's also based on who and what you like. So you'll get a personalised feed based on which videos and images that you engage with. The new algorithm also favours more recent posts and anyone that you have a relationship with (ie. people that you are tagged in photos with/ interact with) 
Some interesting things to note:
Instagram doesn't give extra feed presence to personal accounts over business accounts anymore
Feed ranking no longer favours videos over photos
Instagram Stories or Instagram Live doesn't boost your posts in the feed anymore
Long story short? To get your content ranking highly, you need to produce great content that people will engage with. Research your customer interests to deliver content that will resonate.

Shadowbanning
Instagram can freeze your account for days or weeks after detecting behaviour that seems spammy. Some of the ways you can be seen as spammy are:
Overuse of hashtags or using inappropriate hashtags 

Using Bots for commenting (Instagram know when you're using them – so it isn't worth it) 

Using apps to quickly follow and unfollow people to get brand awareness – Instagram will pick up on accounts that have too much activity in short periods of time, so using these apps must be done with caution!
More on all of this to come!
Instagram Marketing 101
Every person and their dog (literally) is on Insta and it can be pretty difficult to get brand awareness. However, if you have the right formula you can definitely still use Instagram as a powerful marketing tool for yourself or your clients. You just need to follow a few easy steps which I will take you through.
Let's start at the beginning…
Make Sure You Have the Foundations Right
Step 1) Setting up the Page's Bio

The bio needs to include the key benefits and clearly explain what the page is about. Using bullet points is perfect for this.
Make sure there are clear instructions on how to buy/receive the service or product and make the process as easy as possible. I know myself that if I have to go to a link and then can't find the thing I want, how to purchase it, or a price – you lose me!
Include links – Obviously, you will include a link to the website, however, you can also include other links that relate to your latest post. For example, include a link to a particular sale, product or your latest blog post.
Set up a bit.ly link or use the WordPress plugin, Pretty Link. This way you can track the sales and the traffic that is coming from Instagram.
Try to use keywords in your username and your subheading to help with your ranking in searches.
Here's a good example of the above points: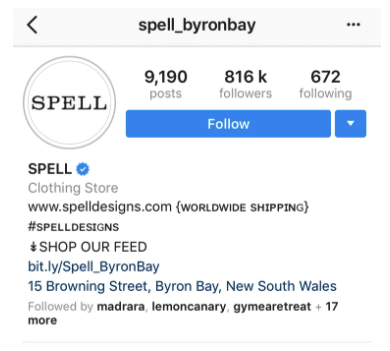 Step 2) Do a Competitor Analysis
Who are your competitors? Who is on Instagram and what are they doing right?
If you are doing marketing for a client, ask them what pages they like the look and feel of and then share some examples that you think might work for their product with them.
Step 3) Plan and Design
Design the branding and how the page will look. What colours? Is the voice fun and playful? Sophisticated? Who is your target audience?
Make sure the look is tidy with perhaps a colour scheme or a pattern to your posts, such as every fourth post, do a quote on a tile in the business colour scheme.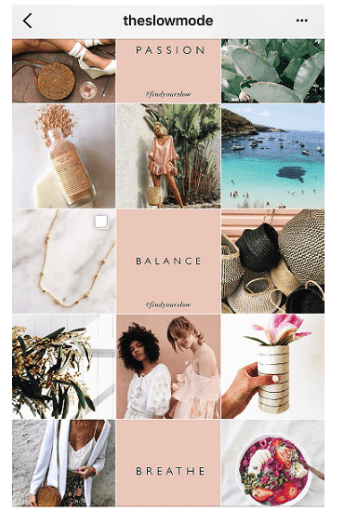 Step 4) Add Value!
How will you or the client be adding value to the follower? Is it by having beautiful and professional photos? Inspirational quotes? Hints and tips?
If you do want to create professional looking tiles to post quotes on and you're not a graphic designer – fear not! You can use super easy tools such as Canva or even apps such as WordSwag and eZy Watermark
You can also use these apps to add your logo to quotes like this: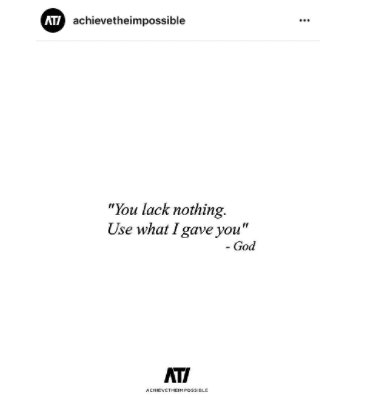 Another popular app to mix things up a bit is Boomerang which takes a burst of photos and stitches them together to create a mini video that plays forward and backwards.
If the client already has an account without much of a following and no clear branding, it is easy to do a cleanup. Just delete any images which don't add any value or were low on likes and start again!
Engage the Audience
Research shows that the most liked posts are:
Anything puppy/ animal related!
Photos with faces
Captions with emojis
Quotes, quotes, quotes! People love quotes and when they resonate, they share them. If it has your branding on it – even more exposure! I find quotes on Google, Pinterest or of course Insta! Posts that require a call to action are great for engagement, such as "Double tap if you agree".
How Many Hashtags Should I Use?
Hashtag Tips
Use Around 5 hashtags and only in the body, not in the comment section as 

Instagram

 doesn't

 notice comment hashtags anymore
Don't repeat your hashtags in consecutive posts to avoid being seen as "spammy"
Start following hashtags as it will get you seen in those posts more often. Follow hashtags that you normally use so that other people following those same hashtags will see you and hopefully follow you
Choose a mixture of hashtags with a lot of posts and some with a few thousand. For hashtags such as #instagood (which has nearly 700,000,000 posts), your post will be at the top for a few seconds! Literally!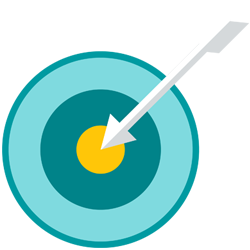 Another thing to note is that Instagram users are now able to use a "Don't Show for This Hashtag" option to block irrelevant and unwanted content from their feed. So make sure your hashtags are relevant to the post. For example, I searched the hashtag "puppies" and a post came up with two girls in bikinis swimming with sharks. Sharks and girls in bikinis aren't really my thing so I have the option to click the "Don't show for this hashtag" option. This can then flag this account as being spammy.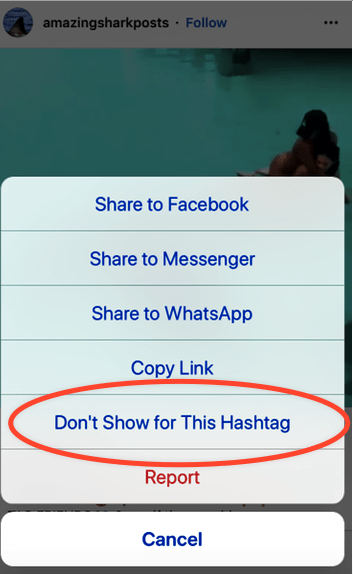 Lastly, try not to use any hashtags that might have a sexual connotation to it such as #humpday. This can also get you shadowbanned.
Getting Exposure for Your Account
Step 1) Tagging
Make sure you are tagging locations and any brands that may be pictured in the photo to get in front of people in your area/niche – they will be the people interested in that area and the same brands as you (potential customers!).
Step 2) The Follow You, Follow Me Strategy
There is a lot of controversy around "Follow You, Follow Me" strategy based on the premise that Instagram is now getting too inauthentic.
However, the strategy works as follows:
Go to an Insta page with the same target audience as you
Click on their follower's list and follow all of those people
The person that you followed then sees that they have a new follower
The person then (ideally) looks at your account and decides whether they want to follow you or not
It is a way to get brand exposure. The problem with this is that it is now getting slightly annoying because everyone is doing it. Therefore, people who are on those lists are also probably just other businesses doing the same thing. So the number of genuine followers that are interested in your product might not be great, but you will definitely increase your following this way.
If you choose to do this you need to be very careful not to follow too many people per day to avoid shadowbanning.
Step 3) Using Apps to Get Followers
There are apps that help you to follow people in a much quicker way than this, but I wouldn't recommend it myself as I wouldn't like to be shadowbanned. I would stick to a maximum of 60 people per day to be safe. You can also use an app such as "Followers" which keeps a record of your likes, new followers and unfollowers. It's a freemium app that you can upgrade to easily unfollow anyone who doesn't follow you back (You have a maximum of 7,500 people you can follow)
Gold Nugget Tip:
A successful Instagram strategy is not necessarily about the NUMBER of followers, but the amount of ENGAGEMENT.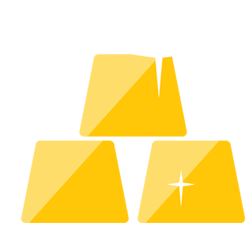 Are your posts getting likes, comments and shares? If so, then the audience is genuine. (And I'm not talking about the ones that comment "Great pic! Check out my page".) They are writing this on everyone's page as a way to get numbers.
Other things to note:
You need to engage on Instagram with other people's feeds, but do it in a more genuine way. Comment on photos you actually like and say something more than "Nice pic".

You must reply to anything that has been commented on within 60 minutes that includes if someone replies to your reply

Frequently ask a question in your post that is engaging so people comment
Step 4) Influencers
Influencers are people with a big Instagram following. So ask yourself – who is getting in front of my target audience? Contact them and think of ways to collaborate.
Check that their engagement is high by looking at a number of genuine comments and likes that they receive per post. You will most likely need to pay these people to post about your product but some influencers who have high engagement and low followers may do it for a free product or service. Get in contact with a few influencers and get some quotes first.
Figuring this out and trolling Instagram to do this is super time-consuming. So if you don't have the time, then check out NinjaOutreach. They have already done all this hard work for you. Just type your keywords and search through millions of contacts in our massive database. 
I highly recommend this approach. It works (if you choose the right Influencer)!
Step 5) Collaborations
There are so many ways that you can collaborate with other brands and people. You need to think outside the box depending on what the product or service is.
A good tip I got from Dan Norris was to find accounts that post quotes from other people's accounts and contact them to see if they will share your branded quote (or tag you).
Another way to collaborate is "Share for Shares" Contact other brands that might complement yours and offer to share a post on their behalf if they will do the same for you.
Step 6) Engagement
Engage with your audience and write back to them when they leave a comment. And as I said before, be genuine in your comments and engagement.
Step 7) Instagram Stories 
Creating an Instagram story is a great way to be at the forefront of your audience's mind. It is only live for 24 hours and you can post short videos with comments over the top. The good thing about this is that the videos don't have to be too professional and you can create these quickly and easily.
This is great for people who are the face of their brand eg. the fashion or health industry. The video can be about what they're eating or doing so people get to know their personality and link it to the brand.
How to do this:
Take a short video on your phone or a collection of photos
Click on your profile picture in Instagram
Click on the icon that takes you to your camera roll and upload the video or a series of photos
Play around with the effects to add hashtags, the weather, text and more!
Here is an example of a story from someone in the fitness industry: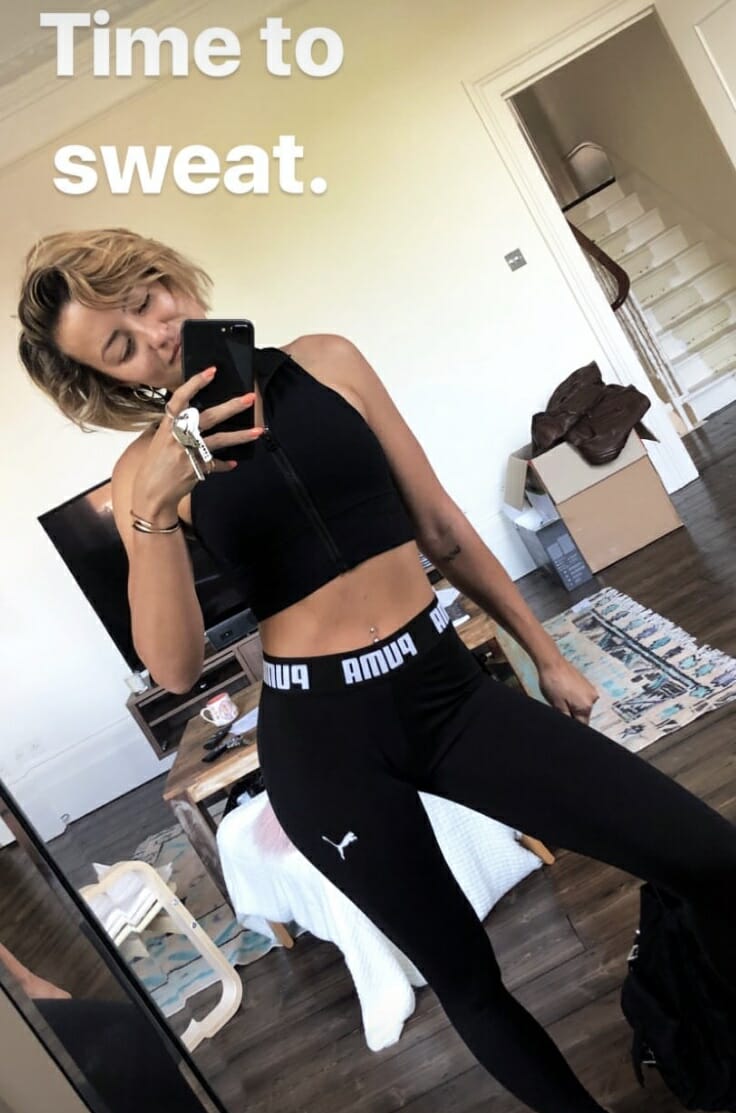 Finally…
How Often Should I Be Posting?
I recommend once a day, however, some big brands post 3 or more.  Don't post for the sake of it though. Keep trying and testing different types of posts as well as different posting times to get the right formula.
Wrap Up
So there you have it. There's more to it than you think huh? Hopefully, this post will guide you in setting up a productive social strategy for your client or self. And if you don't do this sort of work, pass this post on to your client to read. They'll appreciate your recommendation and it will hold them in good stead if trying it themselves.
What are your thoughts on using Instagram as a marketing tool? Is it something that you've had luck with in your own Website business, or do you use it more for clients? Do you think that it is becoming too inauthentic? I'd love your feedback.