Online courses are great when you need to learn some fundamentals and get traction in a particular area. But if you want to grow your web design or digital marketing agency and turn it into a thriving business, then group coaching programs are a game-changer.
We've been running our own group coaching program, the Maverick's Club, since 2017. This business mentoring program is for digital marketing entrepreneurs who are already generating over 100K revenue. The Mavericks environment encourages accountability, hard work, and action.
Last year I also launched a new group coaching program, Agency Accelerator, for people who are not quite at that revenue stage in their business yet.
Both programs have been so rewarding for me to be able to support agency owners to get truly amazing and inspiring results that impact their lives in such a positive way.

But I couldn't do all of this without my support crew…
So today, I want to introduce you to our kick-ass coaches: Pete, Christina and Johnny.
All three of these coaches have gone through our courses, have been a part of the Mavericks Club and they all run very successful businesses.
Here are their stories.
Pete Perry
Pete runs a digital agency, Wiltwyk Web Design, along the beautiful Hudson River in Upstate New York where he lives with his wife and two kids.
He graduated from Clemson University with a degree in Computer Science and went into systems engineering right out of college. He worked in corporate, and then as a government contractor for several years.
In 1999 he went solo as a government contractor and started Wiltwyck to do web development on the side. In 2009 he decided to turn Wiltwyck into his full-time gig. After struggling for a few years, he found the Agency Mavericks Blueprint in 2015 and it changed his business forever.
The course enabled him to raise prices, focus on recurring revenue, and grow his team. Pete is very close to working himself out of the business thanks to processes and elevating the team over the past few years.
In 2017 he started mentoring and coaching for Agency Mavericks and is now the Head of Coaching for Agency Mavericks where his responsibilities include coaching our members, running group coaching calls, training the other coaches, and developing content and training materials for our members.
His vision for you as your coach is this:
"I want to create a world where digital creative freelancers and agency owners have a framework and tools for moving their businesses forward and are prepared for the changes that are always coming in this industry."
Pete was born and raised in Kingston, NY, and currently lives just outside the city lines. He likes long walks in the evening, high impact karaoke with friends, and tacos. He can often be seen yelling at his favourite college sports teams on the television or in person. If you buy him a spicy margarita he'll tell you his life story – most of which is true.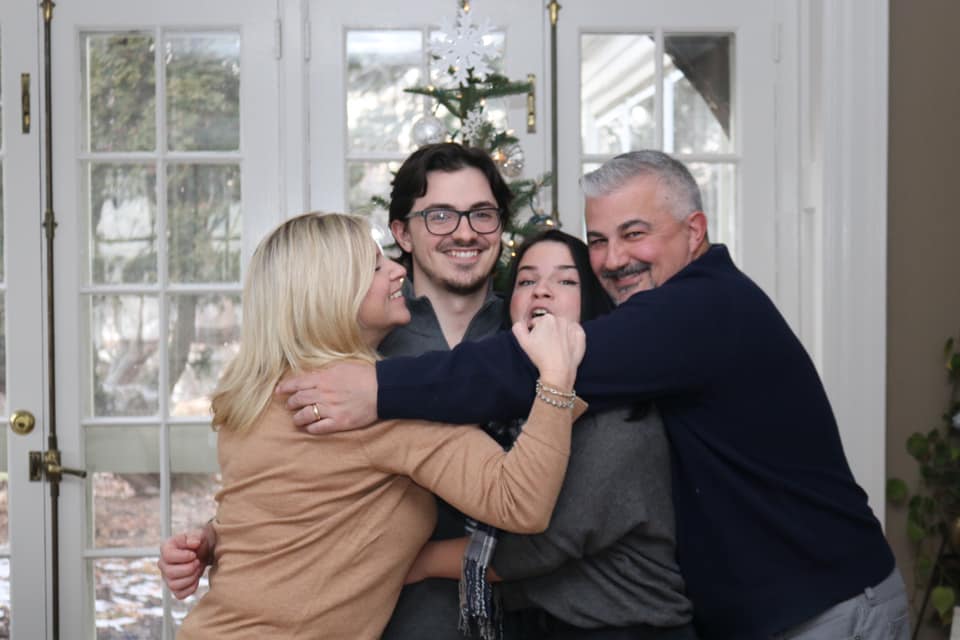 His proudest moment as a coach was when he was approached by a member who told him that whenever he encounters a situation with a client he asks himself "what would Pete do?".
Pete brings so much humour and support to our community – we are so lucky to have him a part of our team.
Christina Hawkins
Since 1999, Christina has been designing and building exceptional websites. With many years of experience in creating thousands of websites, she understands the need for continuing education in her field and, therefore, is constantly learning and teaching others about internet marketing and digital processes.
Prior to establishing GlobalSpex, Christina worked for the Defense Department and, later, in the financial industry as an analyst and then in IT.
With each new customer and each new project, Christina has learned so much from stepping into various roles as a developer, designer, IT, marketing analyst, coach, and more. Each role has helped her hone her digital marketing and leadership skills so that she can help entrepreneurs use their voice to get their message out to their target audience in the right way.
After completing the Blueprint in 2016, she became convinced that the course and community was the right place to learn more and help others.
In 2018, she became a Agency Mavericks coach.
In addition to being CEO of her own agency, she is also a sponsor and co-leader of Houston's WordPress Meetup and President of The Houston Interactive Marketing Association.
Christina was raised as a "military brat", moving every two years and continued this lifestyle by marrying a marine until his retirement. She and her husband have now settled in Sugar Land, south of Houston, TX, with their two children. She enjoys gardening, travelling, and photography.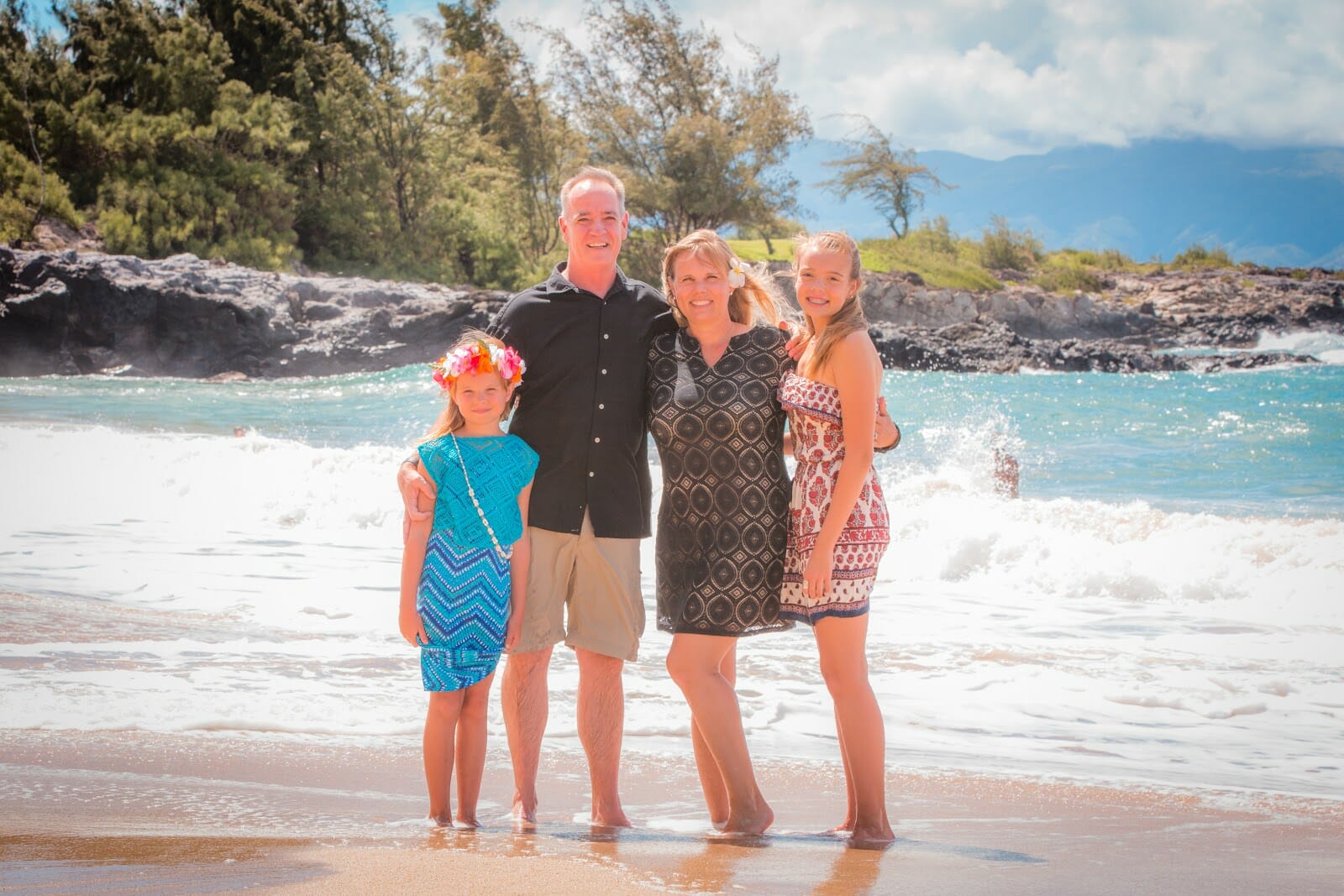 We love Christina and are so appreciative of all the help and support that she gives to our community.

Johnny Flash
Johnny Flash (aka John Falke) started Johnny Flash Productions back in 2002 while he was in college and when he graduated he landed a communication director job and continued doing his business part-time.
However, he was having to work a lot of weekends and as his kids were getting older, he was missing out on all the small but important things in their lives such as sports games. So he quit his day job to go all-in on his own business so that his hours would be more family-friendly.
Looking back, it wasn't the best idea to quit his day job without having enough recurring revenue coming in while having a mortgage, a wife & four kids. Thankfully, he found Agency Mavericks in 2016 which helped him to elevate his prices, nail down his processes and because of it, he was able to make more money in the first year of doing his business full-time than he had made at his day job!
Following on from the success of implementing what he learnt from The Blueprint and other Agency Mavericks courses, Johnny joined Mavericks in February 2019 and became a coach in 2020 where he is currently leading two Squadrons.
Johnny Flash Productions continues to grow. Despite COVID-19, 2020 was their best year yet and 2021 is on track to beat it. He just hired his 6th team member and is currently interviewing for a 7th. He doesn't work on design or development anymore and is slowly working his way out of project management. He is mainly focused on sales, consulting/strategy, getting the right people in the right seats and honing their processes and offerings.
Johnny's wife Julie is a designer and works in the business on clients branding, logos and print marketing. He has over 100 monthly clients scattered throughout the U.S. – mostly small businesses, churches and nonprofits and eCommerce sites. The team is firing on all cylinders.
In his spare time, he enjoys snowboarding, playing bass guitar, throwing a football or playing a board game.
Johnny is such an inspiration and such an amazing part of our team. Thanks for all the support you give to everyone Johnny!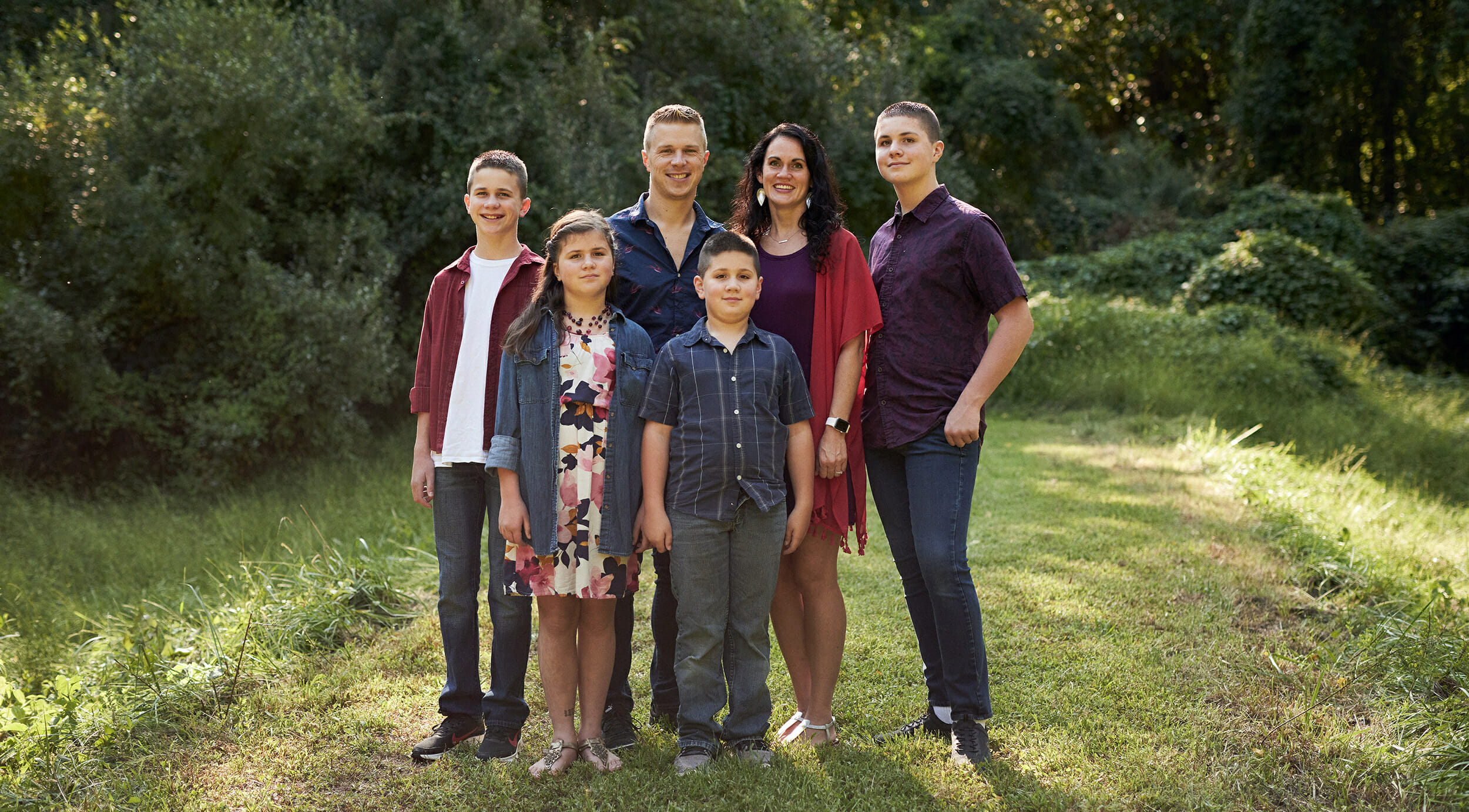 Johnny is such an inspiration and such an amazing part of our team. Thanks for all the support you give to everyone Johnny!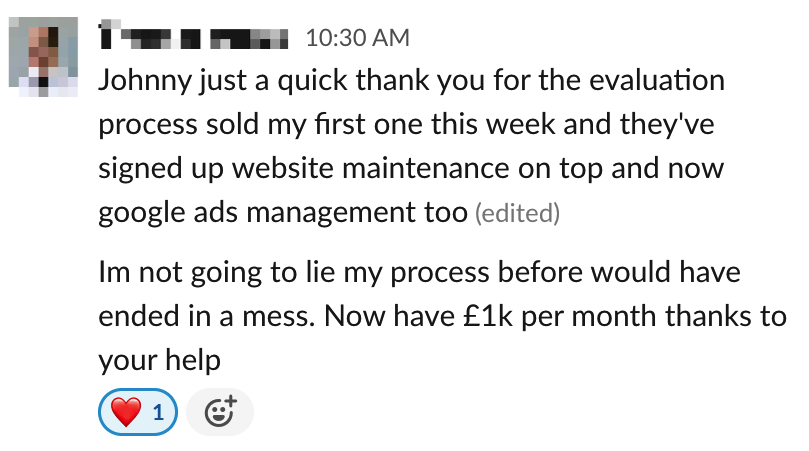 Wrap Up
We are so fortunate to have these three inspirations on our team. They impact so many people's lives, not just their businesses. They support others to have success stories like their own and to have more freedom in their day to day lives.
We are also so grateful to our community. Without all of you who support each other, hold each other accountable and lift each other when things get tough – we wouldn't be here today. As my good friend and Maverick's Club member, Adam Silverman, once said:
"It gets lonely out here being an Entrepreneur, it gets lonely when you're trying to figure it out by yourself. And having a group of really brilliant people to run things past, it's a game changer in the business."
Curious about our next program? Then make sure you join the Digital Mavericks Group and join me for a 4-day Triage Call Challenge from the 20th – 23rd April.
I'll explain it all on the inside. See you there!