On October 27, I left my hobbit-like life in Delaware and ventured up to Philadelphia for a WordCamp. I've been writing about WordPress for four years now and have used it to build websites for almost ten, so I figured it was time I broke out of my comfort zone and saw what it was all about.
Rather than give you a highlight reel of what I saw (don't worry, there's still a ton of pictures I'm going to share), I want to focus on one big takeaway I got out of the experience:
There's quite a bit of money to be made by attending a WordCamp.
But first…
WordCamp Philly: Why Did I Go?
Delaware is my home. For those of you who don't know where it is, it's this little guy right here:
As much as I love Delaware, there are times when it's diminutive stature can be prohibitive to my business.
When it comes to WordPress communities… they just don't exist around here. And forget about talking to friends, family or anyone new I meet about WordPress. I see a lot of glazed-over eyes when I talk about what I do.
That's why I was thrilled when I saw a WordCamp taking place in Philadelphia, just a little over an hour from where I live.
I wasn't sure what to expect from the experience, but everything I'd heard was good. People are friendly. It's fun. You learn a lot.
The only thing is, I'm an introvert.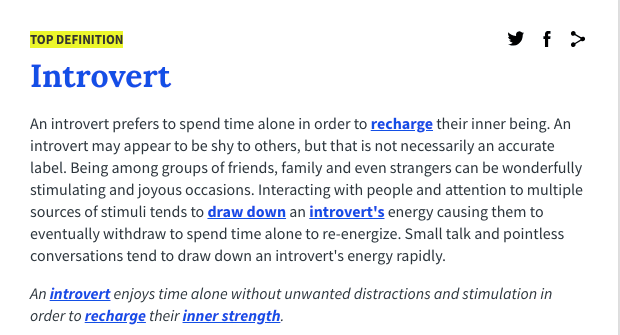 I find major social interactions to be quite exhausting, so I planned on using this WordCamp as a challenge for myself.
Could I connect with my peers in mass or would I run back to my way-too-comfortable hotel room before the event ended?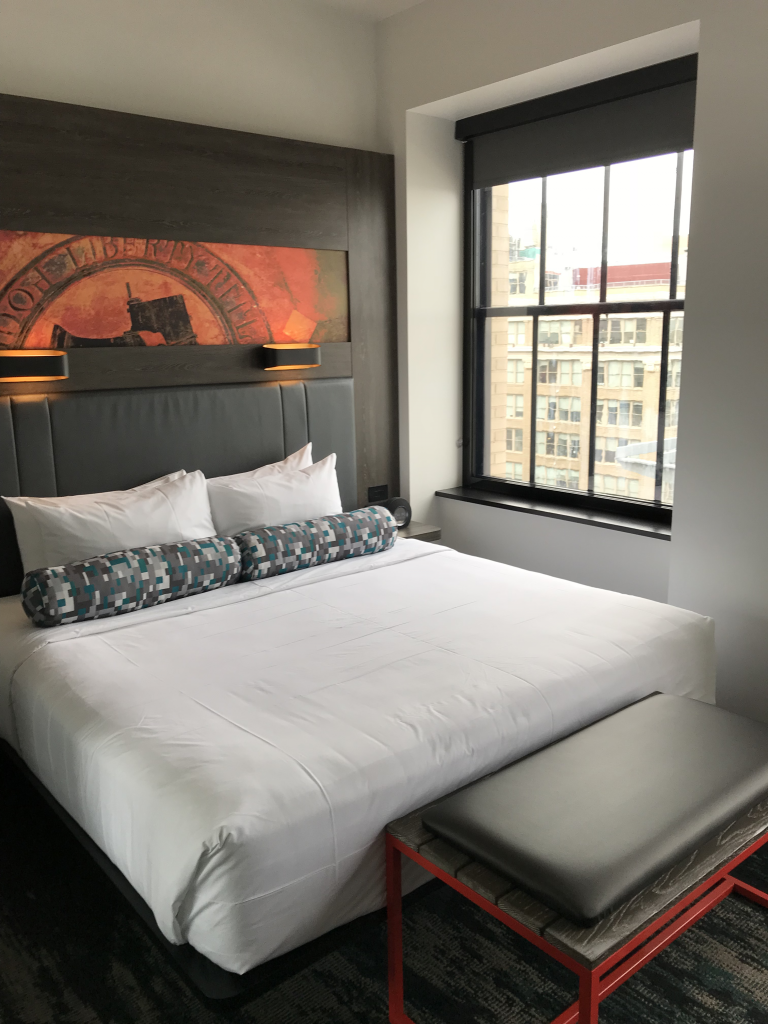 With over 300 people in attendance, I'm not going to lie. It was pretty painful at first. Once I got some food in me and found a table of well-informed people to sit with, I felt better. And then the sessions started… That's when I realised I made the right decision to attend.
You Can Make Money at WordCamp!
The first thing I learned at WordCamp was that WordPress users at all levels could come to the same event and it would be a valuable experience for each person but in a totally different way.
As I spoke to other attendees, met some of the sponsors and listened to the sessions, these were just some of the money-making methods I identified at WordCamp:
1. Bootstrapping a Business
To start, you have the people who don't know anything about WordPress… other than the fact that they should use it to start or grow their business idea.
I found this so fascinating. There were a handful of people I met over lunch who fell into this category and they each had their own unique ideas for using WordPress. They had no idea how to get started and were thrilled to have an event like this to guide them.
2. Education
Since my job depends on my ability to know what's going on in WordPress, web design and marketing at all times, attending an event like this was like a one-stop educational resource for me. Web designers and developers also benefited from this cheap educational resource. Each session provided helpful tips and strategies that could be used to improve their skills and make them overall more knowledgeable in their fields.
3. Introduction to Other Profitable Pathways
There were four session tracks at WordCamp:
Development
Design
Business
Beginner
Within each, the topics varied greatly. For instance, the Business track had sessions about Google Analytics, securing email communications and refining systems and processes. It was a great assortment and definitely had me thinking about how to branch out in terms of what kinds of services I sell or topics I specialise in writing about.
4. Sponsor Exposure
An event like WordCamp doesn't take place without sponsors and there were quite a few on site to hand out swag and give attendees more information about their services. I got this little gem from BlueHost: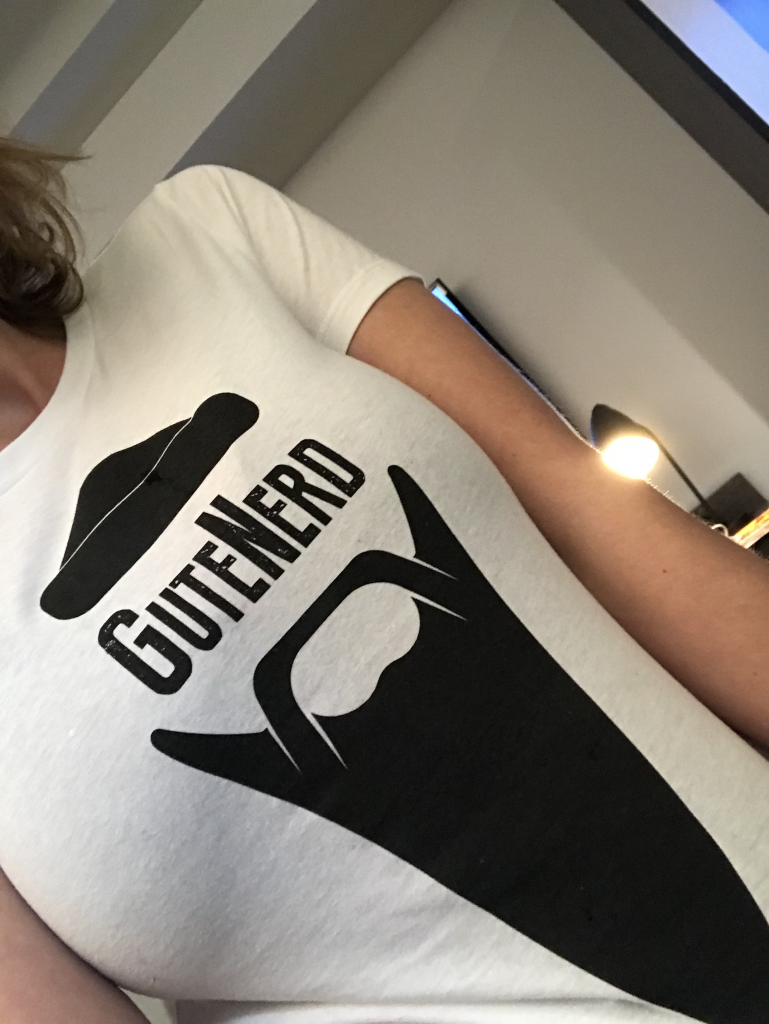 It wasn't just WordPress companies who sponsored the event either. There were a number of Philadelphia-based businesses that threw money towards sponsorship, too.
Sponsorship, of course, costs all of these businesses money. However, in the end, they've left an imprint on attendees and will likely be the first ones they think of when it comes time to find a new web host or to hire a lawyer to represent them in court.
5. Speaker Exposure
Speakers are another segment of the WordCamp crowd that could profit from exposure. Many of them came from web hosting companies or digital design agencies, so it worked doubly in their favour, too. Not only would they generate more followers from the speaking gig, but they'd give their business a boost in exposure – especially as they detailed how efficiently they worked.
6. Community Building
There was a really healthy dialogue that took place at the end of each session when the speakers opened it up to questions. There wasn't a single one I sat in on that didn't have a bunch of people raising their hands and wanting the speaker to expand on a point or to contest something that had been said.
It was like we all got a taste of what it's like to be part of a helpful WordPress community – sharing ideas, asking questions without fear of sounding stupid, etc. And it's all for the sake of improving the way we work and the amount of money we're able to make from it, but an event like WordCamp enables us to do it together.
7. Networking
In one of the sessions I attended, the speaker asked how many of us work alone. She then quickly shot down that notion, suggesting that all of the software we use (including WordPress) should be considered a "business partner" as well. And she's right. That said, it was clear there were people there to network and find others in the area to build out their business offering with.
8. Marketing
I spent a lot of time on social media before, during and after the event because I don't work with clients in person, I build exposure for my brand through SEO and social media. This was the perfect opportunity to do more of that.
The word nerd in me ❤️ this presentation at @WordCampPhilly. Learning so much about typography best practices from @teekatwo. #webdesign #readability #usability #ux pic.twitter.com/Ze1ylCkKqa

— Suzanne Scacca (@SEScacca) October 27, 2018
I even made some new WordPress connections by ensuring that I used the right hashtags and handles in all my posts.
9. Getting Over Your Fears
As I already mentioned, crowds and social interactions are something I'm not very comfortable with. There were a few times last week when I actually thought about bailing just so I wouldn't have to deal with the anxiety of walking into that crowd.
There were others who were there to conquer their fears, too. One of the speakers, Justin Nealey of GoDaddy, said he spoke at WordCamps to get over his fear of public speaking. And, I gotta say, his presentation was one of the funniest and most informative ones there. If he had any fear at all, it wasn't noticeable.
I think that's the key to success for a lot of people. Rather than let fear hold you back, you conquer it by doing it in a safe setting with your peers.
Other Things I Learned About Making Money at WordCamp
I spent most of my time split between the design and business tracks and I was really pleased to see that both focused heavily on themes that WordPress pros like Agency Mavericks discuss regularly. I think it's a really good sign that the WordPress community is on the same page in terms of the future of the platform and how to succeed with it.
These were some of the themes shared throughout the day:
Gutenberg
The keynote speaker, Tracy Levesque of YIKES, Inc., compared Gutenberg to Gritty, one of Philly's new sports mascots. The analogy basically went like this:
Gutenberg was announced in 2017.
People hated it.
Time went by and now everyone is beginning to embrace (and maybe even love?) it.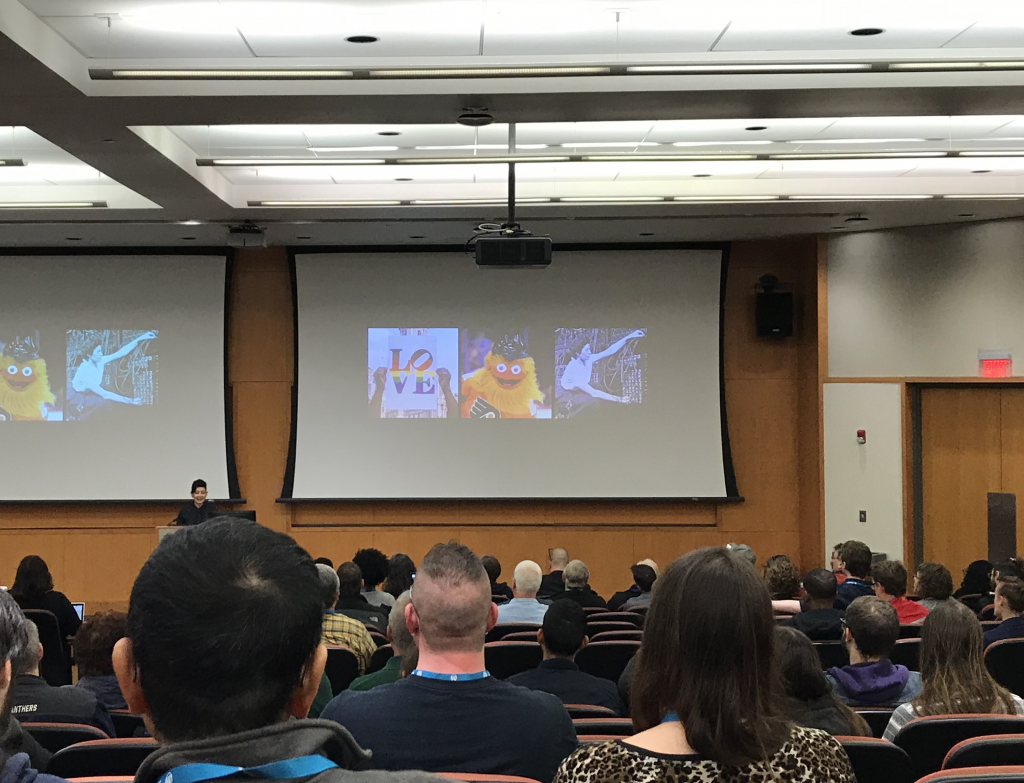 Gritty has had a similar evolution, for those of you unfamiliar with this "monstrous" mascot:
🎵 @GrittyNHL came in like a Wrecking Ball 🎵

(via @NBCSPhilly)pic.twitter.com/wliRCZ2Mqc

— ESPN (@espn) October 9, 2018
He went from being ridiculed and hated to a much-loved entity. Tracy and others at the event believe the same thing is happening with Gutenberg.
Efficiency
Over and over, we were told by WordCamp speakers to work smarter and faster, to stop wasting time recreating the wheel.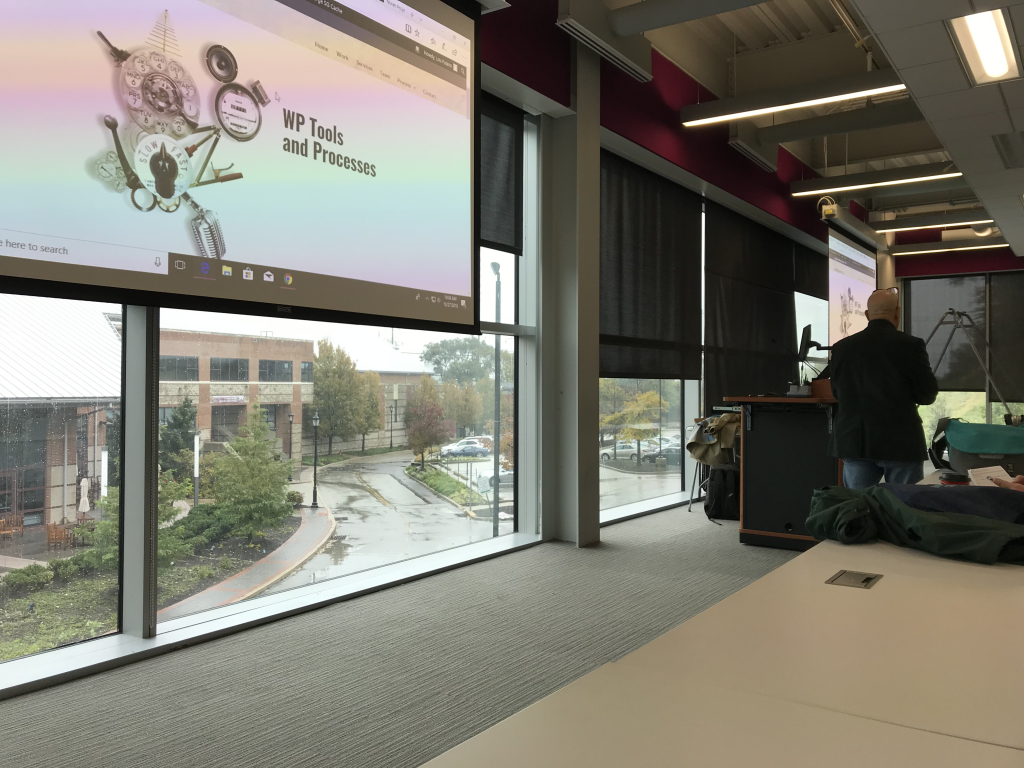 There was a talk about WordPress tools and processes that would streamline your workflow.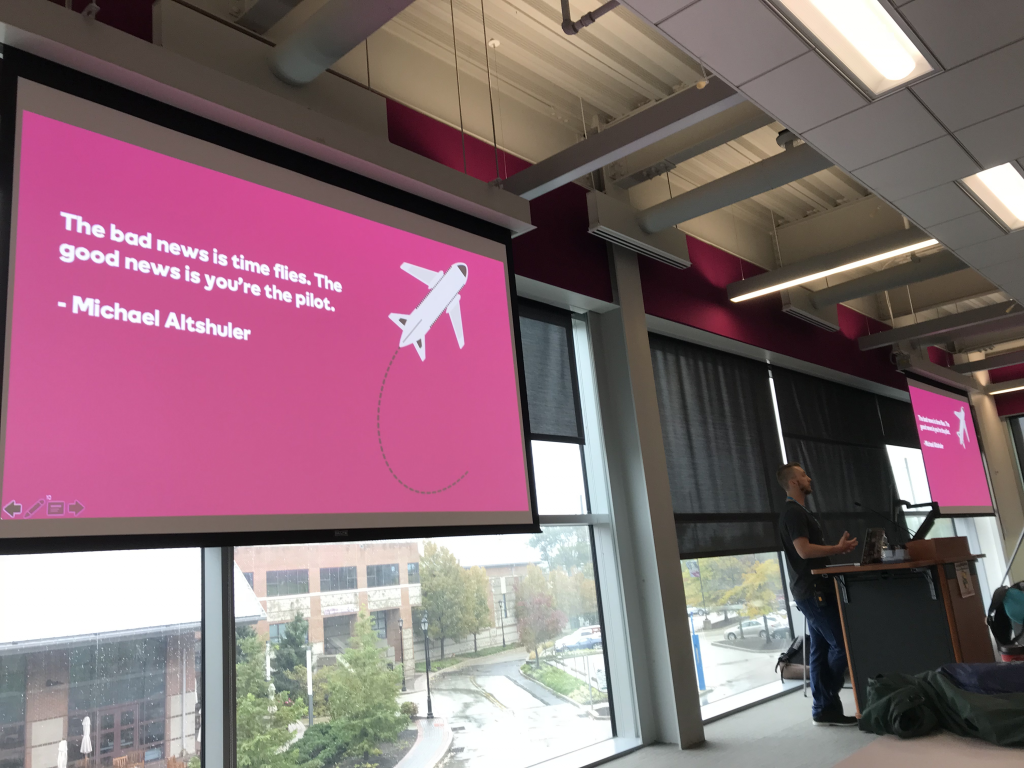 There was one specifically focused on how to use design templates to speed up work and increase profit margins.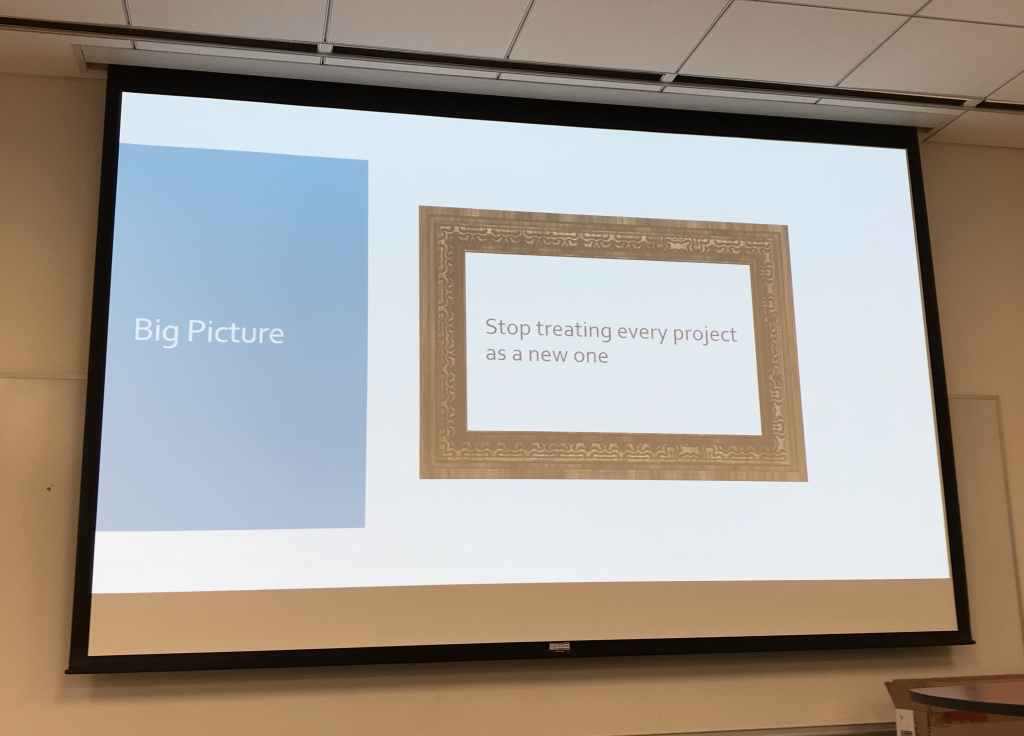 Another speaker focused on business tips like:
"No amount of sales and marketing will be able to fix execution."
Donna Botti of Delos, Inc. then discussed ways to systemise processes.
Profitability
Botti also flat-out told session attendees that some clients aren't profitable and that it would behove them to learn how to say "no" to those kinds of people. My fellow attendees must not have read the Agency Mavericks blog because there were a lot of gasps when she said that.
Wrapping Up
There's a lot more I can say and share about this very rainy and cold experience at WordCamp Philly…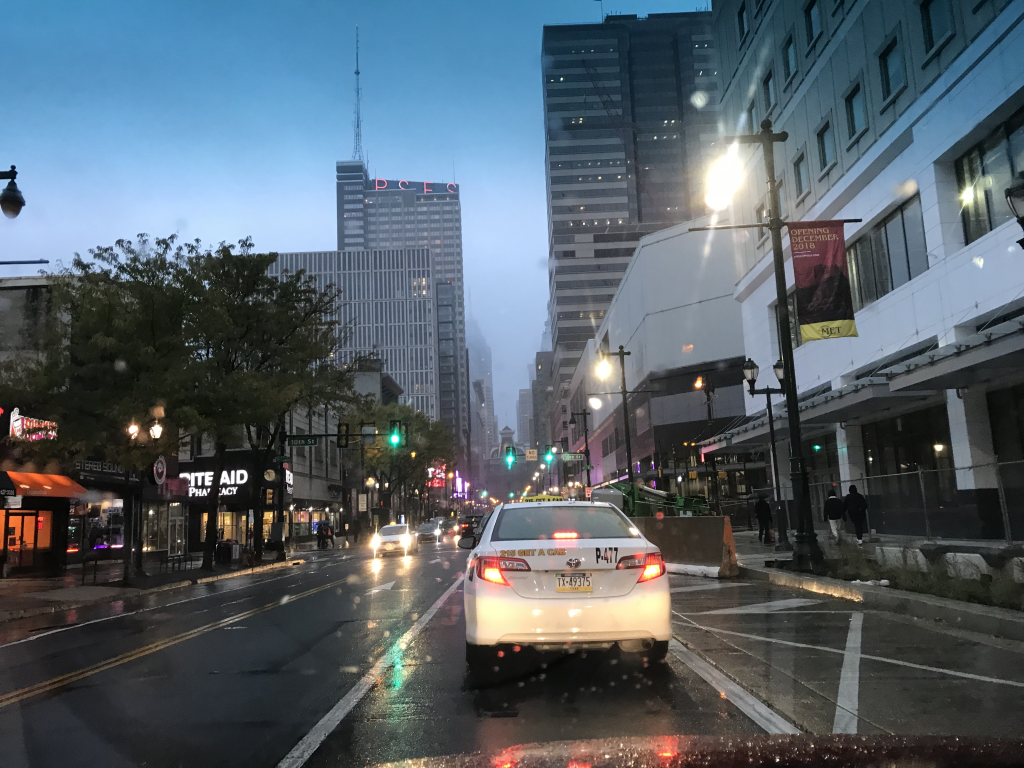 But I'm going to leave you guys with this:
If you're thinking about how to make more money in the coming year, check out a WordCamp. Or maybe even snag a speaking opportunity. The event itself presents a number of ways to generate a profit. But, honestly, the value of the information shared there is enough to help you improve your business and drive up the value (and price) of what you do.