In this post, I share my tips on how to hire and manage a remote WordPress team (both design and development staff), by discussing the challenges my company has faced, how we overcame those challenges, and some of the tools we use to make life easier. You'll see that it isn't so hard and can be quite rewarding to move from a lonely freelancer to a business owner with a vibrant team full of people that help one another out on a daily basis.
Hiring Your Remote WordPress Team
Whenever I tell someone about my remote team the first response is almost always the same, "how do you trust them to do the work?" Initially, I want to send the person I'm speaking with to a counsellor to deal with their trust issues, but my reply is a bit different. It all originates from how you find people to begin with.
Here is why I don't worry about trusting my remote teammates: I hire people who already know how to work on their own. They are freelancers who know how to manage their time and not do the dishes in the middle of their work the day. They already have experience managing and tracking their time.
When I look for new teammates, I have a very particular process. By nature, I am a very detail oriented person so I want my teammates to be detail oriented too. To test for this, my job description has eight very specific steps that must be completed in order to apply for the job. Here is my job description.
Quick Tip:
I use a separate Gmail address for applications to prevent people from spamming me. It works a treat.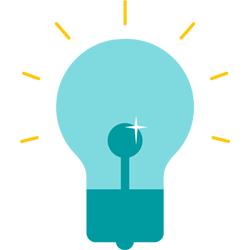 This setup allows me to quickly eliminate people who don't pay attention to details. Right off the bat, anyone who doesn't use the subject line is archived or deleted. Next, I scan the email body previews for anyone who says "sir" or "madame" and remove them. These people haven't done their homework. Anyone who addresses the email with Nicole or Smack Happy gets bonus points. I also want a bit of an intro, to see a little personality come through. Then I check to see if all the items are included; if they are, I'll read through the email carefully. If not, then they're gone!
The process saves a lot of time, removing people that wouldn't be a good fit anyway. You also need to be really specific in your job posting about what you want and what you expect from them.
I usually narrow it down to six or eight people, then do a group interview. This technique is based on the methodology in the Bradley Sugars book, Instant Team Building. It's a little different because most interviews are one-on-one, therefore many people aren't used to a group interview. This concept will eliminate candidates that wouldn't be a good fit for a team environment because it's a team interview they might be uncomfortable with.
If you have other teammates, ask some of them to join you on this interview. Their job will be to take notes and observe. I have them fill out this word document then I gather everyone's info to make my decision.
I recommend 3 – 5 teammates in attendance and no more than 4-5 interviewees for a 1.5 hour time window. You can conduct the call on Skype or Google Hangouts, or try using my new favorite meeting tool – Zoom.
---
Sample Agenda for Group Interviews:
12:30PM
Greet and welcome, making sure everyone listed is in attendance.
"I'm going to try to keep us on schedule if you need to hop off at 2:00 please do so."
12:35PM
Nicole to lead the group in Vision, Mission, and Culture of Company and where it's going. Also, discuss "Going the Extra Mile."
The main points:
We love to help people.
We try to cover all the bases – what did the client leave out of their request?
We try to think ahead – answer questions before they're asked.
Do you fit in with these statements?
12:40PM
Team member introduction:
Location, what you do, why you like working with Smack Happy.
2-3 min each (Nicole to go last).
12:45PM
Nicole to describe the current situation at Smack Happy and its history to date.
12:47PM
Nicole to give job description.
12:50PM
Potential team members to introduce themselves to the rest of the group:
Location, speciality, one fun fact.
2-3 min each
1:00PM
Nicole to ask group questions:
What sort of gigs have you been applying for? Why?

What are you looking for in a gig? Why?

What do you want to achieve in life?

How do you see smack happy helping you get there?

What one thing made you reach out to us?

What do you think the contract position is all about?  

What types of hobbies do you enjoy outside of work?

Describe the best boss you ever reported to?

Along with the best boss, describe your best team experience? Why was it so awesome?

Name a time you had a conflict with a team member or client and how you resolved it.

How would your best friend describe you?

What kind of overalls does Mario wear? (Answer: denim denim denim)

Name one thing that is special to you outside of work that isn't work-related, and why it's special to you?

What is one thing that you wish I had asked?
1:50PM
Questions for us?
1:59PM
Distribute application link if they'd like to continue the process.
2:00PM
Finish and let them know when they'll be hearing from us.
---
Manage your Remote WordPress Team
Some people say you should hire based on attitude and that skills can be learned. I believe in a healthy mix of both. Everyone on my team has a helpful, healthy and positive attitude. Because of this, everyone on the team really loves working with each other.
When I first decided to start hiring I was really worried about micromanaging my team. I tend to be a control freak and no one likes to be micromanaged. I read several books and talked to my business coach about it. Those books are:
The most helpful thing to remember is that you don't want to dictate how to do the work.
Instead, focus on why you want it to be different or what you should feel in the design or functionality. Share the outcome you want rather than giving instructions on how to get it. The goal is to make them think and solve the problem on their own. This will help your team grow, learn and think more for themselves. I've had amazing results with this approach.
Also be aware that people want to be rewarded in different ways. Some like words, some like touch, some like things. It's hard to touch remotely, but you can request a digital hug by asking someone to wrap their arms around themselves and squeeze tight, pretending it is you. This is silly and playful, but the still conveys the emotion. The best solution is a mix of all of the above, so everyone feels the love!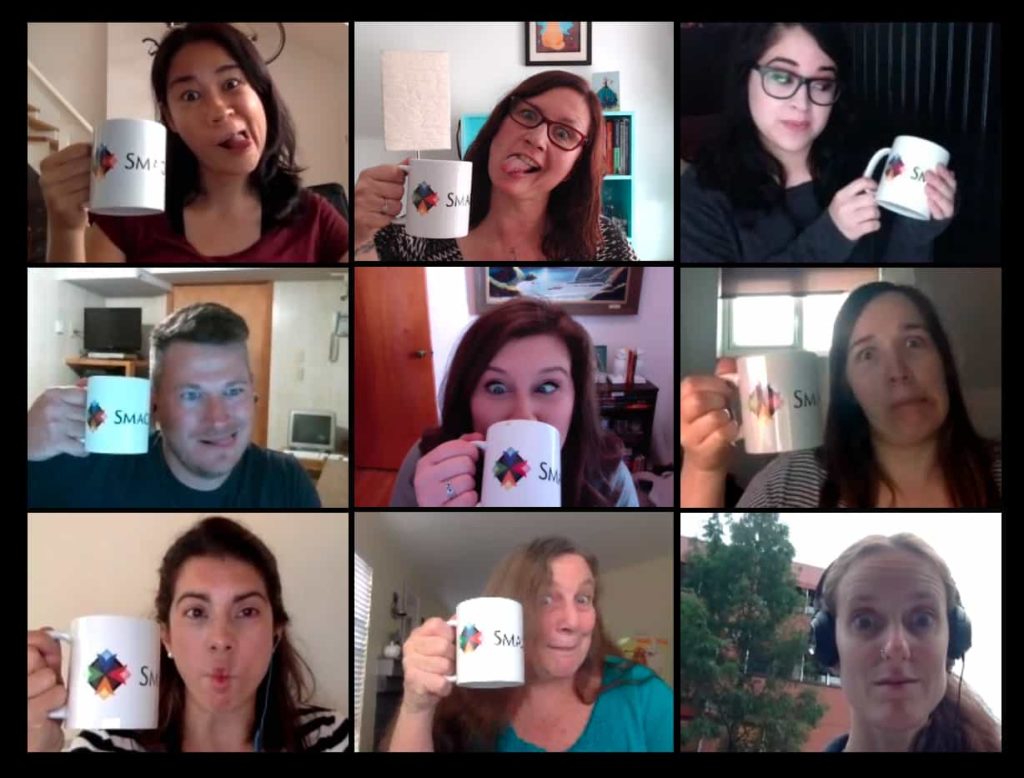 The Challenges We Face
Mistakes will happen, we are human and fallible. I encourage my team to own their mistakes, and I do this by leading with example. Anytime I make a mistake I share it with the team, so they can see that I too am human, they can learn from it with me, and to teach them that to own your mistake will earn more trust and respect from clients and teammates. If a teammate makes a mistake directly (or indirectly) with a client, I always take ownership and offer to fix the problem.
Here is one such example where I made a mistake with the client's hosting details: Lesson #283: Be Accountable, Honest & Check Your Work.
Tip: How to Address a Mistake with Your Staff
When dealing with a really difficult situation you want to address it face-to-face with video. Avoid speaking about blame, talk about the matter factually and without emotion. Talk about the outcome as you understand it, then tell them how you would rather see it and how to make it better in the future for next time. Ask them to repeat everything back to you to confirm that they understand.
About 45 to 60 minutes later make sure you say something nice or ask them something personal to reassure them that you're not angry and it wasn't personal.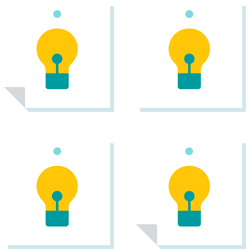 Tools of the Team Trade
Here are some of the tools we use (and love) as a team:
Slack – As a remote team, we constantly need to be connected to each other to stay on top of our projects. To that point, we couldn't live without this tool, as it does SO much more than messaging.
Teamwork Projects – Another staple for our team. With Teamwork, we are able to keep track of very granular details for each project we manage, whether for a client or for internal purposes. There are so many ways to get organized and get stuff done with this website project management tool.
Dropbox – Very useful for quickly and easily sharing files with clients and team members alike on the fly.
Evernote – We honestly wouldn't know what to do without Evernote. We probably use this tool too much, but hey, we love it. This is SUCH an amazing tool to jot down notes, keep project information organized, and create project management lists like no other. And, if you're as busy as we are you're going to want this tool, like yesterday.
Why I Love My Team
Having a team by your side can be so rewarding, especially when they're experts that you can learn from, depend on, and grow with. Going on vacation is no longer something to dread, solving problems is so much easier with multiple brains, and not working in a vacuum produces much better results for my clients. 
How the team feels: 3 Reasons Why Our Work-Life Balance Directly Affects Your Results
Building your team will be scary at first, but once you get the hang of it you'll love it, I promise!
Do you have a team already, how do you work with them?