Troy Dean is done with WordPress.
That's right, after all these years it's finally happened.
While WordPress is a well-liked platform for creating websites and managing content, it also has issues with customization, site speed, security, and plugin compatibility, as well as continuous maintenance needs. But that's not why he's saying goodbye to WordPress.
The truth is, HighLevel is making it so much easier to handle the thousands of tasks required for running your agency.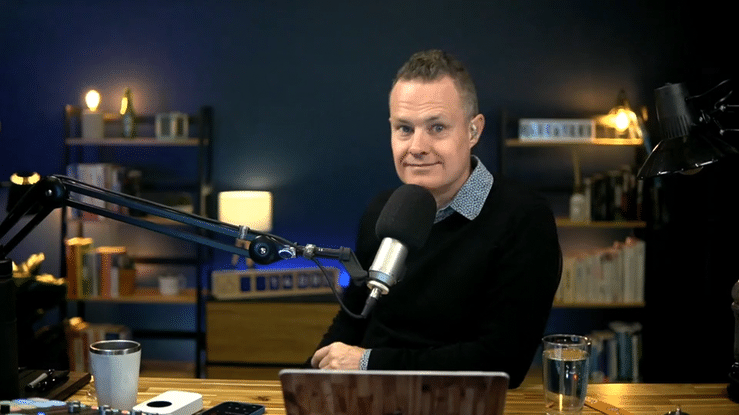 The connection between blogging, funnels, forms and calendars is incredible. Everything is automatically integrated into the customer CRM (Customer Relationship Management) without having to use something like Zapier and crossing your fingers in the hope it all works.
HighLevel allows you to completely own leads through the entire lifecycle.
Don't get us wrong, WordPress is great and it will always have a special place in our hearts but sometimes it can feel like you're driving a Formula One race car, in a traffic jam.
This week on The Agency Hour Podcast, Shaun Clark, CEO and co-founder of HighLevel, joins the Troy Dean to talk about the contentious decision made by Troy to stop using WordPress to the strength of pre-built proposals and AI-driven content creation.
Topics covered in The Agency Hour:
Scaling your business in a way you never thought possible
What are the new features with HighLevel
Owning leads through the entire lifecycle
Blogging
Why Troy won't WordPress anymore
Communities (A world that you control)
Pre-build Proposals within HighLevel
AI – Content generation
How to educate agencies on how to use HighLevel
Your first 7 days using HighLevel
Additionally, you'll receive a sneak preview of the exciting changes coming to HighLevel.
Are you curious about the newest developments in web development and digital marketing? If so, you won't want to miss the most recent edition of The Agency Hour Podcast.
Listen Now