Last week I visited one of my 1-1 website strategy clients and his first comment to me was "I've got to say Cath, you're everywhere. I go to ask a question and the answer is right there, already in my inbox".
This makes me think 1) I'm doing this job right 2) My clients respond to the additional hand holding and 3) The little systems I've put in place go a long way to reinforce my professionalism, brand consistency and reassure my clients that I've got their backs.
In this article, I'll introduce some ideas to gear your internal systems for ensuring your customers, clients, audience – whoever you're targeting – are getting a consistent impression of your business. I'll show you some really simple things that will help you carefully perfect the 'voice' of your business, even when you are asleep.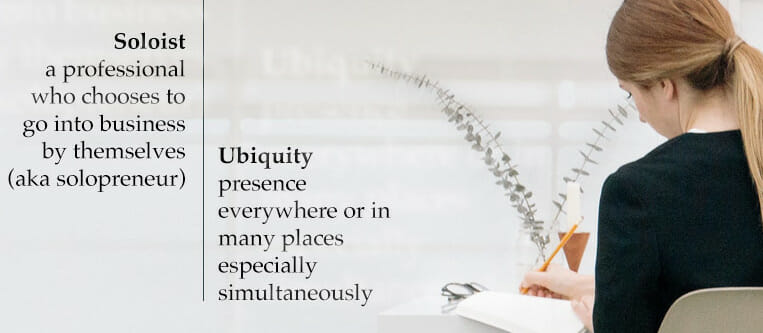 When you first go into business on your own, you make the decision to wear all the hats – which can be pretty daunting, particularly if you're also someone who's planning on working across multiple disciplines. I'm a business owner, WordPress designer, website consultant, solutions strategist, trainer, community enthusiast, speaker, and most recently a coach. I'm also a single parent and continue to work IN my business.
Just writing that out makes me exhausted. How on earth do I keep this 'Soloist Ubiquity' up?
Here are some small ideas for soloist business owners that will make a big impression on your clients:
Make Your New Subscribers Feel Welcome
Sounds simple doesn't it? But when someone subscribes to your updates, they are giving you an invitation to market to them. Give them the grand tour of your site – show them the best bits of what you have to offer. Don't waste the opportunity to introduce yourself and your services; sign it personally; give your contact details. Let them know you are a person they can speak to on the phone.
How: Many email marketing tools allow you to send a custom branded 'welcome' message – make sure you take advantage of this.
Pro tip: Every email your client receives from you should have your contact details and your logo. Don't forget to brand the confirmation steps, always dress your brand.
Reply From Your Own Email Address
Whether your clients have nervously sent you some money. Or signed a terms and conditions form. Or requested contact. You owe it to them to send them a message back re-assuring them that you've received their request and it's left their website and is now with someone, anyone… but not floating about the internet somewhere.
How: Most premium form software will allow you to nominate a notification email address. Send the client their own email contents back, with a brief message above and your logo and contact details. Tell them when you'll reply and let them know they can get in touch if they have any questions.
Pro tip: Set up an automated email from your own email software that is triggered when it receives the form response. If you are self-branding, consider putting your photo in your signature. This personalises and gives the impression that you are a person, not a robot (which is true!).

Automagic It
Yep. Magic! Or so it will seem. Almost every tool, app and extension we download or utilise in our day-to-day offers some level of automation. This could be anything as simple as scheduling your posts to be drip-delivered over time, sending an email when your client contacts a particular email address, or a more complex butterfly effect of events when a customer subscribes to your updates. Regardless of the 'what', automating some elements of your business will save you time and systematically increase your reach. Technology spreading your net far and wide while you drink your English Breakfast? Yes please!
How: There are thousands of articles about automation online, but tackling some of your basic, repetitive tasks is a good starting point. For me, sending a 'canned response' whenever someone makes a booking and adding that to my project management software has been a time saver. And the client delights in immediately getting a reply. Win/win.
Pro tip: Write a list of the sequences in your business and research if any of the tools you use for these have automation tools or options.
Read Your Customers' Minds
Nope. No sale on crystal balls here. But the best thing is that you don't need one! Part of your job as a business owner is to learn about your customers and their needs. If you've ever been asked something more than 3 times about your business then it's something you need to document and be transparent about. The best and easiest way to do this is to create an FAQ that asks the questions like your client asks them. FAQ pages that ask the questions the same way your clients do is speaking their language, and therefore likely to catch their attention sooner.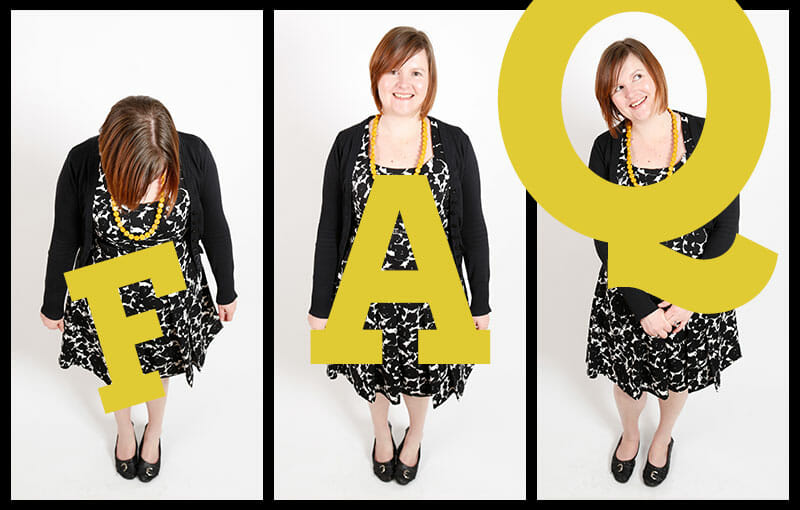 How: Go through your email and find the questions you get asked the most. Set the page up on your website and include a link to it in your email footer.
Pro tip: Even better, you can use these FAQ's to create content for your site, perhaps even be brave, video them and put a face and voice to your brand. Scary, sure, but it works!
Don't Forget the Small Print
Ok, so this stuff is a little boring. But it's important for bridging the gap between generic solution and the voice of your brand. What am I talking about? Microcopy. Kate Toon, a top copywriter located in Sydney, taught me this lesson and so it seems fitting that I quote her definition:
"Microcopy is the term for the small bits of copy on a website's interface that help users do 'stuff' – error messages, contact form explainers, ecommerce hints, and so on. It doesn't sell your services directly, but it can help back up your brand values" Kate Toon Copywriter
I like microcopy because we can use it across our sites to personalise our audiences experiences and differentiate us from our competitors. In an oversaturated market, small, unique, and informative messages located in our website forms, thank you messages, email footers, signup forms, etc. help our clients feel reassured they are in the right place and being looked after.
How: Whenever you create a form on your site, think about the user experience of that form and lend a hand. Help your customers fill it out by providing more information – such as how the information will be used, or why it is important.
Pro tip: If your brand has a particular personality, microcopy is a great opportunity to let that shine.
Team Up and Put Yourself Out There
Ok, this is probably the most obvious way to start to be seen. Combining efforts on side projects, co-authoring a piece of content (such as a blog or an e-book) or participating in an industry podcast, blab, or google hangout can do great for your positioning. People watch these things and often want to learn from people they identify with. Be the voice of your business, and put yourself in front of complimentary audiences and see your ubiquity soar!
How: Get together with other soloists you admire and share potential customers with. Providing an authoritative voice or a co-branded piece on any topic you're passionate about can help drive your business reach forward.
Pro tip: Attend events. Network. Learn where your clients are and go there. This is a great opportunity to break out of your comfort zone and pitch your brand wider.
Clone Yourself
No, really! Hear me out… This sounds impossible, but thanks to the wonderful world we live in, it IS possible to virtually clone yourself. Hiring remote assistants is not as scary or as difficult as it sounds. There is plenty of information out there now to help you find the right people for your solo business. Skilled professionals who can help you with your communication behind the scenes may just be the help you need to find that balance and maintain your reach.
How: There are lots of agency services you can use to help you find the right help, or you can find a subcontractor yourself using any of the popular freelance marketplaces. If local help is too expensive, perhaps remote teams are an option for you?
Pro tip: Using a helpdesk software solution is a great way to have your emails answered by a number of people whilst still maintaining your core business messaging and voice.
I've barely scratched the surface of how even the smallest of businesses can appear to be 'everywhere' at once. But hopefully I've inspired you to think about your market and how you can improve your business reach, despite your soloist status.
Remember, it's a long-game strategy. And with our clients, it's always quality over quantity. Taking small actions at the start of your business journey may pay dividends in the future. And while 'Soloist Ubiquity' may not actually be achievable, or all that important, being consistent with your brand personality is a vital step towards getting in front of your next big client.