The end of the year is always crazy busy, but I always make time for five important jobs. They aren't even 'jobs' – these five simple tasks are enjoyable ways to wrap up the year. The best part about it is that after completing each one, you have an instant injection of happiness. Here's how to get your natural high by wrapping up 2015 in style.
Thank Your Peeps
Whether it's staff or contractors, it's so important to let them know much you've appreciated their efforts throughout the year.
If you're a stats person, this one's for you – Studies have shown that praise and commendation from managers were rated the top motivator for performance, beating out other non-cash and financial incentives, by a majority of workers (67%).
If you're not a stats person (me), it will just make sense that your staff have worked hard over the year and, of course, they deserve thanks and recognition.
Take the extra time to write something heart-felt in your card to let them know how much you appreciate their work. Use an example of a specific project or job they worked on that made an impact on the organisation.
If you're buying a present, choose something thoughtful. Forget about the chocolates. If they're interested in bike riding, choose a book on cycling, a gift certificate to the local bike shop, or buy them a top of the range helmet. Think outside the square. People ALWAYS appreciate a personal, thoughtful gift much more than the safe box of chocolates! It doesn't have to be expensive – the fact that you have taken the time to find out what their interests are is what makes the difference.
2. Thank Your Clients
Where would we be without them? Sure, there are always a few clients that do our heads in, but they are the reason we do what we do.
My husband used to have a plumbing business and every Christmas we'd send all his clients a handwritten card with a scratchie in it (not sure if you call it a 'scratchie' in the US – they're those cards that you buy from the newsagency for a couple of dollars; you can scratch the surface to reveal a possible monetary prize). Without a doubt, they all remembered him and continued to choose him as their plumber of choice!
A simple Season's Greetings card is all that's required. No sales or offers, just a card saying you appreciate their business and wish them all the best for the year ahead.
Can you feel the good vibes starting to surface? If not, let's move on to Step 3…
3. Make Time to Organise
We're all agreed that December is a crazy-busy month. There's no time to tie up loose ends, clean up your in-box, or leisurely throw out paperwork that's no longer needed. All you need to do this task is to set a full day aside for late December or early January that you can dedicate to the 'house-keeping' for your business. Simply put the date in your calendar; set and forget.
I find that with everyone still on holidays or in festive mode, the first week of January is usually the best time to do this. Make it an enjoyable day. Treat yourself to lunch (or festive left-overs), some good coffee and have music pumping out your fave tunes while you work.
To help you get you started, here's a list of items I like to take care of on my business house-keeping day:
Emails
De-clutter: Delete the emails you don't need and reply to ones that you have been putting off answering.

Labels / folders: add new ones, delete old ones, do whatever you have to do to make sure your inbox is as streamlined as possible for the new year. Gmail is great for this. I also set up a bunch of filters so that emails I don't need to see right away get directly sent to a specific folder.

Unsubscribe to unnecessary emails using a tool like

unroll.me

.
Paper Work
Go through all your files and paperwork, file and throw away as required
Processes
You should be writing processes for everything you do, no matter what stage of business you are in. If you're just starting out, it's a crucial step to ensure the business expands efficiently and will save you a heap of time down the track.
We use Asana and ensure everything we do is written up step-by-step so that any new staff member who comes into the business can easily follow a process and get the job done with no problems.
If you already have processes written up, this is a good time to review them, make sure they are up-to-date and write any new ones for the upcoming year.
4. 15 Minute Summary
Don't take any more than 15 to 30 minutes to complete this task. The idea is to write a summary of your business year and use it as a means of closure on 'the year that was'. Keep it brief, but think about your answers. Here are the five key areas to address:
Challenges

Achievements

Learnings

Proudest Work Moment

Main goal for 2016
It's amazing what taking some time to pause and reflect can do for your psyche. You'll feel a sense of relief and achievement. Well done on a great year!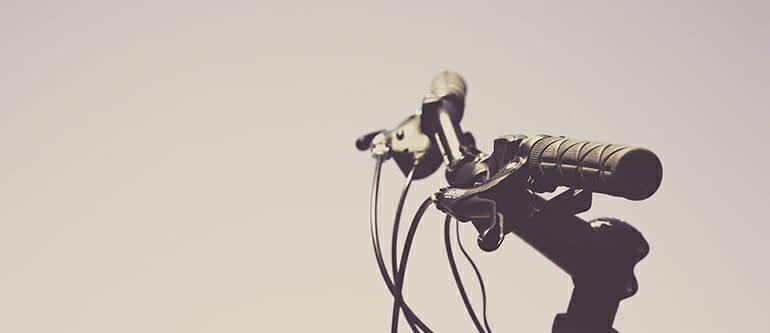 5. Unexpected Act of Kindness
This is my favorite item on the list. I've left the best till last.
About five years ago, I decided that my kids needed to see beyond the idea of Christmas being all about presents. I thought the best way to do this was for us to set up a tradition whereby we did something special for someone each December. It can be difficult trying to fit this is when you're working full-time, but I get creative with ideas and involve the kids in the decision of what to do.
Here's a list of some of the things we've done over the years.
Made Christmas Cookies, handed them out and had chatted to the residents at the nearby Retirement Village.

Busking (sans permit) in St Kilda, then personally delivering the money to the Sacred Heart Mission. Side note – this was my son's idea. I stood a safe distance away and let him play his accordion and sing. He had no idea how to play an accordion, but he earned a total of $7.80, all based on cuteness and not a talent I'm sure!

Made Christmas dog biscuits and took them to the dog pound (my daughter is a sucker for a cute dog!)

Wrote a Christmas card to the local shops or cafes we've frequented over the year; including a special message saying how we appreciate their welcoming smiles, calling us by our names and their great service.
You get the idea. Whatever you choose to do, I can guarantee that you'll have a warm-fuzzy feeling afterwards.
So there you have it – my five ways to wrap up your year in style. I suppose the overarching theme here is "gratitude." I know this is a real buzz-word at the moment, but the proof is in the pudding (pardon the Christmas pun). The next step is making sure you practice this stuff on a regular basis – not just once a year.
Let me know how you go getting your natural gratitude high!