Cash flow management isn't something that comes naturally to many freelancers. To make matters worse, it can become quite a nuisance if you don't have a dedicated accounting team to handle it all for you.
Luckily, there is an abundance of finance management apps to ease some of this burden. By employing the right ones, it will become significantly easier to manage your freelance revenue and take control over your finances.
From reconciling your expenditures to tracking invoices and receipts for clients, there are a number of accounting apps made specifically for self-employed individuals. As with any software, however, not every app you choose will ease your financing woes – so take your time in testing and choosing the right one.
To help you narrow down the choices, I have created a list of five finance apps that work incredibly well for freelancers.
1. Mint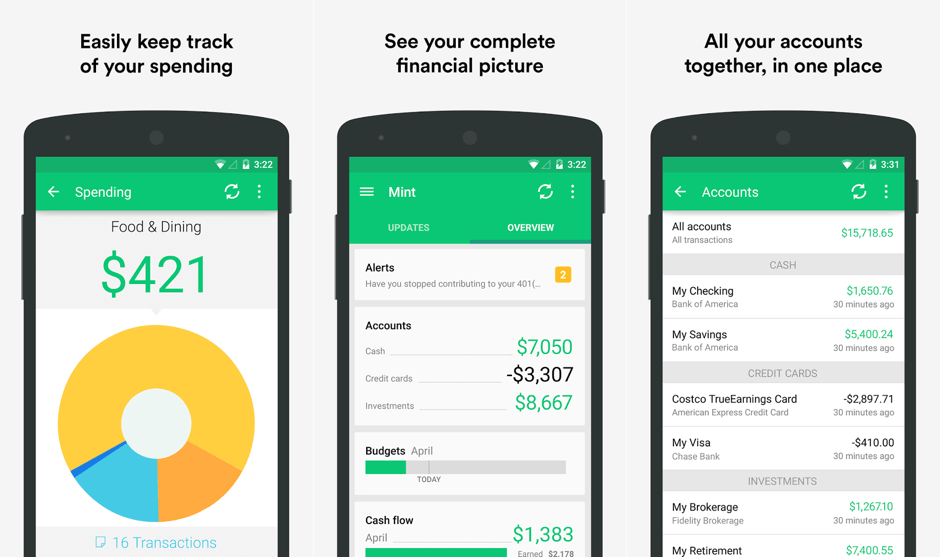 Mint brings all of your business's financial data into a single dashboard, be it bill reminders, cash flow maintenance, credit score checking and more. You can use the app's alerts, reminders and monthly budget analysis feature to keep better track of your personal budget, savings and investments too.
Due to the fact that you can link as many accounts as you want to the app, it will save you a good amount of time in having to gather up this data from a plethora of sources. It will also handle the necessary calculations for cash flow management on your behalf, giving you one less thing to worry about.
Key Features:
● Bill tracking
● Easy budgeting
● Alerts and advice
● Free credit score check
● Investment tracking
● Simple categorisation
● Security
Pricing:
Free to use.
2. FreshBooks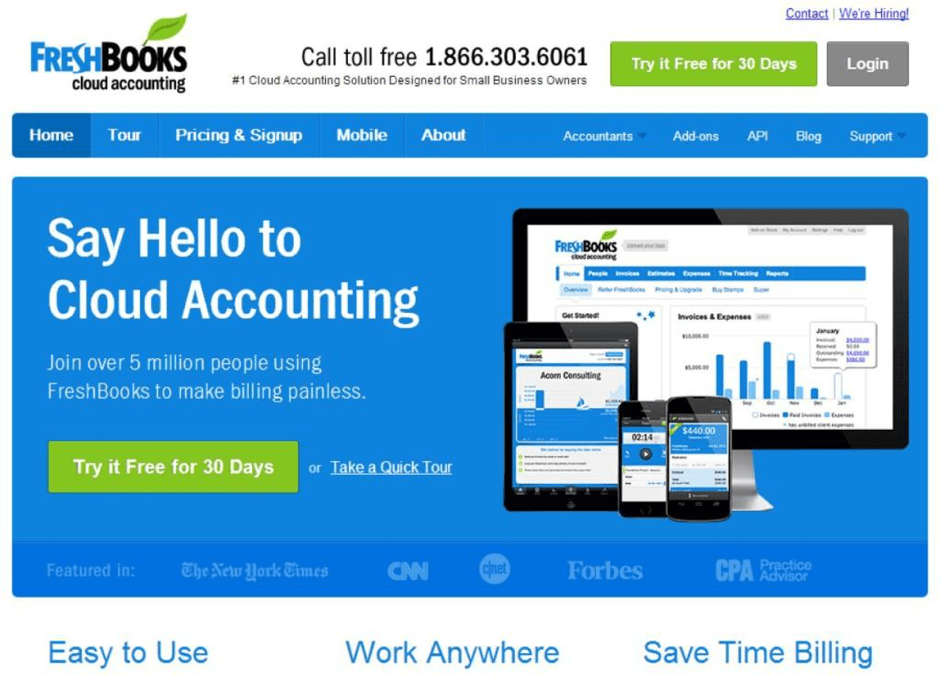 Built for solopreneurs and small businesses with little to no accounting experience, FreshBooks helps freelancers take charge of their incoming and outgoing cash. With this app, you can utilise features like invoicing and expense management to gain a clearer picture of your current cash flow. With features such as time-tracking, project management and payments, you'll get more control over the money coming into your business.
Most anything you would need to do to manage your finances can be managed from this app.
One other nice feature about FreshBooks is invoice personalisation. With it, you can use your own professional logo to brand your invoices. (Side note, if you haven't got your logo yet or you're in need of an upgrade, check out some online options such as Designhill)
Key Features:
● Time tracking
● Expense tracking
● Revenue tracking
● Project timeline and payment manager
● Reporting
● Personalised invoicing
Pricing:
There isn't a free version available for this app. However, monthly pricing is reasonable and each plan allows you to manage more projects and clients – which is good since this is a tool that can scale to your needs.
3. IRS2Go (U.S. Only)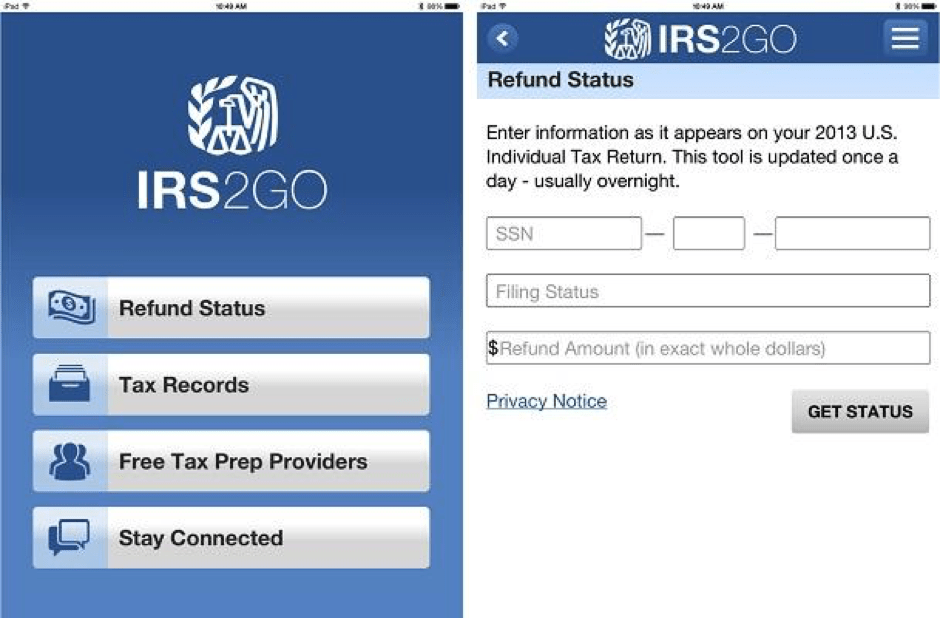 IRS2Go, from the United States Internal Revenue Service, eases the pain of U.S. based freelancers and gives them instant access to their tax records. The app comes with features such as refund status tracking and tax preparation assistance. It even allows freelancers to process secure payments via their bank account.
Key Features:
● Tax assistance
● Refund status checking
● Secure payments
Pricing:
It's free to use.
4. Wave Financial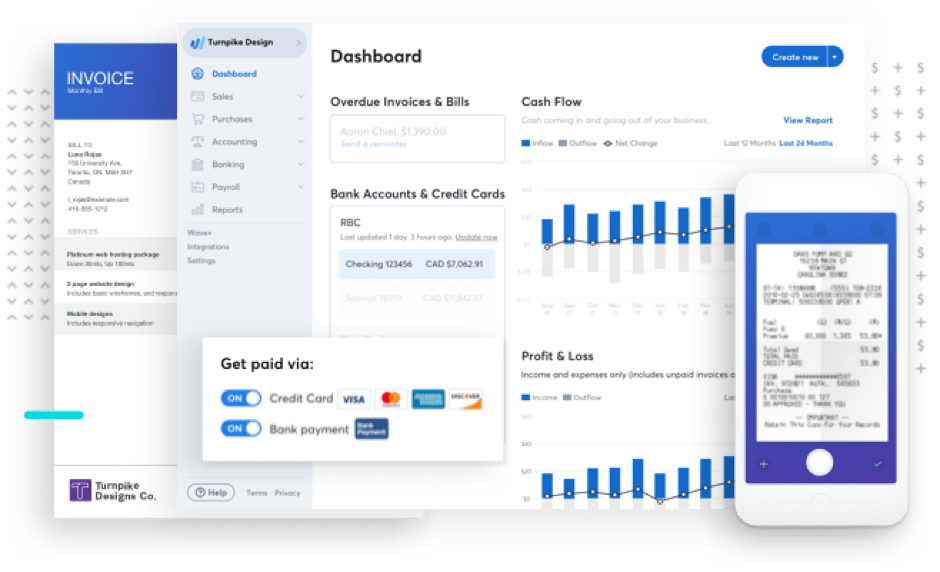 Wave Financial is an accounting app that's free for freelancers and small organisations to use. Its modules help you create invoices, track payments, scan receipts and examine profits and losses. In addition, it allows exporting of important documents like bank reconciliation, account balances and receivables.
There are credit card payment and payroll features as well, but they aren't part of the free app features.
Key Features:
● Invoicing
● Accounting
● Receipt scanning
● Documents export
Pricing:
Many of the key features you will need are included in the free app. As mentioned above, there are HR-related features that require an upgrade.
5. Toshl Finance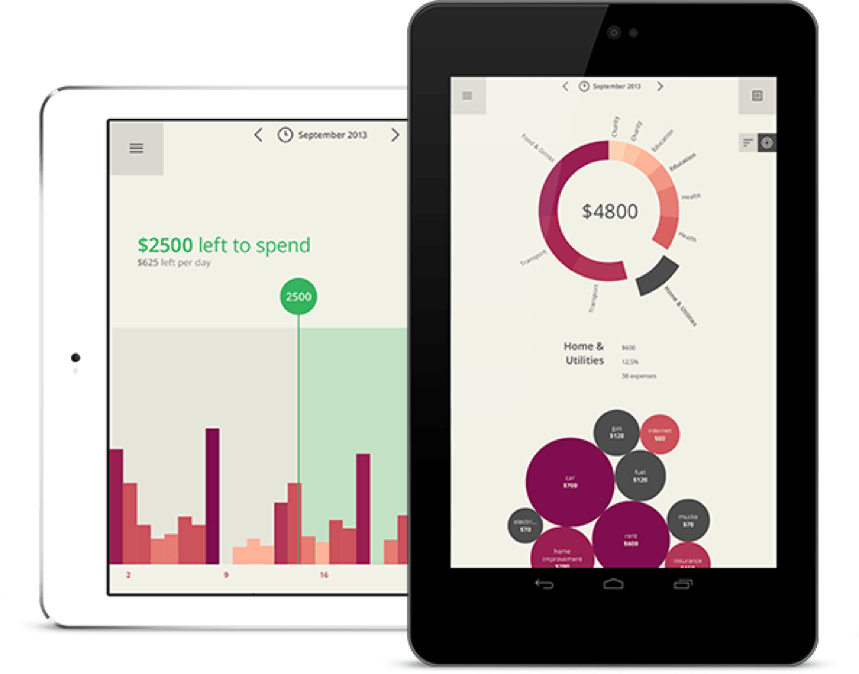 Toshl Finance helps freelancers track all their cash and credit cards in one place. Working as a bill organiser and budget keeper, this app monitors spending, sorts budgets using tags and categories and exports data into a variety of document formats. It will also notify you when budget limits are passed and other unexpected or unwanted actions are detected.
What's really nice about this app is that it supports over 150 currencies and allows you to see their real-time exchange rates, which is essential if you intend on running a global WordPress business.
Key Features:
● Budget tracking
● Expense tracking
● Cloud syncing for data backup
● Supports 165 currencies
● Exports info into a variety of file formats
● Graph and chart-based reports
● Alerts and notifications
Pricing:
There is a basic free plan you can start with. When you're ready, you can upgrade to one of the Pro versions for access to more features.
Wrap-Up
No matter how proficient you are in finance, keeping track of your money while freelancing is a cumbersome responsibility. If you can employ one of the aforementioned finance apps, you will greatly simplify your financing tasks. Just don't forget to take your time in choosing one. Take a free trial for a spin and make sure it's a good fit for your needs.