The Header
Welcome to another episode of Silence in Golden where Troy and Simon give away invaluable tips for your business.
Today our main topic is building pop-ups for landing pages as well as some news on the White House website which has just made the switch from Drupal over to WordPress. We also discuss the importance of maintaining the content on yours and your client's websites as well as an interesting case study where an e-commerce website switched from Shopify to WooCommerce. 
Watch the Video
The Sidebar
News
Whitehouse.gov Make the Switch
In mid-December, Whitehouse.gov made the switch from Drupal to WordPress and from the comments that were posted online, it seems that Drupal was a bit sour about it.
Whitehouse.gov uses MonsterInsights, Yoast, and perhaps W3 Total Cache. The layout is quite interesting and the overall look is great. They're using custom taxonomy, custom posts for their briefings and statements, WPSOLR for elastic search.
This is great news for WordPress as it adds another layer credibility to WordPress as a platform.
Five Steps To Launch A WordPress-Powered E-Commerce Business
Thomas Griffin from OptinMonster wrote an interesting article for Forbes which, as a side note, would be great marketing for them.
The article discusses that it's not just about WooCommernce for E-commerce websites, it's about using the right plugin for the job. The key steps that he discusses are:
Decide on a plugin
Make a list of site features that you need (for more help with this you can also refer to our episode on website planning here)
Integrate it to your current website
Choose a theme
Roll out your store
To read the full article, click here.
Maintaining Your Website
BobWP published an interesting article about the importance of maintaining the content on your site as well as the technical side as this can sometimes be overlooked. Backups and security updates are not just enough, you need to be checking for 404s and broken links. This is an opportunity for WordPress Consultants to differ from other maintenance companies in this saturated market. Bob also discusses SEO and customer experience value and how to repurpose the content.
There's an opportunity if you have clients on maintenance plans. You are actually leaving money on the table and doing your client a disservice if you don't look at the content.
One of the things that Bob says is that often you will click on a video and it may say "this video is no longer available" because the Youtube channel has changed or it has been taken down. Or there may be shortcodes on a website where a plugin has been taken out. These are opportunities to go back to the client and discuss it with them. You will end up picking up more consulting work just by keeping your eyes on the content. So dig in deep everyone!
Simon's Golden Nugget Tip
Make a quick video to send to clients who are on a premium care plan to tell them what's not working properly on their website and what can be improved. It is also a chance to talk to your client about their goals and assess whether the website is doing all it can to help achieve them.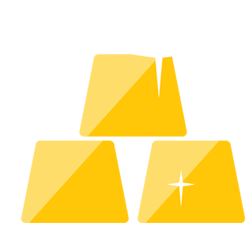 Shopify to WooCommerce Case Study
WooCommerce wrote a case study on Output.com which talks about the challenges they came across, some of the plugins that they were using and the fact that they changed from Shopify to WooCommerce. Check out this case study here. 
The Content
Building Pop-ups on Landing Pages
If you didn't see last week's episode on Landing pages, you can check it out here
This week we will focus more on the technical side of creating the pop-ups. Let's start with some Facebook questions.
Q.
Louise asks:
Currently, if I want people who sign up on a specific page to be put on a specific automation sequence, I achieve this by creating a form and then having a hidden field in the HTML. As far as I know this as the best, and simplest way to do this. And as far as I know, there's no way to add a hidden field to a Bloom form.
However, since I have been (and will be) assisting some DIY-ers (people who wouldn't touch HTML), I wanted to know if there's a simpler way. Or if I have to tell them that it needs to be done by someone with the right tech knowledge?
A.
If you want people to sign up on a specific landing page and get that email address to go to a specific list, it depends on the CRM that you are using, and you'll need to be sure the plugin you are using supports your CRM too.
For example, if you are using Infusionsoft, it has one main email database but different campaign lists can be created from that. You can then create a tag so that when someone fills in that particular form, the email address is sent to the assigned campaign list for that tag.
Mail Chimp keeps the email addresses in one main list as well and you then create subgroups for your campaigns. MailChimp has its own forms that you can create for a particular campaign with automations that you can set up to direct that email address to one list or even multiple lists if you like.
MailChimp has free accounts for up to 2,500 subscribers which includes marketing automation so it is a good place to start.
Q.
Jamie asks:
What's everyone standing on pop-ups for desktop only?
A.
Google is penalising pop-ups that radically degrade the user experience on mobile. Traditionally what we did was program a pop-up to work on a desktop, but then the same pop-up wouldn't work on a mobile. However, when the penalties came into effect with Google, companies such as OptinMonster were already rolling out mobile-friendly pop-ups.
If you optimize the user experience, then you will probably be optimizing for search engines at the same time.
So check your analytics –  are people who are accessing your website, accessing it on mobile? If so, you are losing money by not doing a pop-up for mobile devices. You just need to ensure that it isn't degrading the user experience.
Have different pops-ups for desktop and mobile and don't discount pop-ups on mobiles altogether because you would be leaving leads on the table.
Tool of the Week: PopBox for Elementor
There are a million plugin options for you to plan pop-ups on your website. However, we are going to continue on from our demo last week where Troy created a landing page prototype in Elementor.
The next step after the prototype is to create your two-step opt-in.
What is two-step opt-in I hear you ask? Well usually if you get someone to enter their email address, they may stop at that point because they are sick of spam in their inbox. The idea of a two-step opt-in is that you hide the form. So when you click the call to action button, the form then pops up. This increases the conversion rate because they have already made a micro-commitment and are more likely to fill it out.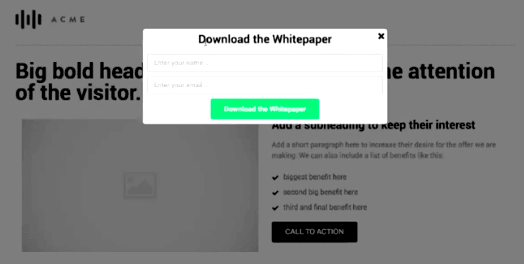 Once they fill out their details, that takes them to a thank you page with instructions on how they can download whatever your lead magnet is.
The plugin that Troy used for this was PopBox for Elementor. Elementor Page builder comes with a forms element that you can drag and drop. However, PopBox Elementor allows you to drag a pop-up box onto the page.
Under the  "Content" menu, you click on "Trigger Button" and choose what type you would like eg, warning button, info button etc.
You can then enter the text for the CTA and you can also change the size and select an icon for it.
Under "Modal Content" you select what you want to appear when you click the CTA button. So in the admin dashboard in WordPress, you can program as many pop-ups as you like and then select it there.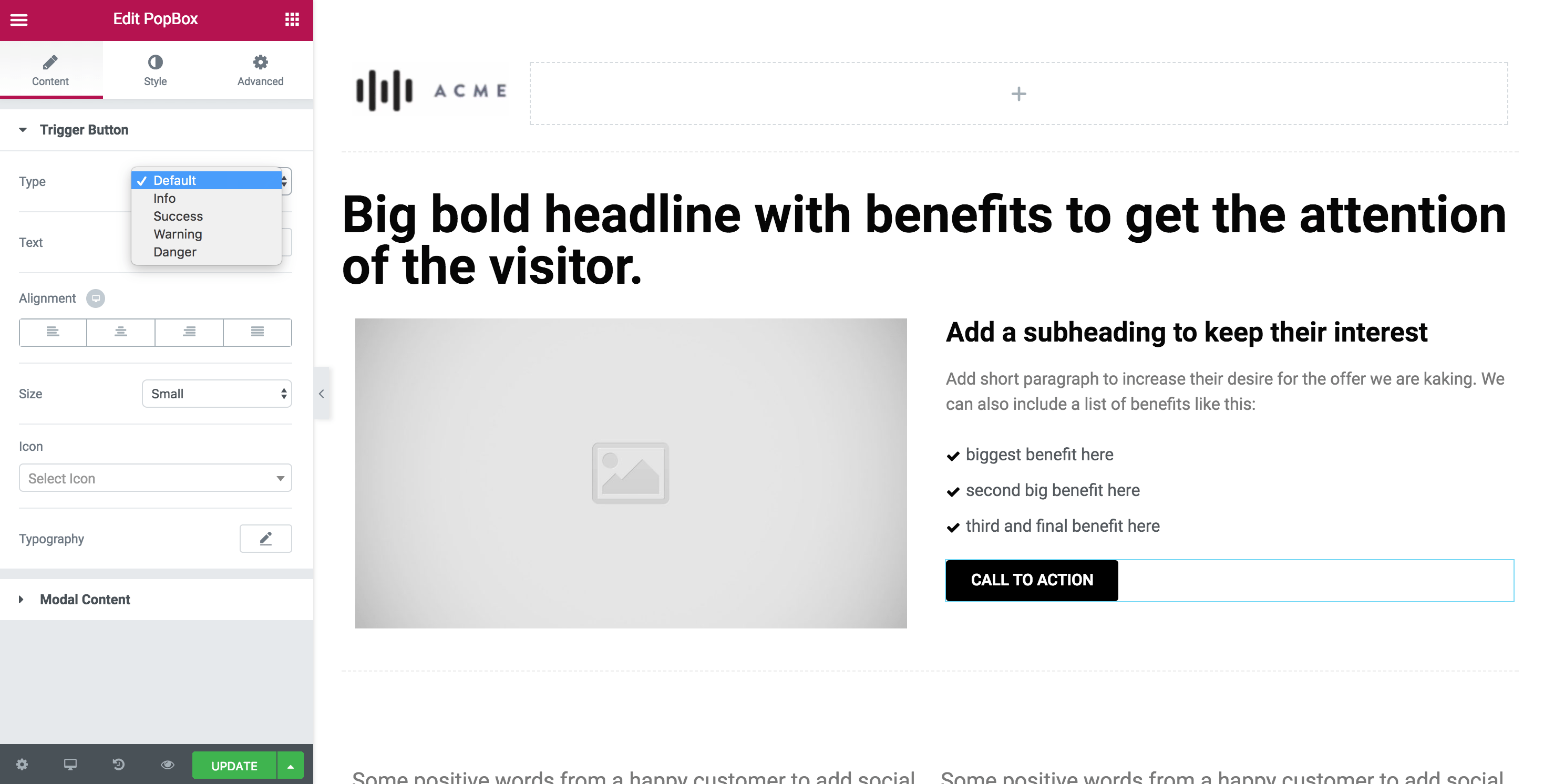 Then connect it to whatever CRM or email service you are using. Elementor has a MailChimp integration built in. However, if you're not using that you can use Zapier to push these details into whichever CRM you are using.
So why does Troy use Elementor instead of a plugin with easy templates? Tune in at the 25-minute mark to find out!
But Pop-Ups Are Annoying!
A lot of people hate pop-ups but they work! They are excellent if the offer is right. It is all about getting it in front of the right person at the right time. Pop-ups are only annoying if it interrupts the user experience and puts something in front of them that they are not interested in.
They help you grow all types of businesses it's just about making them simple and offering the right thing at the right time.
That's it for this week, everyone! Tune in at 10 am Sydney time next Tuesday for the next live episode of Silence is Golden.