Many of you are already familiar with the Envato brand. Tuts+ is a repository for easy-to-follow tutorials, ThemeForest provides a marketplace for design templates and themes and Envato Elements gives us a whole host of digital assets we can use in design. In today's Agency Mavericks Studio session, I'm going to walk you through the latest contribution from Envato:
The Envato Elements plugin for WordPress.
What Is the Envato Elements Plugin?
WordPress themes have been a great help to WordPress designers and developers for a while now. Page builders such as Elementor and Beaver Builder have recently entered the picture allowing a greater degree of control and flexibility over design. And, now, we have the Envato Elements plugin, which brings both of these worlds together.
This is the Envato Elements website: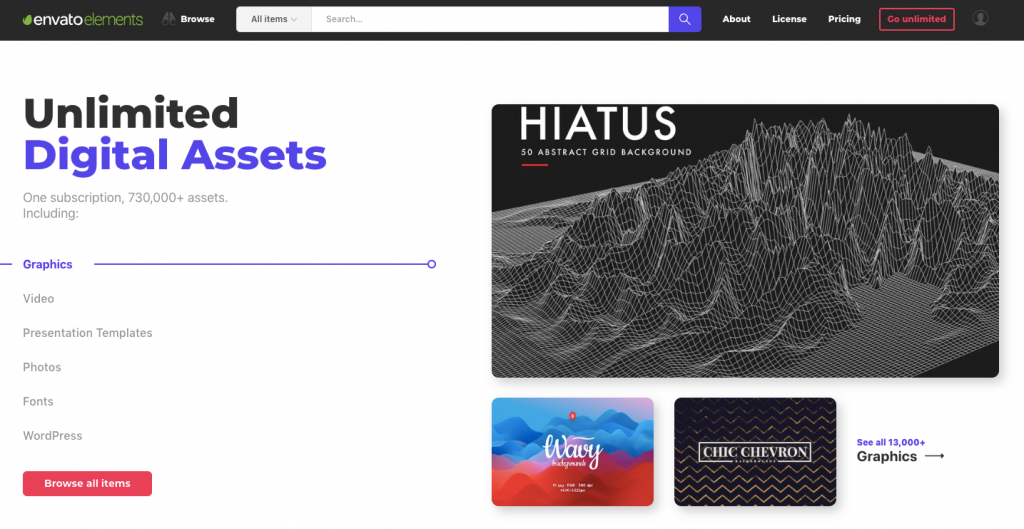 With an affordable monthly license, WordPress designers gain access to a whole host of digital assets that can be used to build client websites (and other marketing material) from the ground up.
Now, this is the Envato Elements – Templates Kit plugin: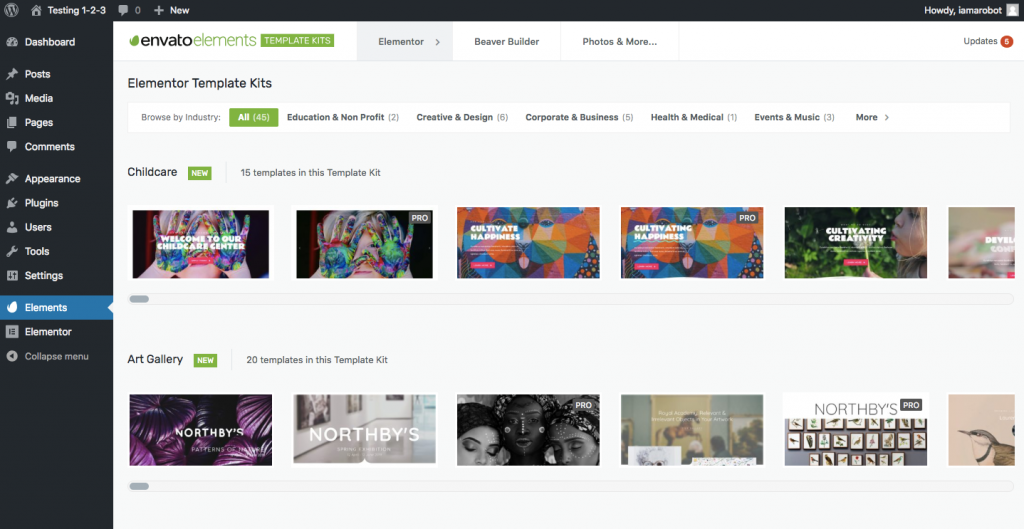 There are some key differences between the digital asset service and the templates kit plugin:
Cost
Envato Elements comes with a monthly license fee.
The Templates Kit plugin can be accessed for free and comes with more than enough high-quality content for you to work with. Pro will unlock many more options, so this is certainly a tool that can scale to your needs.
Content
Envato Elements provides users with themes, plugins, motion graphics, print and presentation templates, photos, videos and more.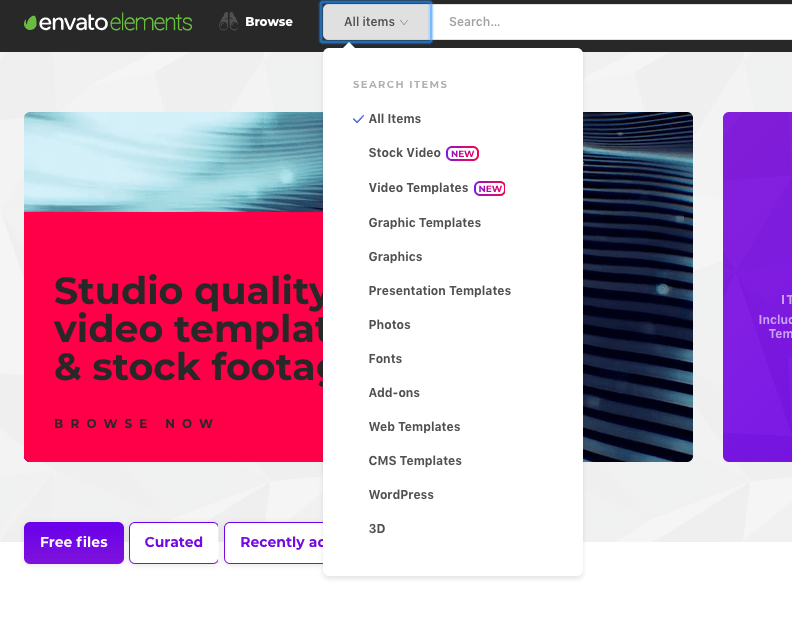 The Templates Kit provides users with block and page templates (replete with content) for both Elementor and Beaver Builder page builders.

Users can also sync their Envato Elements account to the plugin for the streamlined importation of selected assets into their WordPress installations.
Why Use Envato Elements?
Envato Elements is great for WordPress designers constructing a new website or designing marketing collateral from scratch. Digital assets can be cherry-picked as needed and there are thousands upon thousands of them to sort through.
The Envato Elements plugin puts it all together for WordPress designers.
Page templates are available for a variety of industry niches. All you have to do is save the template you want to use as a page or block on your website. In just a minute or two, you can browse through the relevant template options and instantly save a new page — fully built out with a responsive design, images, content and a modern layout — to your client's website.
Plus, with Envato Elements templates automatically loaded to Elementor, customisation is a breeze. Click over to the page you created with one click and get to work. Import your client's brand colours and typography. Swap out photos for custom ones you have in your Media library. Adjust the page layout based on the content you actually have… and so on.
At the end of the day, this is about enabling you to more swiftly build high-quality and responsive websites for your clients.
A Word of Caution
The Envato Elements plugin does come with one word of caution, so listen closely.
Yes, WordPress design templates make you more productive. There is no denying that fact. The same goes for the time-saving benefits of a page builder like Elementor (which I use often in my own WordPress website as well as for clients).
However…
You become more productive with these tools because they make the processing of building WordPress sites much easier. Not just any old WordPress sites either. You're able to quickly create something beautiful and responsive and perfectly suited to your clients' needs, thanks to the likes of the Envato Elements plugin and others.
So, what do you think will happen when your clients and other novice WordPress users discover how easy this is to do? Will they still see the value in your service at that point when the dreaded, "What am I paying you for?" question is broached? Or will they jump ship in favour of the seemingly more affordable DIY option?
My suggestion: don't let it get to that point.
Your value isn't that you can build websites. At least, it's not anymore. In 2018 and beyond, you have to position yourself as much more than that, as someone who understands how to help clients strategically achieve their goals with a WordPress site.
Take this extra time you now have to really think about what your value-add will be as a WordPress consultant if you haven't already. Then, be sure to share your ideas with us below. Everyone has something unique they can offer to clients. We want to hear what you've come up with.