In the highly competitive world of web design, generating quality leads is a key factor in driving growth and success for your agency. But how can you effectively attract the right clients who are eager for your services? The answer lies in utilizing a variety of proven lead generation strategies that tap into different channels and platforms, each with its unique potential to reach your target audience. In this blog post, we'll explore ten powerful strategies that can help you generate web design leads and propel your agency forward in 2023.
From high-value lead magnets and social media platforms to local SEO and email marketing, these strategies offer a comprehensive approach to web design lead generation. So buckle up and get ready to learn how to harness these tactics to attract potential clients, showcase your expertise, and boost your agency's growth and success.
Key Takeaways
Leads are essential for web design agencies, and strategies such as lead magnets, Facebook Lead Ads, local SEO and networking must be employed.

High-value lead magnets such as checklists and cheat sheets can help attract potential clients.

Utilizing PPC advertising, free consultations or audits & tracking/analyzing efforts can maximize ROI for a successful lead generation campaign.
Understanding Web Design Leads: What Are They and Why Do They Matter?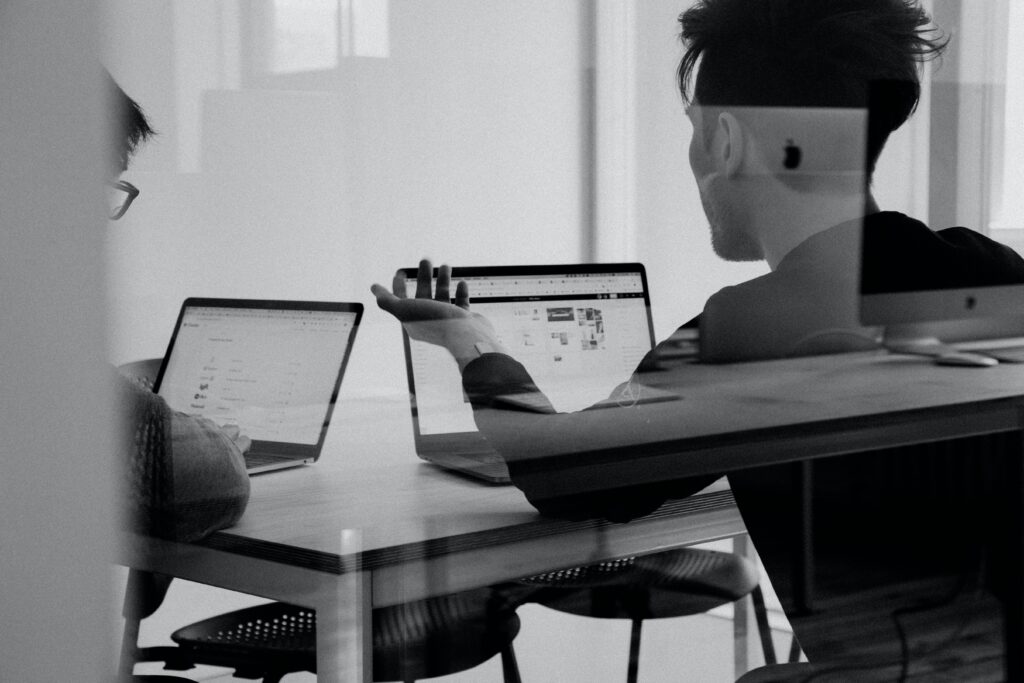 Web design leads refer to individuals or organizations that are interested in acquiring web design services, including b2b lead generation. Agencies need to generate leads to expand and thrive in the competitive market. Therefore, it's imperative to put effective lead generation strategies into play. These strategies encompass a wide range of techniques, including:
Creating high-value lead magnets

Utilizing Facebook Lead Ads

Implementing local SEO strategies

Networking within the industry
All of these strategies involve close collaboration between sales and marketing teams.
Lead nurturing, the process of engaging with prospective clients and providing them with pertinent information to progress them further along the sales funnel, is a critical aspect of lead generation campaigns. Developing trust and laying a solid foundation for enduring agency-client relationships can aid in transforming leads into loyal customers through effective lead nurturing. This, in turn, contributes to the continuous growth and success of your lead generation agency, particularly in the context of a well-executed lead generation campaign that employs lead generation techniques, such as those in the web design industry that utilize a lead generation form.
Creating High-Value Lead Magnets for Web Design Services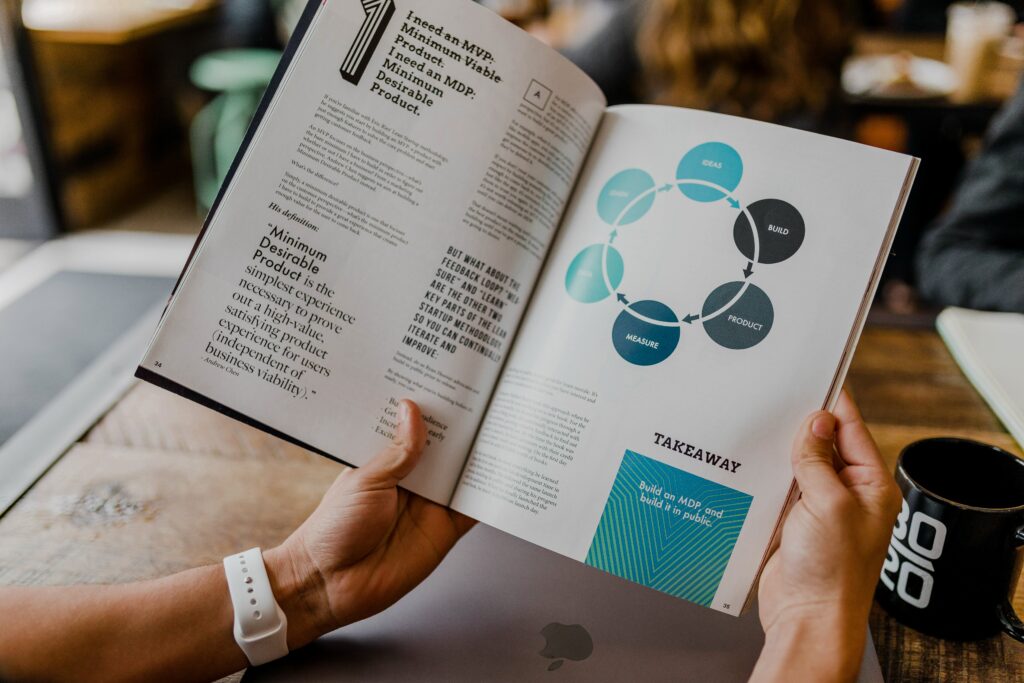 Offering high-value lead magnets can be a highly effective way to draw in potential clients by providing them with valuable resources in exchange for their contact information. Some examples of lead magnets include:
Checklists

Cheat sheets

Templates

Ebooks

Whitepapers
These assets play a significant role in content marketing strategies for generating leads and can help your business stand out from the competition.
Checklist Ideas
Checklists can be an invaluable resource for clients, as they provide a comprehensive overview of essential web design elements, best practices, and common mistakes to be avoided, ultimately helping in generating more leads for your web design business. Some key best practices in web design that can form the basis of a checklist include:
Establishing success metrics

Carrying out user research

Creating a site that solves customer problems

Crafting insightful navigation

Ensuring responsivity and accessibility
Providing checklists that encompass vital aspects of web design showcases your agency's expertise and dedication to client success. This, in turn, can attract potential clients looking for a trustworthy and knowledgeable partner to assist them with their web design needs.
Cheat Sheet Concepts
Cheat sheets are another excellent resource for attracting potential clients, as they provide concise and useful tips, shortcuts, and reference guides related to web design. These can include topics such as:
HTML

CSS

JavaScript

Design principles

Color codes
These cheat sheets are aimed at streamlining the web design process and enhancing productivity.
To create an engaging and useful cheat sheet for potential web design clients, consider utilizing the following techniques:
Chunking information

Incorporating visuals

Providing practical examples

Organizing content

Including actionable tips

Making it interactive

Customizing for the target audience

Keeping it concise

Providing additional resources

Updating regularly
Providing cheat sheets tailored to your target audience's needs helps display your expertise, offer valuable insights, and attract potential leads for your web design business.
Utilizing Facebook Lead Ads for Web Design Lead Generation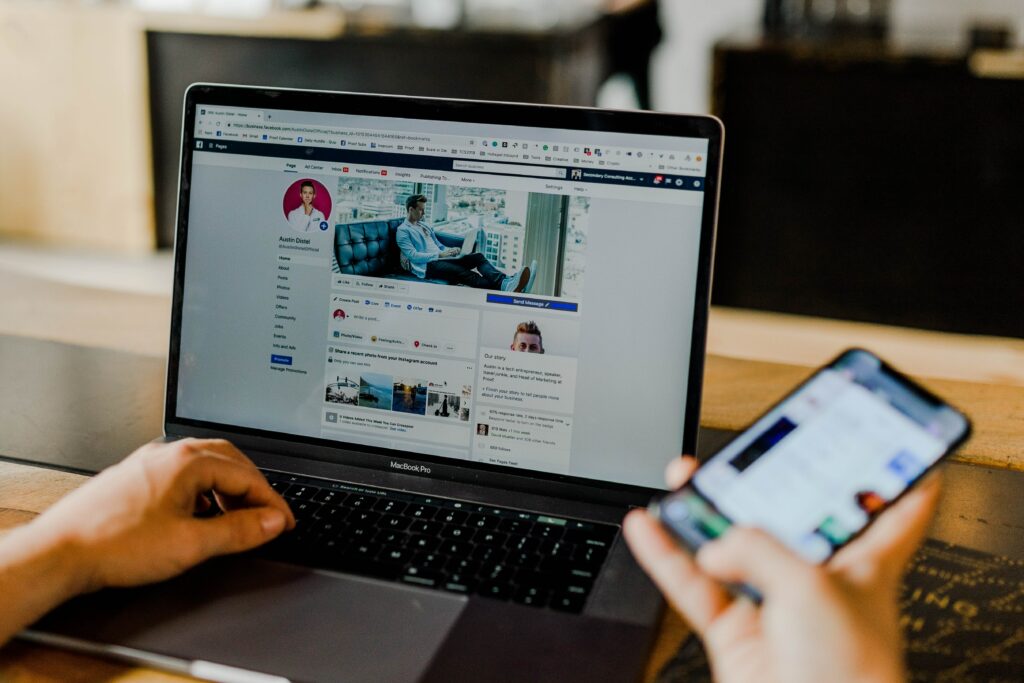 Facebook Lead Ads are a mobile-focused way of advertising. They allow users to directly submit their lead details without having to leave the platform and get redirected elsewhere. This feature allows for a seamless user experience, increasing the likelihood of capturing high-quality leads. Facebook Lead Ads can be used to validate the topic and messaging of a free checklist or cheat sheet, enabling you to reach out to specific audiences and accumulate leads directly from the platform., making it an efficient lead generation strategy.
In addition to using Facebook Lead Ads for promoting your lead magnets, you can also leverage other features of the platform, such as retargeting and creating screening questions in Facebook groups, to engage with potential leads and uncover new opportunities for lead generation. Pooling these tactics together can optimize your Facebook advertising efforts, thus generating more leads for your web design agency.
Local SEO Strategies for Attracting Web Design Clients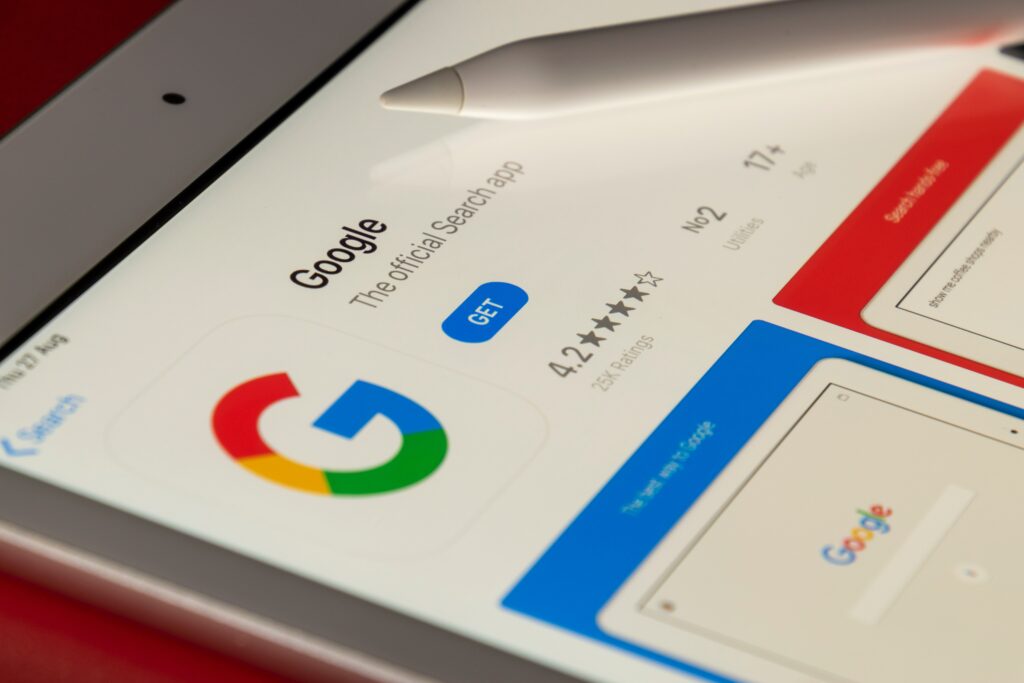 Local SEO is a digital agency lead generation strategy that focuses on local clients and is advantageous for small agencies. By optimizing your online presence for local search, you can attract web design clients in your area, reinforcing the credibility of your business and providing a higher return on investment. Some best practices for local SEO include search engine optimization techniques such as:
Optimizing for Google My Business

Engaging on social media

Conducting competitive SEO analysis

Attending speaking events and meetups

Keeping your information up to date
Implementing these local SEO strategies allows you to efficiently reach out to clients in your area actively seeking web design services. This targeted approach not only helps you generate qualified leads but also allows you to optimize your marketing efforts and resources, ensuring that your agency continues to grow and thrive in the competitive landscape.
Networking and Building Relationships in the Industry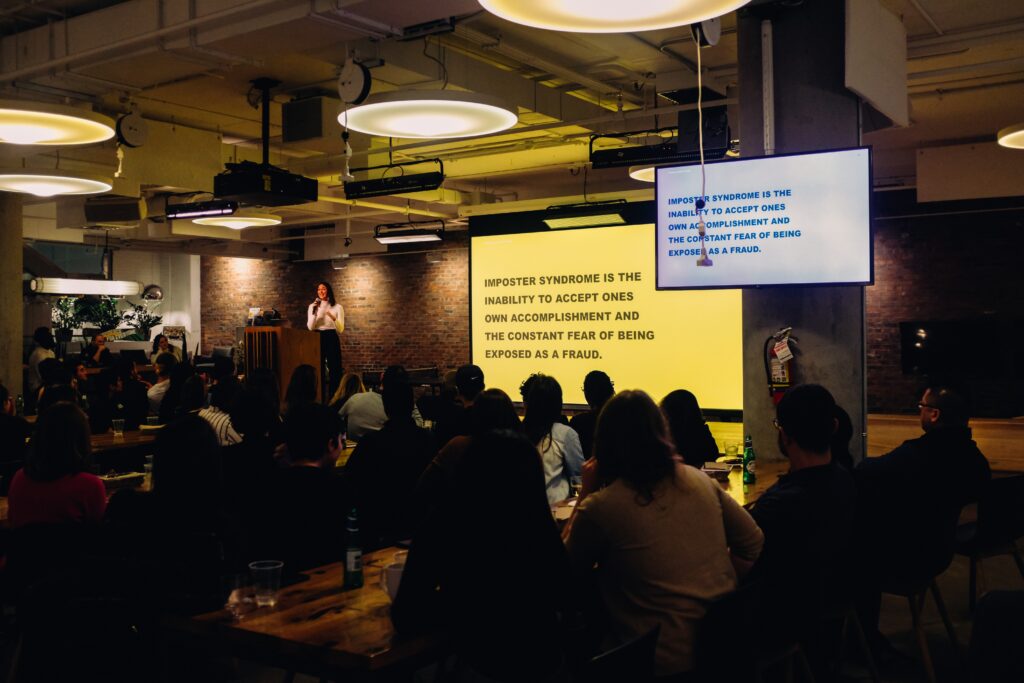 Establishing connections within the industry can result in referrals, collaborations, and heightened awareness of your web design agency. Networking and building relationships with industry professionals can lead to increased visibility and credibility for your agency, ultimately generating more leads and opportunities for growth.
One effective strategy for obtaining leads indirectly is utilizing referrals; by fostering strong relationships with other professionals in the industry, you can tap into their network of potential clients.
Attending industry events and trade shows is another effective way to generate leads through networking. By participating in these events, you can showcase your expertise, connect with potential clients and partners, and stay up-to-date with the latest trends and developments in the web design industry.
Additionally, becoming a member of a local chamber of commerce can provide increased credibility and visibility for your marketing agency. Taking advantage of these networking opportunities can enhance your agency's reputation and draw in more web design clients, as well as attract the attention of other marketing agencies.
Email Marketing Campaigns for Web Design Lead Nurturing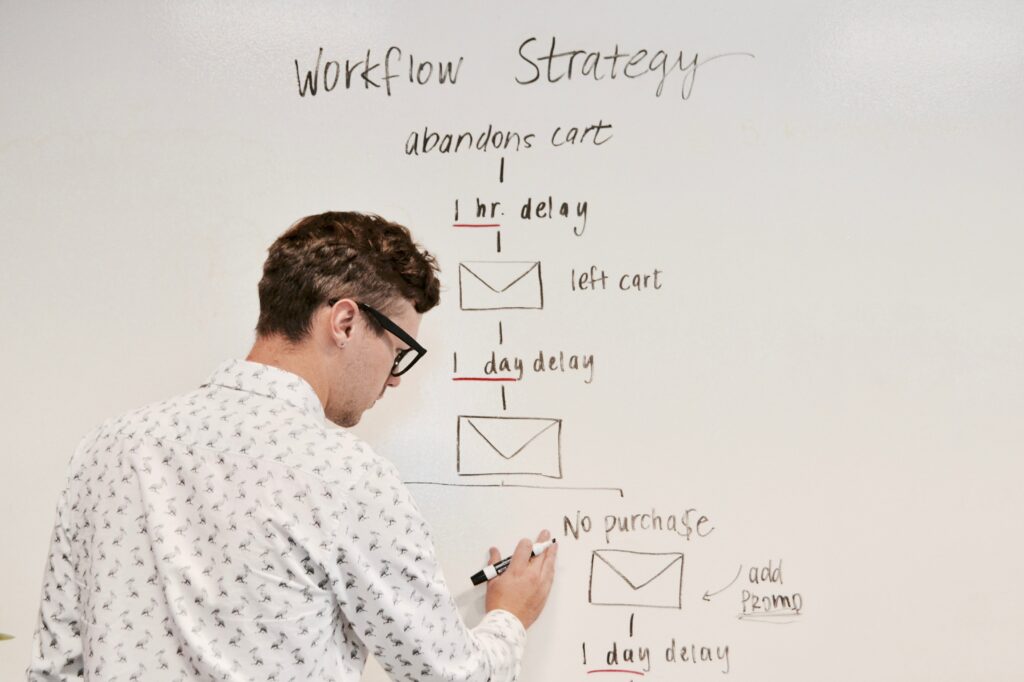 Email marketing is a cost-effective approach for digital agency lead generation, with an estimated return of $44 for every $1 invested. By nurturing web design leads through lead generation marketing campaigns, you can provide valuable content, showcase your expertise, and maintain regular communication with potential clients. A successful lead generation email should comprise a captivating yet succinct body, an alluring subject line, and an effective call-to-action (CTA) button. Partnering with a digital marketing agency can further enhance your agency lead generation efforts.
Utilizing CRM software can help you manage leads, segment them based on criteria such as industry, location, and behavior, and track metrics like open rates, click-through rates, and conversion rates for the purpose of optimizing campaigns and lead generation efforts. Implementing a well-structured email marketing strategy and leveraging CRM tools allows for effective nurturing of web design leads and fostering of long-term relationships with potential clients by providing personalized solutions.
Leveraging Social Media Platforms for Web Design Lead Generation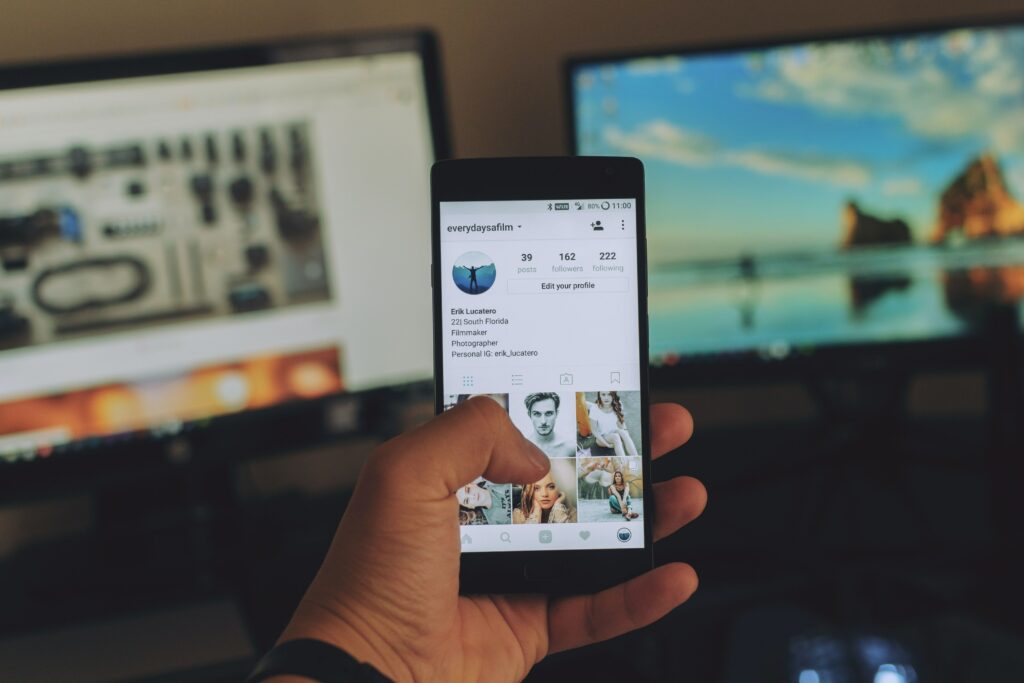 Social media platforms, such as LinkedIn, Twitter, and Instagram, offer immense potential for web design lead generation. By sharing engaging content, connecting with industry professionals, and participating in relevant discussions, you can capture the attention of potential clients and generate leads for your agency. LinkedIn, in particular, is a powerful platform for B2B marketing, with tools like LinkedIn Lead Gen Forms designed to help generate high-quality leads.
In addition to leveraging LinkedIn, you can also utilize Twitter and Instagram to share valuable insights and showcase your agency's expertise. By actively engaging in conversations, posting regular content, and building relationships with industry influencers, you can establish a strong organic social media presence that attracts potential clients and generates qualified leads for your web design business.
Implementing Pay-Per-Click (PPC) Advertising for Web Design Services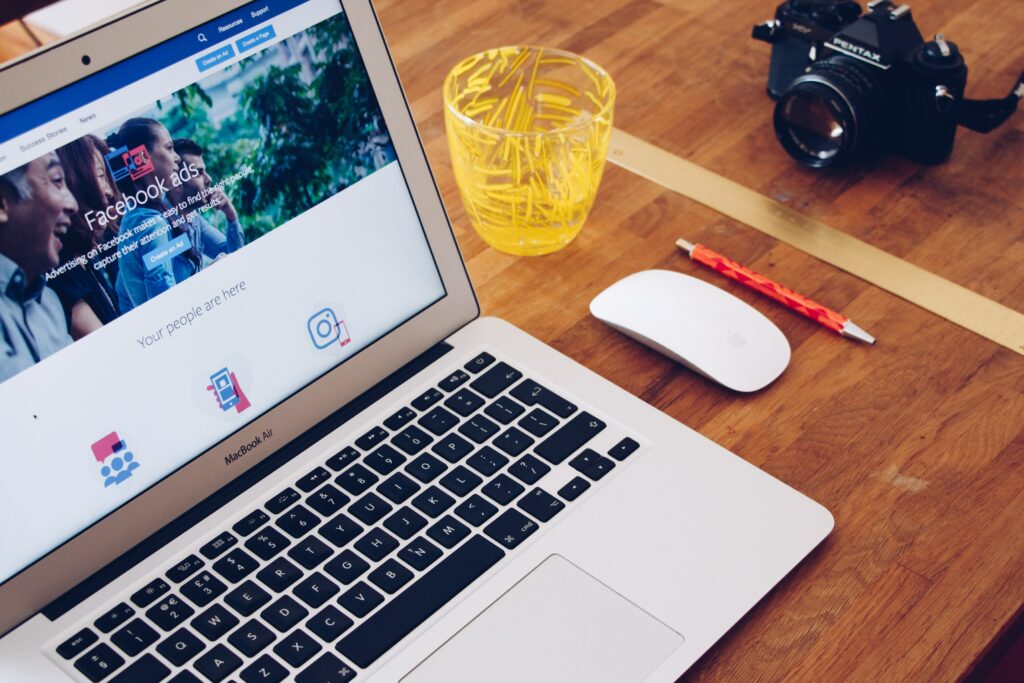 Pay-per-click (PPC) advertising is a digital marketing strategy that involves paying search engines to display ads to new prospects, allowing you to target specific audiences based on their search history and demographic data. Implementing PPC advertising for web design services allows you to connect with new prospects, focus on high-converting keywords, and refine ad copy and landing pages. Platforms like Facebook, LinkedIn, Google, and TikTok can be utilized for PPC lead generation ads.
Having a planned strategy for PPC ads is essential, as each click incurs a cost. By carefully selecting keywords, optimizing ad copy, and monitoring performance metrics, you can ensure that your PPC advertising efforts are cost-effective and generate a high return on investment for your agency. Combining search ads and display ads can further enhance your lead generation capabilities, driving more qualified leads and potential clients to your web design services.
Offering Free Consultations or Web Design Audits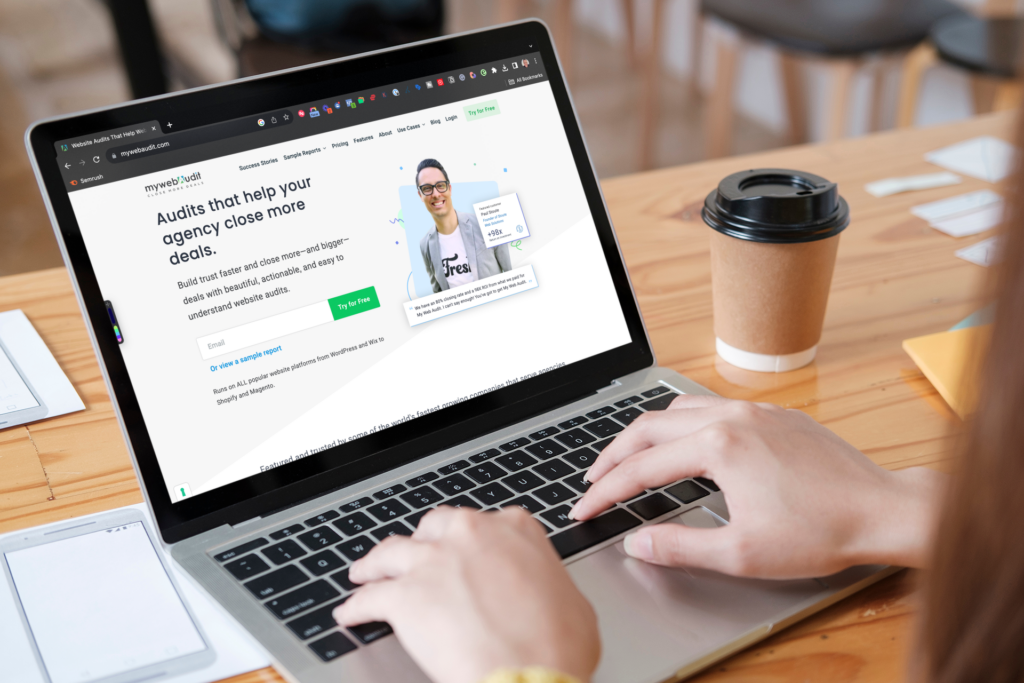 Providing free consultations or web design audits is an excellent way to attract potential clients by demonstrating your expertise and offering personalized solutions to their specific needs. Identifying and solving issues or challenges with the client's website during the consultation or audit allows you to exhibit your problem-solving skills and build trust with potential clients.
Offering free consultations or audits adds value to the client's experience, showing that your agency is committed to helping clients succeed by offering valuable insights and recommendations. This approach not only helps you generate qualified leads but also establishes a strong foundation for a long-term client-agency relationship, ultimately contributing to the growth and success of your web design agency.
Tracking and Analyzing Web Design Lead Generation Efforts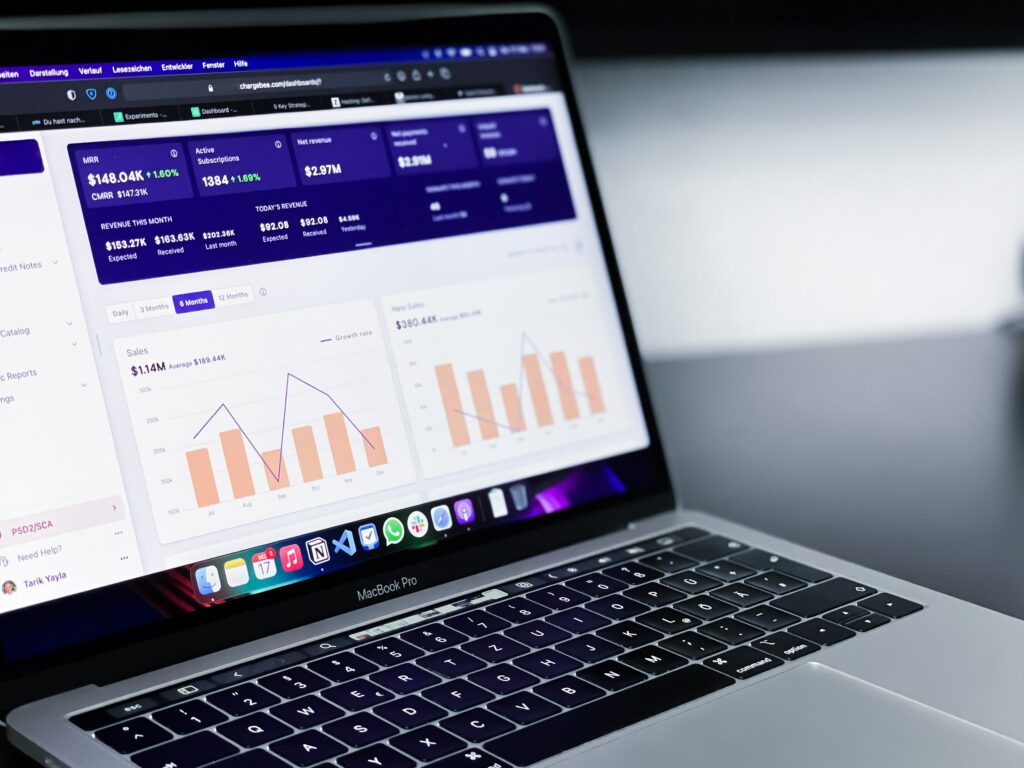 Tracking and analyzing your web design lead generation efforts is essential for identifying successful strategies, optimizing campaigns, and ensuring continuous growth for your agency. Monitoring key performance metrics like:
Click-through rate (CTR)

Conversion rate

Return on investment (ROI)

Cost per lead
provides valuable insights into the most effective channels and content for driving leads, allowing for strategy refinement.
Utilizing CRM software to manage leads and track performance metrics can help you optimize your lead generation efforts and maximize your return on investment. By regularly reviewing your lead generation data and making data-driven decisions, you can continuously improve your agency's lead generation efforts, attract more high-quality leads, and convert leads into long-term growth and success.
Summary
In conclusion, generating web design leads is crucial for the growth and success of your agency. By implementing a variety of proven strategies, such as creating high-value lead magnets, leveraging social media platforms, utilizing local SEO, and offering free consultations or audits, you can effectively attract potential clients, showcase your expertise, and build lasting relationships.
By continuously tracking and analyzing your lead generation efforts, you can identify successful strategies, optimize your campaigns, and ensure the continuous growth and success of your web design agency. With these powerful strategies in your arsenal, you'll be well-equipped to thrive in the competitive landscape of web design services in 2023 and beyond.
Please note: this page may contain affiliate links and Agency Mavericks may earn commission if you buy any products from our affiliate links.
Frequently Asked Questions
Where can I find leads for web design?
Based on the provided text, there is only one paragraph. Here is the split: Paragraph 1: "` Find web design leads by utilizing social media, online listings, lead generation software, SEO audits, and PPC ads. You can also leverage professional freelancer profiles and platforms like UpWork to connect with clients.
How do you generate web design leads?
To generate web design leads, leverage your existing connections and network, create content marketing campaigns, reach out to partners, use social media, and consider testing paid advertising. Additionally, optimize your website for sales and ask for referrals from clients you've already served.
What are web leads?
Web leads are generated when a potential customer fills out a web form requesting to be contacted, providing information such as name and contact details. These leads can then be used by businesses to further connect with and potentially convert the lead into a customer.
How much does a lead generating website cost?
A lead generating website can cost between $35,000 and $125,000 depending on your lead generation strategies, marketing budget, and industry. B2B companies can expect to pay between $2500 and $12,000 per month, with cost per lead and cost per appointment ranging from $150 to $250 and $200 respectively.
What are some effective lead generation strategies for web design agencies?
For effective lead generation, web design agencies should employ strategies such as creating lead magnets, leveraging social media, utilizing local SEO, offering free consultations, and tracking analytics.