After a brief hiatus, Troy and Simon are ready to get back to it with this week's episode of Silence Is Golden. Watch the video or catch the highlight reel below to:
Find out what went down in Santa Monica,
Learn why people can't stop talking about Go Wide, Go Deep,
And claim your free training and proposal template.
Watch the Video
An Important Lesson About Fear from Santa Monica
There was a lot of good stuff that came out of Agency Mavericks's trip to Santa Monica. A week of masterminding with Mavericks and a full-day of sessions and guest speakers for the public led to some amazing conversations.
At the 2:00-minute mark, catch a quick montage of the week's events.
[P.S. There's an epic post coming out soon with all the details of went down in Santa Monica. Stay tuned!]
Now, besides Simon mastering his baseball pitching skills and Troy Dean becoming the unofficial ambassador for Starbucks cups…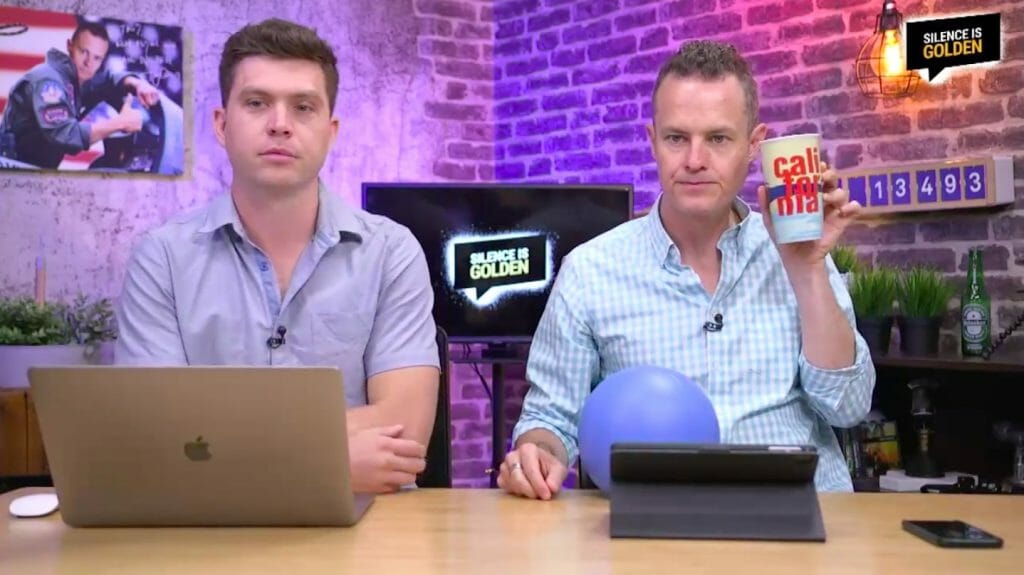 There was an important lesson the guys wanted to revisit from Agency Mavericks Live. And it has to do with an all-too-common fear that many WordPress consultants face.
At 5:04, they break down the fear into three thoughts:
Is it possible to start my own business?
Is anyone even going to be willing to pay me to build websites?
If they are, will they pay me enough so that I can sustain this business full-time?
Because WordPress is free and its many integrations are super affordable, many new consultants get stuck on the idea that:
"I can't charge $5,000 for a website! It only cost $150 to build and hasn't taken that long either."
And $5,000 is a drop in the bucket!
But you've been there, right? You equate the time and resources put into a website with what it should cost, instead of focusing on the overall value of it. So, of course, you're going to be fearful of the sustainability of your business model. You're not charging enough!
The Golden
Nugget
One of the ways you can get past this fear is by adopting better business techniques that increase the value of what you do. In so doing, you won't have that feeling of impostor syndrome anymore. You will be the WordPress expert who deserves to be paid $25,000 (and more) for every website you build.
This is why WordPress consultants love the Go Wide Go Deep method.
What Is Go Wide Go Deep?
Have you ever thought about what the quality of your conversations with clients does to your bottom line? Probably not. But the Go Wide Go Deep method will teach you the value in this.
At the 9:38 mark, Simon and Troy dig into this technique that teaches WordPress consultants to have better quality conversations with clients.
Much of this boils down to the kinds of questions you're prepared to ask them.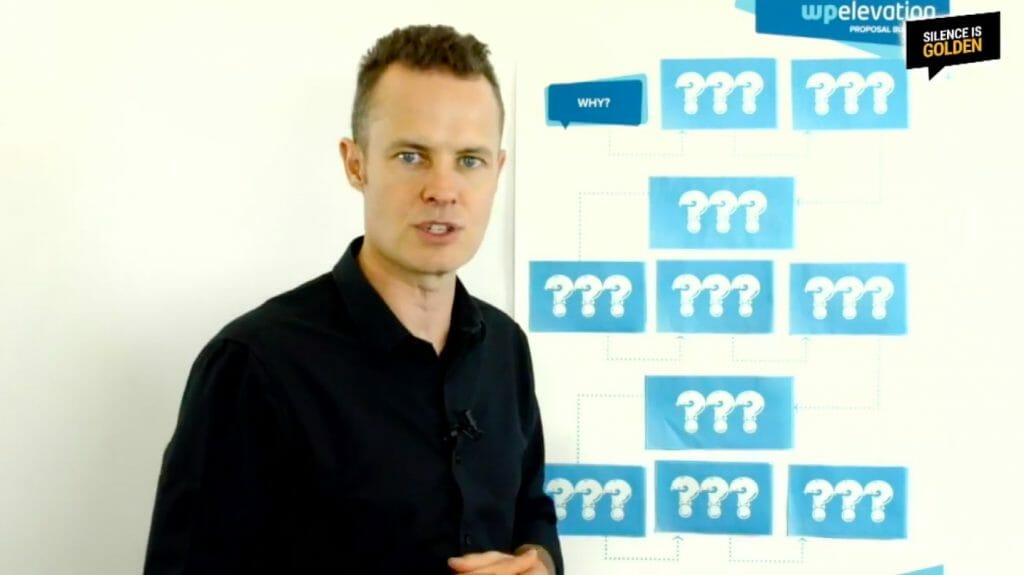 You need to change the course of the conversation from one revolving around the technology you use to build a website to one revolving around building solutions for the client.
If you're intrigued, well, the guys aren't going to say any more about it here.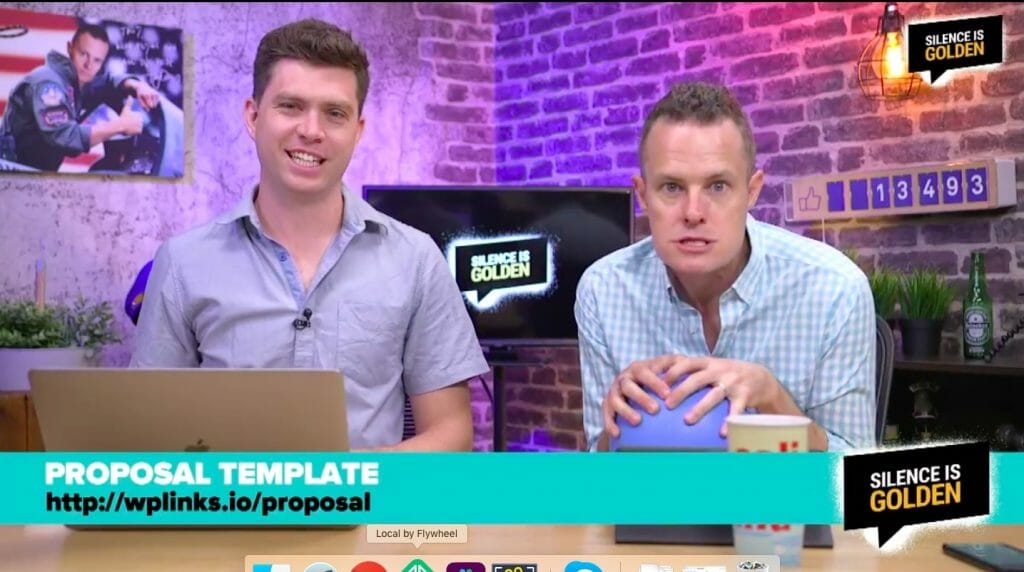 Instead, you should sign up for this 3-part training which includes a free proposal template.
Jasmine Andrews Productises Go Wide Go Deep
While Troy and Simon kept from revealing too much about the Go Wide Go Deep method, Jasmine Andrews did not.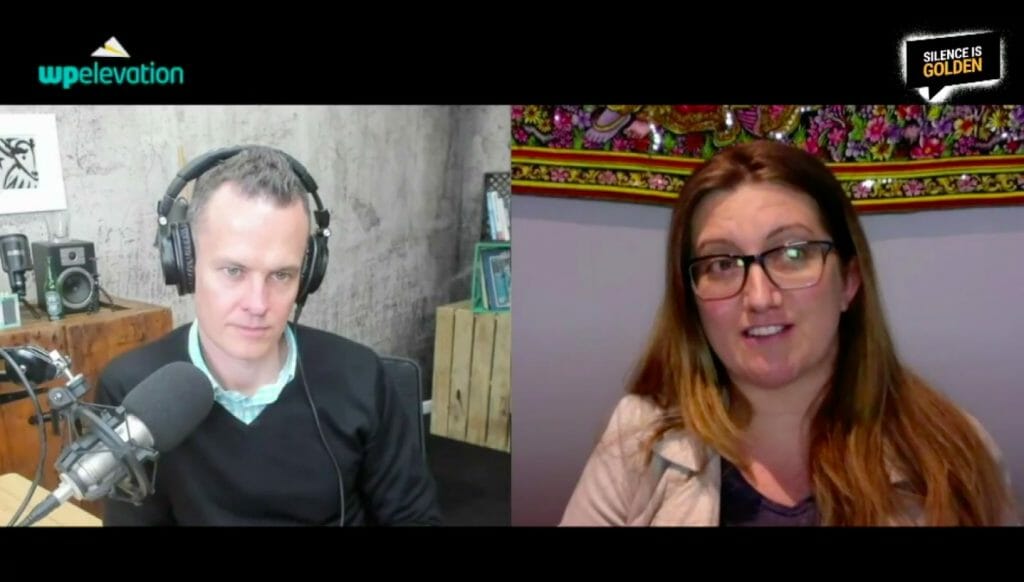 At 13:30, you'll see a snippet from Episode #180 of the Agency Mavericks podcast in which Jasmine Andrews talks about her experience with the Blueprint.
Not only that, she tells us how she found her niche in paid discovery sessions and was able to productise it. Thanks to the Go Wide Go Deep method, she has more productive and effective conversations with clients and has grown her business to one that generates multiple six-figures a year.
Tool of
the Week
When we talk about Go Wide Go Deep, what we're really talking about is conversations. But, let's face it, it's not always easy to focus on the conversation with clients when we're busy taking notes.
Rev
At the 17:30-minute mark, Troy reveals the tool he uses to improve the quality of conversations he has with clients even more.
Rev is an on-demand service that transcribes your recordings to text. This way, you can stop missing important details from the conversation and spend more time asking important questions.
Let's Get
Unstuck
Two questions came in recently that were highly relevant to this episode's conversation about, well, conversation.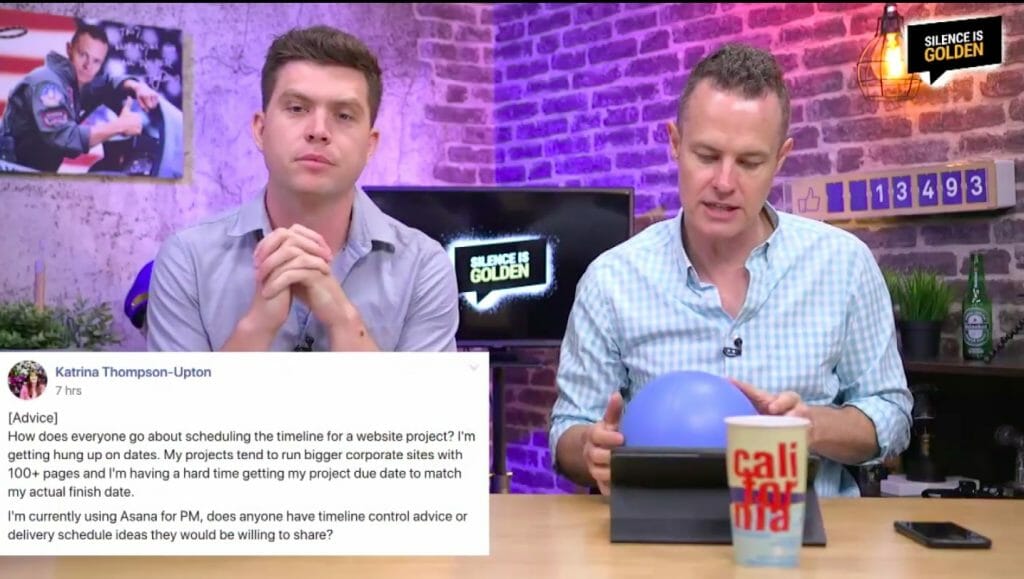 Their advice? You've got to manage client expectations right from the get-go. Or as Simon's metaphor goes:
Don't let clients move into the house before you've finished building it.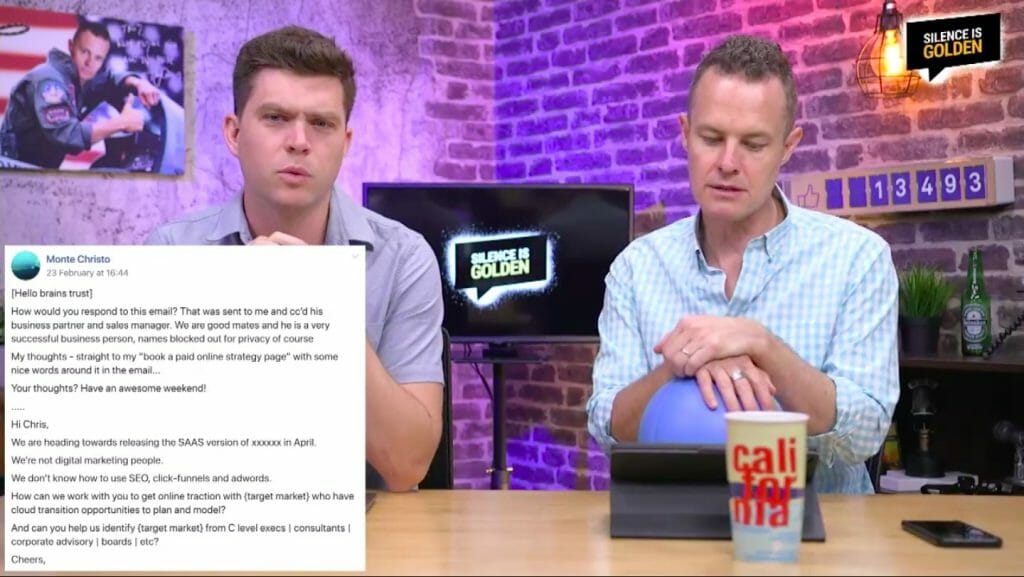 In response to this, Troy and Simon return to the Go Wide Go Deep method and paid discovery sessions. In sum:
Stop letting prospects walk away with your ideas for free. Get paid for your time and awesome insights into what they should do with their website and marketing.
Wrap
Up
If all this talk about more effectively talking to your clients has you intrigued, be sure to sign up for the free training. Not only will Troy reveal the whole Go Wide Go Deep method, but you'll get a super handy proposal template you can use to ensure you've set the right expectations from the start.
Don't forget! Join the FREE Digital Mavericks Facebook Group to see exclusive live videos, frameworks and guides on how to scale your digital business. It's time to step up and become a Digital Maverick! Request to join here.
Also, be sure to get on a workshop and take your business to the next level. In this free workshop, you'll learn how to start attracting better clients, avoid scope creep and add a steady stream of recurring revenue to your business. Get Instant Access here.