How do you get your current clients who are paying you nothing, to start paying you something to maintain and care for their website?
In full honesty, I figured this all out through frustration.
I was tired of not having control of my time and constantly having to ask "which clients am I working with this month?"
I wanted to know who "my clients" really were; who valued my services enough to keep me as their webmaster on a monthly basis.
Many people think that their clients won't pay, so they don't reach out. Through coaching other website consultants, I've found that, in fact, it's your current clients that know you, trust you and value your work. The majority of your existing clients are more willing to pay for a service you provide over a new client you have no track record with.
In this post, you'll discover the step-by-step process to migrating your current clients to recurring revenue (and recurring value for them).
So, how do we do transition current clients into recurring revenue? With 9 Simple Steps!
There are 9 simple steps I outline below that make up a workflow to transitioning past clients. It's a simple step-by-step process that you can apply to any monthly recurring service: website care plans, monthly social media services, SEO services, IT services, you name it.
1.CREATE A SALES PAGE
This might seem obvious, but you have to put your offer in front of people in order for them to buy it. Establish your monthly recurring revenue service with an online sales page. Here's an example sales page for website care plans you can model (try to avoid the temptation to rip it off completely).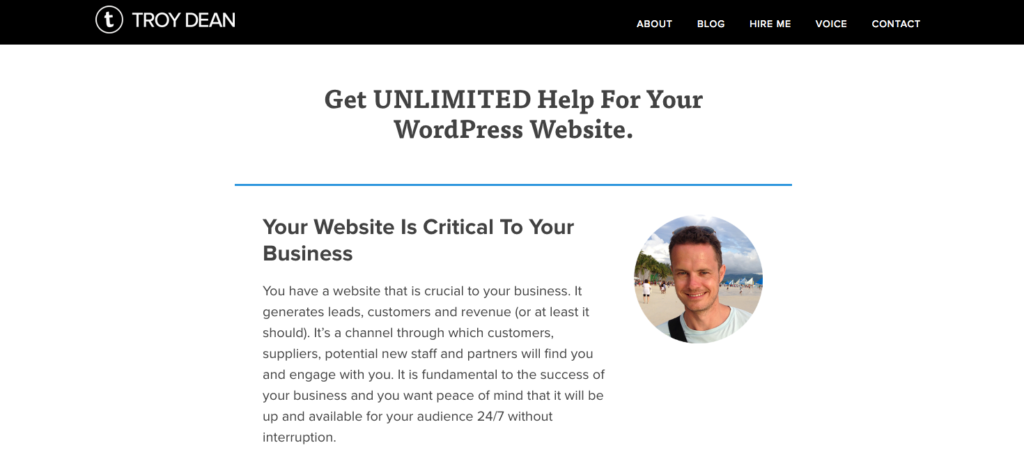 2. SETUP YOUR CHECKOUT
Get your checkout ducks in a row. I recommend WooCommerce Subscriptions and Stripe for providing subscription products that charge the client automatically every month. This reduces your admin overhead and prevents any awkward debt collection phone calls.
3. WRITE A BLOG POST
Write a blog post to establish a reason for this change in your business model. Maybe it's a business anniversary, you've expanded your team, there's been an uptick in new security threats, you've secured some shiny new tools or Google has updated their algorithm (this is a particularly good reason). Here's an example blog post to make the case for periodic website maintenance to inspire you to create your own.
4. DRAFT AN EMAIL
Draft an email to your past and current clients about the new service with a link to your "reason for the change" blog post. Make sure there is a clear call to action about the step you want them to take (i.e. reply back, schedule a call, click link to purchase).
In fact, if you show us some love on social, you can download our example template to use right now.
Download an example email you can use here (again please avoid the temptation to use it word for word).
5. SEND FROM AN EMAIL MARKETING SYSTEM
Make sure you are sending from a service that allows you to track the opens and clicks of the email. I recommend sending from MailChimp and using the merge tag to insert their name at the top of the email, i.e."Hi Bob,". These tools give you data on who opens and expresses interest in your new service.

6.ANALYZE
Data is no good on its own. It must drive action, so review tracking statistics for those who opened the email and who clicked on the link. Segment out that group for the next step.

7. SEND PERSONAL FOLLOW UPS
Follow up in a personal email to those that opened and clicked on the link in the initial email, as this action shows they are interested. For increased conversions, we recommend including an invitation to schedule a call to discuss.
Power Tip: Use Calendly to take the time inefficiencies out of scheduling calls. It's awesome.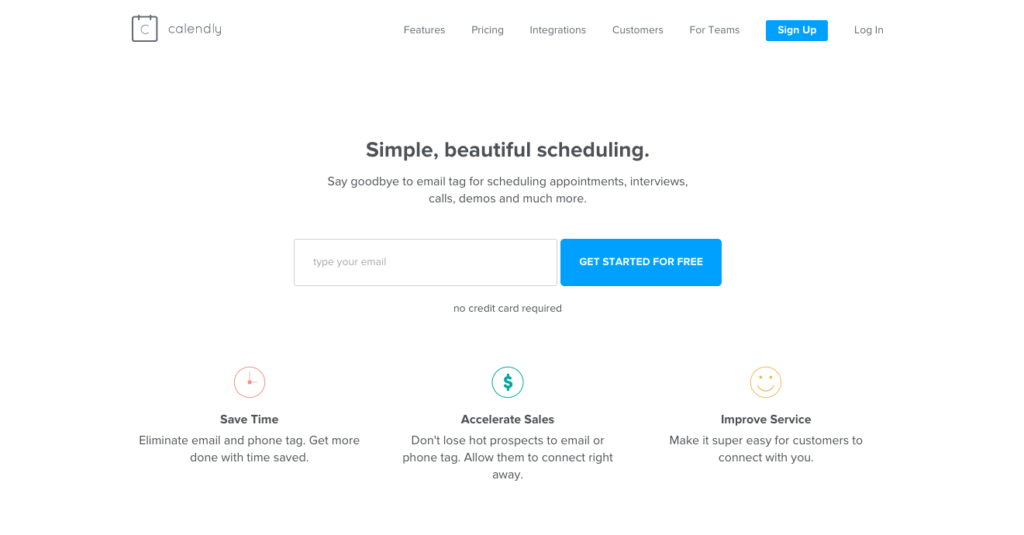 8. CLOSE THE SALE
Close the sale on a call with the interested clients. This works great for a small client list. If you are emailing out to over 100 emails, consider not closing the sale on a call, but instead with a closer email after they've replied back to the personal email and indicated that they are indeed interested.
9. RE-MARKET
Re-market to the remaining list of clients who you have yet to hear from with a deadline for your new service offer (then go back and follow Step 6-8)
A Few Power Tips for Successful Transitions
To make this a successful transition, just remember the following tips in your outreach:
Never push a client.
This is a monthly recurring payment and they need to be comfortable. A lot of it is timing, so be available when they return needing the service.
Offer a "cancel anytime" policy.
Be quick to approve a cancellation of the service, but follow up with a phone call to gauge if there is anything you can do to address their concerns. Make clear to them what exactly they are stopping by cancelling so they are aware as they might rescind their cancellation.
Don't adjust your service on a case-by-case basis.
Feel confident in what you are offering and stick to your guns. Most clients will understand this is the way you work and will be respectful of that. Clients who ask for discounts, or special additions and subtractions to your recurring service may be more trouble in the end.
Seize The Opportunity
Simple, right? Get started on the steps above by first building out your sales page. Take your time to really secure what it is you are offering and feel confident in your value. I want to hear your successes in the comments below!
Now that you know how to transition your current clients into recurring revenue, check out this epic blog post about selling WordPress maintenance plans to brand new clients.
Next Level
If you'd like help implementing this in your business and are a current Agency Mavericks, contact Kristina through our members' site for one-on-one coaching.
If you are not a current member but would like a dedicated Skype session to push you through setting this up in your business, refer to Kristina's website for more details.