How to Become a Web Designer
Where Did I Start My Career in Web Design?
These days, I'm a User Experience (UX) Consultant and UI Designer at my company for one, Get With The Brand.
How did I get here? Well… here goes… 
In the absence of anything better to do, I went to college after school, where I completed a Diploma of Popular Music and not long after that, I joined a 7-piece soul band and spent the next 13 years making a living making music. I had a ball.
I started dabbling with Adobe Creative Suite when I got my first Mac circa 2005. (Aged 28). I made posters for the band and promoted us with a very dodgy home-spun website. It was love at first keystroke.
When I emigrated to Australia in 2009, I was lucky to be given a job selling shoes online – my dream job it seems. I grew sales from 2 pairs a week, to 70 pairs a week, and loved every minute. I did a Diploma in Marketing and learnt about conversion optimisation. But I would get so frustrated with the website when it couldn't do what I needed. So this was when I started to learn a bit of html/css.
Eventually, I changed jobs and started working in a College marketing department, where I used the tools they provided to entice new students and increase conversion rates.
Why am I telling you this? 
Because it's life experience. I didn't just leave school and decide to be a web designer. In actual fact, we only had one computer in the entire school when I left – the internet wasn't even a thing (gulp). I didn't know what I wanted to be when I grew up. By the end of this article, you'll see why this is relevant.
Where To Start Learning Web Design?
There are so many resources available these days if you're wanting to learn web design online. But amongst all the noise, my journey started with simply with a book. I then moved to Treehouse pretty quickly and was amazed in an instant – an opportunity to learn when it suited me, meaning I could study around my job. I started working my way through the basics and followed the Web Design and Web Development 'tracks'.
Treehouse was great, but my biggest frustration was having no-one to ask when something went wrong. I eventually signed up for the Treehouse Tech Degree, because this came with access to tutors via Skype. Mind. Blown. On a near-daily basis. So much to learn!
What Do You Learn in a Web Design Degree?
I signed up for the Bachelors of Web Design & Production because of a Facebook ad.
True story – Facebook advertising works kids! I wasn't even contemplating full-time study at that point.
I enrolled and I was excited! It would take a long time but it was 100% online and I could fit it in around work (haha – silly me). I was going to learn how to design and develop websites properly and get the degree I never finished the first time around. I absolutely love the web, and figured if I was to be qualified for something – this was it!
Turns out, the degree was a culmination of sparkly new web-focussed units, combined with not-so-new graphic design units. As a mature student with experience in the game, I didn't see the point in spending $800 a pop to learn how to use Photoshop, InDesign or Illustrator. I was already familiar with all of these.
After much back and forth, and 3 solid days creating a visual masterpiece showcasing my design and branding work, I applied for RPL (Recognised Prior Learning) and was credited with some basic units from the degree. Phew. Time and money saved. Still a lot of study to do but every bit helps.
In my opinion (because that's what you're reading here), the issue with the other graphics-based units, was that the tutors were clearly not used to:
dealing with mature students who work full-time; or 

delivering anything online
This was a major disappointment (um, WEB degree course) and a very expensive box-ticking exercise. Watch out for this if you're thinking about an online degree with a 'traditional' university. You're not exempt from being taught the stuff you already know, which is incredibly frustrating, time-consuming and expensive. 
Your street smarts count for nothing without the painful (also time-consuming) process of being granted RPL.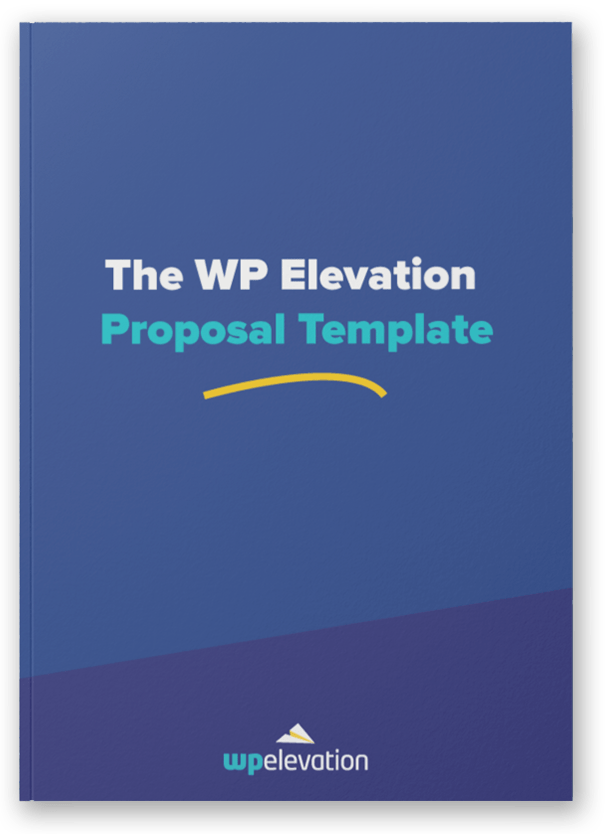 Download Your Free Proposal Template
Start winning better projects with bigger budgets now.
Units Required to Gain a Bachelor of Web Design & Production
Let's move onto exploring the modules you'd be covering in this type of course (including some slightly cringe-worthy examples of my early work!)…
Intro to Graphic Design Practice
Summary: Learn how to use photoshop etc
Networked Media Production
Summary: Learn how to create a blog
Foundations of Research & Creative Enquiry
Summary: Thinking about design
Graphic Design Thinking & Research
Summary: Thinking and researching your designs
Web Design & Production
Summary: Learn basic html/css. Build a simple site
Digital Media Literacy
Summary: What is digital media
Responsive Web Design
Summary: Build a responsive website
User Interface and Experience
Summary: Learn how to ask questions and design mock-ups
Publication Design
Summary: Design a book cover and innards. (Chosen from over 70 submissions to be published!)
Introduction to JS & Frameworks
Summary: Make a quiz, make an interactive cup of tea
3D Animation
Summary: Learn how to use Blender
New Web Contexts
Summary: Design an app and create a prototype
Cross-Media Production
Summary: Market a fictional obscure movie launch for no reason
Major Creative Project (6pt)
Summary: Build a big fancy website with a small team
Design for Dynamic Data
Summary: Make a simple app using an API
Infographics
Summary: Visualise Data Graphically
Identity Systems
Summary: Design a logo and write a lot about it
Plus 6 elective units:
For me, about half of this was useful. Really useful, insightful, challenging, (JS anyone?) and interesting. The rest was expensive, time-consuming fluff. I've included links to some of the works, so you can (hopefully) see how things improved over the three years it took me to complete the degree. I did learn some good stuff!
What you can't see is the hours and hours of self-learning that still had to go on, aside from the degree. It wasn't uncommon for the first 3 weeks lectures to be replaced by a huge amount of Lynda videos. If I had wanted to learn via Lynda, I'd have paid for a Lynda subscription and saved myself thousands of dollars. What I wanted was access to lecturers who could help me when I came unstuck. That wasn't always what I got. The helpful lecturers were the minority.
Now don't get me wrong, a small number of the lecturers were excellent, engaging and enthusiastic humans who loved to share and teach and show. The others were, in my opinion (there it goes again), clearly in it for the money, in the wrong job, or both. 
Also, note the lack of WordPress-related stuff in that list. I mean it's only powering about 35% of the internet, shouldn't I expect to learn about it? Where was the talk of conversion-optimisation? Where's the unit that talks about designing for web, and even more importantly accessibility?
Yes, you could use WordPress on a project if you wanted. Yes, I understand the importance of building sites from scratch before learning WordPress. But I felt a bit put-out that CMS's and frameworks didn't have their own unit. I mean, I doubt I'll ever make a 3D render using Blender again (and still for the life of me can't work out what this has to do with web design!). 
I'm 100% certain that that time (and money) could have been better spent on a skill that would help me build awesome online experiences.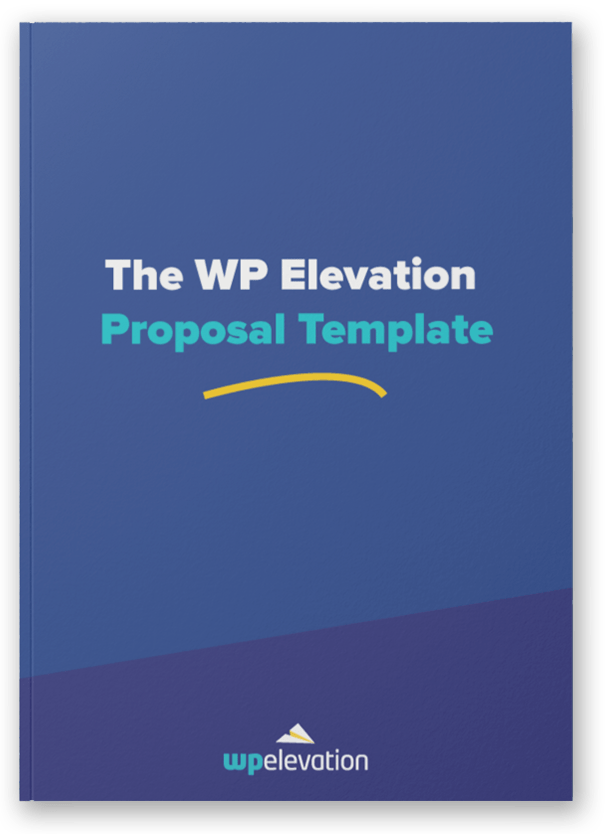 Download Your Free Proposal Template
Start winning better projects with bigger budgets now.
So What Did I Learn at University?
I learnt how to code from scratch (having previously only dabbled with WordPress).
I learnt how to be a better researcher.
I learnt how to write about my work.
I learnt some JS.
I learnt that JS is hard.
I learnt that I don't want to be a 3D animator.
I learnt how to juggle my studies with my freelance clients.
I learnt about airport signage (uh-huh).
I learnt about editing a book and designing a book cover – not sure why, but I did enjoy that.
I learnt to ask a lot of questions.
I learnt about Skype Wine (best enjoyed at the end of every semester with fellow mature students).
Should You Go to Uni to Learn How to Code?
So back to that question about whether you need a degree to be a web designer/developer. 
In short, absolutely not.
I'm glad I finished the degree, although at 40 I'm a little late to that particular party. It feels good to be finally 'qualified' in something and I'm confident that if I ever find myself looking to be hired, my degree might keep me off the 'no thanks' pile a little longer.
I wish the degree had less fluff and more practical web-based skills. 
I'm sure that any students who didn't work on side-projects and didn't study from other sources will struggle to be employed as web designers/developers after graduation. Industry-ready is a term a lot of universities throw around in the marketing department, but the sad fact is there is a massive disconnect between that and the education that's delivered.
If you're just finishing school/college and you're interested in design/development: For some, a Web Design degree would be a great way to get qualified in something that will help you work out which direction you want to move in.
If you're a mature student and have heaps of self-discipline: get yourself a Lynda subscription, sign up for Treehouse and/or Codecedemy and knock yourself out. You're only as good as your portfolio, so work on that and avoid all the writing about it.
Between my last 2 semesters, I signed up for WP Elevation. I'd been following Troy around the web for a couple of years, and already implemented some of his awesome tips in my growing freelance business. It was time to talk business.
The WP Elevation Blueprint is basically 'the missing university unit'. Within a week of signing up, I had rebranded my freelance business and set up my company.
6 weeks later I had 'graduated' and was meeting potential clients with a new found confidence. It didn't teach me how to code, it taught me how to do business. There was nothing in my Bachelors of Web Design & Production that taught me how to get a client and how to look after them.
Even if you want to graduate uni and work for someone else, the WP Elevation Blueprint will help you connect the dots in a way that will give you an advantage over your peers. I recommend it.
Soon after I attended my university graduation in Canberra (top of the class as you would expect at my age) and breathed a long sigh of relief that it was finally over.
If you're learning how to design or code and thinking about studying in the traditional sense, I hope this helped you decide. If you want to ask me questions about my experience you can find me on LinkedIn.
Go get 'em!
Sarah Jee | Get With The Brand
Note: Special thanks to Dr. Sam Hinton & Ben Butler of Canberra University, who are fighting the good fight for online students!