As a co-organizer of the recent Agency Mavericks Melbourne Mastermind, I was privy to some incredible sharing of business ideas from 20 inspiring entrepreneurs. If you've never been to a mastermind class before, I highly recommend you give it a try. The strategies and tight-knit networking that result from opening up to a group of like-minded people are undeniably a force to be reckoned with!
Here are some of the learnings, 'a-ha' moments and recommended resources that came out of our two day class – truly inspiring stuff!

What's the Class all About?
The Agency Mavericks / RockStar Empires Mastermind class is not for the faint-hearted. We bring together a group of motivated business owners for two days of intense business introspection. Each participant outlines their biggest current issue; it's then the whole group task to ask questions (go-wide and go-deep) then plan strategic solutions. Some absolute gold comes out of this process, and after two days, participants walk away with renewed vigor and fully implementable solutions.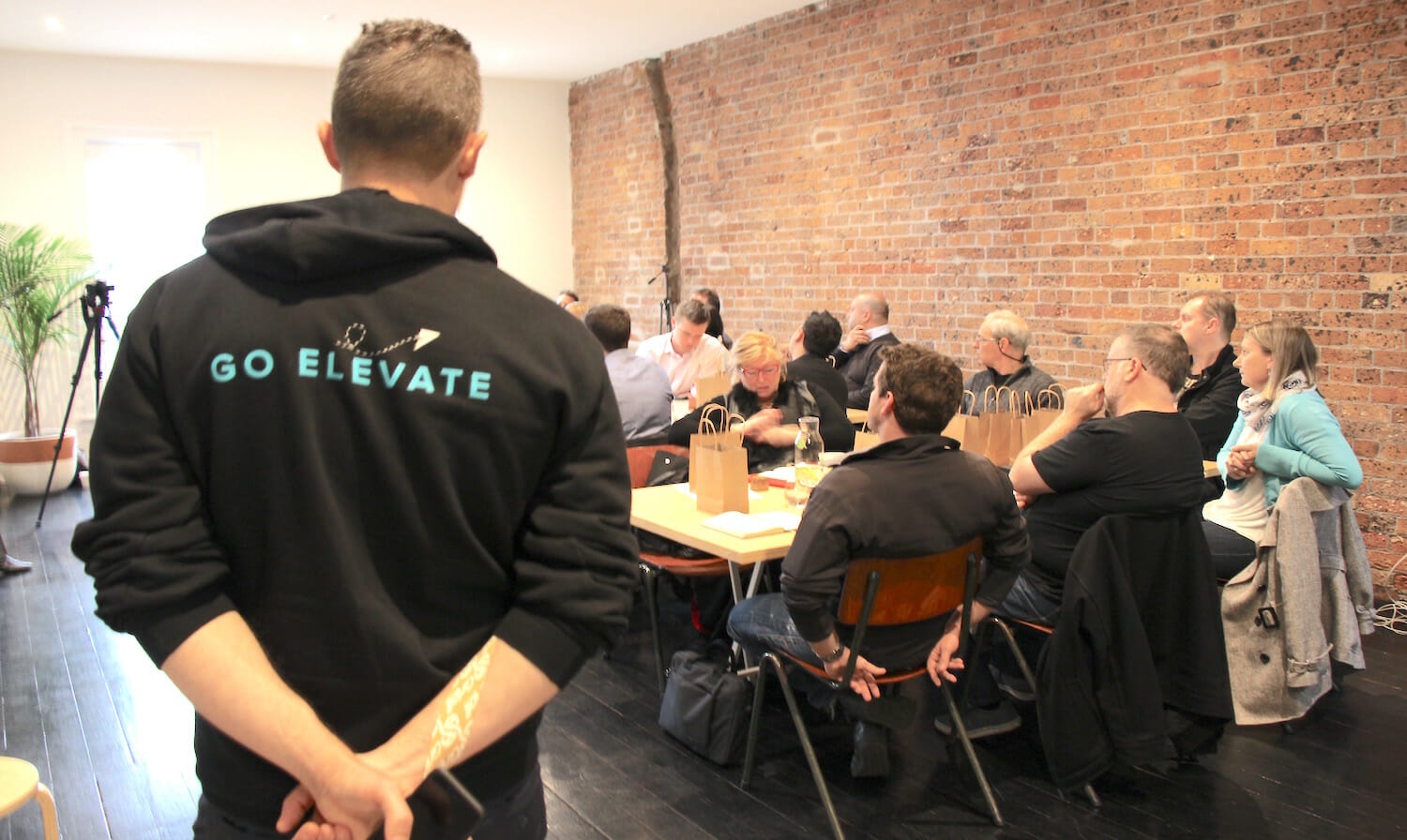 7 Key Learnings/Resources
Let's get stuck into some of the key points that came out of the two days.
1) Only Use Technology to Scale Your Business Once You've Proven Something Works
Troy was a big advocate of this one. The premise being that there's no point setting up a kick-ass digital marketing strategy (social media, pay per click advertising, sales funnels or even a website) unless you know that your idea is going to fly. So exactly how do you do that? Read on and see.
2) Survey Your Current Database About What They Want
You may think you have a winning idea for a product, but unless you confirm that people actually want that product, building it could be a total waste of time, effort and money. Unlike the movie, it's not a case of "build it and they will come".
Asking your audience is the perfect way to find out if your idea has a potential market. Email them or set up a Facebook poll. Offer a variety of possible answers. The results may confirm your idea or send you in a totally new direction. Either way, you have some valuable information to work with.
What if I don't have an audience to survey?
If you don't have an audience to survey, fear not, there are options:
Join a relevant Facebook group. Establish yourself as a helpful participant and once you've been in there for a while, ask the group if they'd mind helping you with a quick survey (a Facebook poll post or a link to a more in depth survey if needed).
You can buy survey responses from places like Survey Monkey.
(Sidenote – you can't be guaranteed that the participants will be an exact match with your market.)
Tip: Check out Running Lean by Ash Maurya for a systematic process for quickly vetting product ideas and raising your odds of success. We've used this method before and like it.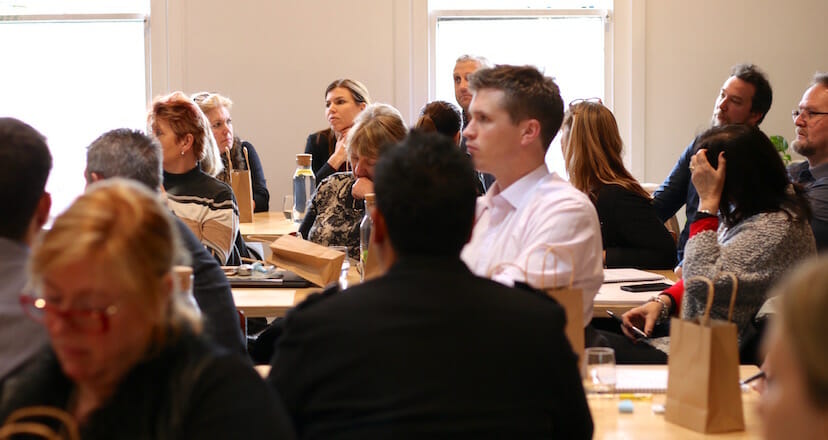 3. Build the Runway as You're Taking Off
This is all about setting up your Minimum Viable Product (MVP). Your first product/course/membership site doesn't have to be perfect. Agency Mavericks looks completely different now to when Troy first set it up.
Once you know what people want, don't spend crazy hours and money building the 'perfect solution.' It's never going to be perfect the first time around anyway. Put together a basic means of helping solve the problem/need. Just get it out there. Here's an example…
Idea: You want to share your knowledge by way of making and selling a course
Building a course requires a hefty commitment of time, resources and money. If you haven't yet proven that this is the exact content that the audience is after, how about this for an MVP solution…
MVP: Offer 4 webinars for the same price as the course

Webinars are much easier to produce than a full-blown course. And here's the kicker – you don't even have to have all the content prepared when you start the 4-part series. Use the questions asked on the initial webinar to build the content for the upcoming calls. Use the feedback to shape the content into exactly what the participants want. It's a win-win situation!
4) Build the Trust
If you build trust with your audience, then the up-sell will be obvious and painless. As I've said before, people are world smart and time poor; if they don't trust you and your content, they're not going to buy.
Troy said on the first day of the class, "Start with the intention of becoming the number one most helpful resource in your market". If you start with the prime intention of making big money, you won't be able to hide your true motivation from the masses – they're too savvy. If you are genuine about wanting to help people and you offer top quality free content, your list will start growing in no time.
5) It's Okay to Let Go
This was a common theme of the day. Business owners who are ready to expand but aren't ready to relinquish control. The moral of the story is that unless you can hand-over the jobs and trust that someone will be able to do them well, your business won't grow to its full potential. It's not easy, but at some stage, it needs to be done if you want to grow.
Tap into your networks, do some research and put in the time to find the right person/people for the job. Sure it's not going to be easy, and you might have a couple of mishaps along the way, but that's what having your own business is all about. If it were easy, everyone would be doing it!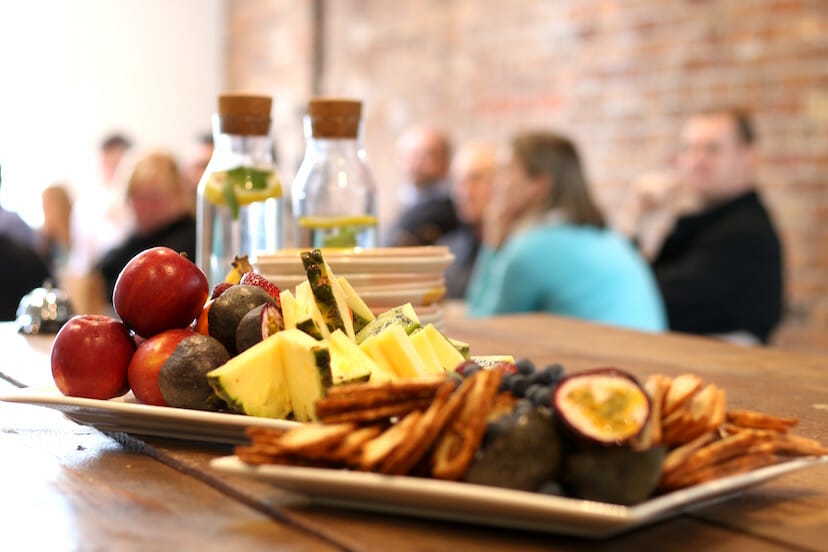 6) Imposter Syndrome – Everybody has it
Everyone in the room admitted to having Imposter Syndrome at one stage or another. There's no cut and dry solution to this age-old problem. But here are some helpful suggestions that were put forward:
Move away from being self-focused and instead focus on how you can best help your client.
You owe it to your clients to help them with your expertise.
You wouldn't have got this far if you didn't have some sort of X-factor. Tune into what that is and use it!
What's the worst that can happen?
Mistakes are part of growing and learning.
Everyone feels this way at some stage of their career.
Rehearse, research, write, discuss – do what ever it takes to give you the knowledge and confidence you need. And once you have it… don't stop. Keep learning, practicing and implementing until you feel like the true expert you are!
7) Recommended Reading
Finally, here is some of the material that was recommended by participants throughout the two days:
Built to Sell – John Warrillow
Zig Ziglar – Master Successful Personal Habits
Alan Weiss – Value-Based Fees: How to Charge and Get What You're Worth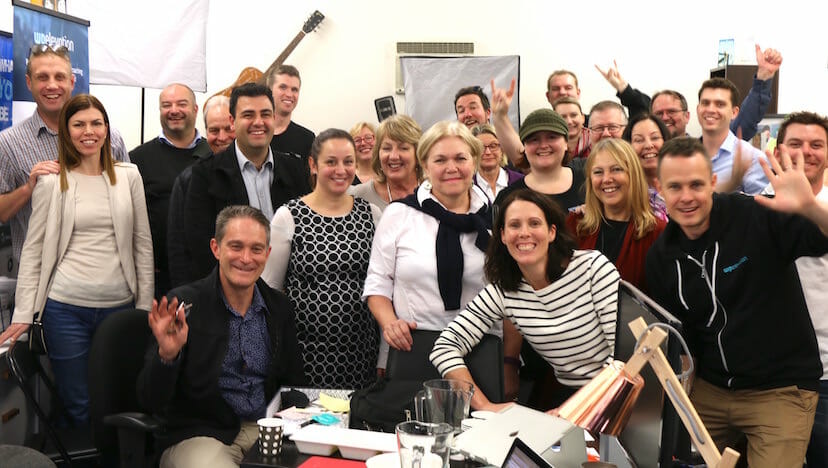 I hope something resonated with you from this insider view of the Melbourne Masterclass. If nothing else, I think it's great peace of mind to know that other successful entrepreneurs are having the same problems and self-doubts as you!
Now it's your turn to get out there and start kicking some butt!