Welcome to another episode of Silence is Golden where Troy and Simon give away invaluable tips for your business.
This week, the main topic is how to run a discovery workshop with a client and why that is important. We also take a look at duplicate content, the WordCamp San Diego videos that have been released, some awesome freelancer hacks for meeting project deadlines and the latest GDPR news.
Watch the Video
Stuff That
Happened
Duplicate Content: Causes and Solutions
Simon is a big fan of the Yoast articles and he says that this week's post from them will not disappoint. It is about duplicate content and why it affects SEO. Duplicate content is when you have similar or duplicate information on your website. This is a problem because it is not favoured by Google and will affect your ranking. The duplicate content may be from your own site or another site, but either way, you need to make sure you have unique content.
This article goes into a lot more detail on how to identify and fix duplicate content, so make sure you have a read.
WordCamp San Diego Videos Are Up
Simon picks out one of his favourites for us from Ellen Goodwin. How to be The Action Hero of Your Own Life.
It will help you take control of your own life when you ask "What would the hero do?" Very inspiring!
The 6 Best Freelancer Hacks for Meeting Project Deadlines
Freelancersunion.com posted some good hints this week about meeting deadlines with the core of it being about changing your mindset. Do you over commit and get distracted when working on projects? Then this article is for you!
Troy expanded on the point about client communication and advises us to systemise communication with the client. If the client comes to you asking how the project is doing, then you have failed! Set aside two days per week when you will touch base with the client and let them know before the project starts that this is the process.
The Lowdown on GDPR Compliance for WordPress Users
If you're still confused about what you need to do about the GDPR, then check out this article.
There are two main takeaways from this that Troy expands on:
When someone signs up for a free download, you don't have permission to add them to a sequence of follow up emails. You need to add an option for them to tick a box that says "Yes please add me to your email list". This will reduce your conversion rates and opt-ins but it may increase the quality of the leads in your email list which ultimately is a good thing.
The right to be forgotten. Any of your subscribers can contact you and get their details removed from every system or databases that they may be stored in. One of the ramifications of this is that most of the subscriber's data is stored with third-party companies such as Infusionsoft and ConvertFlow. Therefore, you need an agreement signed with those companies. (Some companies may have already have sent you an agreement). This means that they are taking responsibility for the protection of that data.
The fines are ridiculous – up to $2.5 million! So don't take this lightly. If any of your traffic is coming from the UK you need to speak to your lawyer about it to make sure you are compliant.
This Pisses
Me Off
Simon hates to bag out something that is free, but the Facebook plugin for WooCommerce… it just… doesn't work!!! The aim of the plugin is to sync your products from WooCommerce over to Facebook but the show/hide tick box doesn't work, and you can't select specific categories to migrate across as opposed to your whole store.
It has a long way to go until it's useful so it is better to use a paid plugin such as Shopify.
Let's Get
Unstuck
Clifford asked a few questions about the discovery process in the Agency Mavericks Facebook group this week. So let's dig in!
How do you pitch discovery?
You tell the potential client that you are going to save them a lot of money and months of wasted time and effort by having the session.
Do you send an agreement over for discovery?
Yes, you should send an agreement and package it up with the proposal.
What do you deliver with a discovery?
A discovery workbook (more to come on that).
How do you price out discovery?
You price out the discovery session based on how much the project is going to cost. So charge around 10- 20% of what the final project is going to cost.
Should you do free or paid discovery and why?
You shouldn't do it free because they won't value it as much. You need to be paid for your time!
The Golden
Nugget
What Is a Discovery Workshop?
When your client is not clear on exactly what it is that they want to do – it's time to suggest a discovery workshop. They probably haven't done a project like this before so they don't know what they want. They might think they know what they want but as Troy says "they don't know what they don't know". So the discovery session will clarify things and minimise the risk of scope creep.
Why Is It important?
It's a good way to get your foot in the door because once they see how much knowledge you have, you gain their trust because you are seen as the expert.
You will position yourself as a business consultant, not just a website developer.
It minimises scope creep.
It helps you cost the project.
You will know if you want to work on the project.
Here's a blog that we prepared earlier on this topic!
Troy's Dirty Little Secret
The way to earn more money is to stop talking about websites and become a business consultant. The way to do this is through a discovery session where you will dig deeper and ask questions that may be a little awkward. Your job is to help them figure out why they are doing this in the first place. They will then see you as someone far more valuable than just a web developer. And Bam! The job is yours!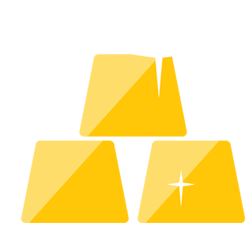 Tool of
the Week
We have a giveaway! Woo! We are giving you a free discovery workbook so you can make your discovery sessions amazing!
You can download it here with the full run down on how it works.
Why, What, Who?
Ask the client:
Why they do what they do – get on the same page (making money isn't an answer here!)
What products and services?
Who will benefit the most?
Who is your ideal customer?
If you are conducting the session online, then two hours is enough. In person, a half day would be suitable.
You're just facilitating, so it is easy to deliver. The key is to be comfortable in awkward silences because you don't necessarily need to the give the answers straight away. The tendency is to talk but you are simply a facilitator who asks the right questions and lets them do the exploration.
Goals
What do they want to achieve? Use SMART goals and get as specific as you can. What does success look like for them?
A SMART goal is Specific, Measurable, Achievable, Relevant and Time-Bound.
Asking "Why" looks at the past, asking "what for?" looks at the future.
Attract
Define the biggest problem in the marketplace. What does your client need to do to solve that?
Capture
How does your client start a conversation with their target audience? They need to capture their email address, phone number or the information that is valuable.
They need to start a meaningful conversation hopefully based on the information that they have captured.
Nurture
Email marketing is about giving them info that is interesting and relevant to them.
The more you get into the "how to", the less successful the discovery will be. Get into the "What" they need to be doing. The "How" is why they're going to hire you. 
Convert
The reason most leads do not convert into customers is that they are not sure what to do next.
Help the client identify their onboarding process and how they can take this process online. For example, an accounting firm might offer a business health check session and place an application form on their website with a payment option.
Part of the email nurture sequence should clearly state to leads how they can engage the services or buy the products.
Measure
It is possible to measure almost everything our website visitors and email subscribers do through online metric software such as Google Analytics and email marketing software like MailChimp. The problem is there is too much to measure and you can end up feeling overwhelmed by all the data.
Each organisation has one "magic metric" that, if improved in the next 90 days, will add the most value to the business. It could be visitors to the website, lead capture conversion rates, lead to client conversion rates, click through rates from your emails, or any number of other metrics. Identify your "magic metric" based on your goals and your current situation.
Wrap
Up
There was so much in this episode, but we hope that you now have the understanding of how important and valuable (to you and the client) discovery workshops are.
Stay tuned for next week's show when we talk about how to sell discovery workshops. More useful tools and templates to come!
Like us on Facebook, subscribe to our YouTube channel or let us know what you think about this episode below!