By now you've probably seen a handful of different visual builders & editors for WordPress.
If you haven't, you will.
My guess is that how you feel about them depends on how you use WordPress and what you use if for.
Most of the tools I had used like this were backend editors. You were still using the default editor in WordPress to create your pages and content, then you were required to save the draft and view the page to see how things looked. The front-end builders and editors have changed all of that.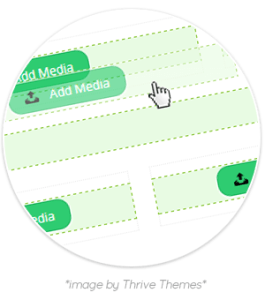 What I thought of immediately when I saw the Thrive Content Builder was that it would be super easy to create squeeze pages, landing pages and sales pages within your WordPress site without having to use a third-party tool like LeadPages or Click Funnels (I'm excluding Optimize Press because it's a WordPress plugin or theme whereas the other two options are web apps). All you would need to do is use a landing page template and then you could use the content builder to create your own custom landing page.
Of course right after I did a complete video tutorial on creating a squeeze page from scratch, Thrive added landing pages to the content builder eliminating the need to create a page from scratch. The landing page templates are also super easy to edit, have current style templates and are completely customizable (as well as being able to use the default blank landing page template).
But since this post isn't about one specific visual content builder for WordPress, let's talk about a few others and the opportunities they present.
The Visual Composer by WP Bakery is another hugely popular drag and drop page builder for WordPress. I have this plugin and have played with it a little bit, but don't have as much experience with this plugin as I do the Thrive Content Builder. However, based on the number of sales this plugin has had I think I might need to take another look at it.
And then there are the addons.
The Visual Composer has a couple addons created by WP Bakery but there are also addons by third party developers giving you hundreds of additional options for building your pages.
Even for someone like me who loves plugins, this can get a little overwhelming. Which brings us back full circle to my statement earlier about what you use WordPress for.
You can use these tools for a handful of pages on your site or you can build your entire site with a page builder.
Another premium page builder I've tested recently and am using on my own site for a bit of a re-launch is the WP Beaver Builder. What I love about the Beaver Builder is that it comes with pre-designed home page templates and content templates. The Beaver Builder is also a front-end visual editor, which makes it super easy to see the entire page coming together as you're building it.
Starting with Free Page Builders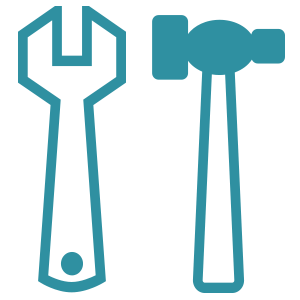 Before you jump into a premium plugin you can search the WordPress plugin repository for page builders and you'll get a few hundred options to dig through (including free versions of some premium plugins, such as the Beaver Builder). If you can, I would suggest trying one of the free plugins on a test site (if you have one) and getting a feel for whether or not you prefer a frontend editor, backend editor of if you even see a need for one of these plugins.
Opportunities
There's definitely much more than there used to be, but I think anyone who has a solid understanding of a specific tool, plugin, theme, or use for WordPress has a golden opportunity. Even though many of these plugins and tools have training for their communities, it's easy to niche down and create unique training that sets you apart from everyone else.
Let's take the Beaver Builder as an example (because I've been using it recently and it's fresh in my mind):
One of the pre-designed content templates that comes with this plugin is a services page. It's a three column, 2 row layout with great icons (I love me some font icons!) and a call to action button.
Instead of using this content template for a services page I'm using if for a resources page (think categories, such as plugins, themes, hosting, etc.) that then linking to individual pages with specific resources.
The Beaver Builder just cut down the time to create all this by at least half.
So… what does the future hold for page builders, content builders and visual editors?
My guess (since I don't have a crystal ball) is that they're going to continue getting better (lighter, faster, less load time on sites) and with more features.
What do you think?