It is official – I'm resigning as CEO of Agency Mavericks.
That's right. I'm stepping down…
But don't worry!
I'm not leaving the company, I'm not going on to do anything else, I still own the company.
I'm just moving into my sweet spot!
I will be focusing on product development and marketing as well as coaching.
Plus, in all honesty, I'm not the best person for the job. There is someone else who is far better equipped to do the job and wants to do the job.
So without further ado…
Introducing the New CEO of Agency Mavericks – Emily Bryant!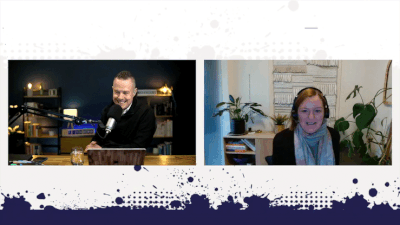 Emily has been with our company since September 2020, initially comming on board to manage and grow our Facebook group.
Then back in March last year she came on board full-time and managed the content and marketing teams before moving into the Head of Operations role.
But what you might not know is that she was a client of ours before she joined the team – so she truly understands what a lot of freelancers and agency owners go through!
Emily lives in Christchurch, New Zealand with her husband and two young boys. She retired her husband over 5 years ago through the success of her old agency so she has plenty of time to dedicate to growing this company!
If you want to hear all the details, check out the full episode of The Agency Hour – Emily joined us at the start and also shared how she sold her agency.
We are all so excited to have someone new leading the company into its future. With her experience and knowledge, we know that there will be great things ahead for our members with this woman at hand!
Plus get ready for a whole lot more content from me now that I have more time to spend in front of the camera in our brand-new studio 🙂
Righto, now I am off to play golf.
Just kidding, I have a boss now so it's back to work for me!