The Importance of Scheduling and How HighLevel Can Help You Get More Bookings.
Late last year, we had Chase Buckner join us on the Agency Hour to give a brief overview of the all-in-one sales and marketing platform for agencies – HighLevel.
We had so many community members sign up and ask us a ton of questions. So we decided to get Chase back to show us more of its capabilities.
One of the main things that we talked about was scheduling.
That doesn't sound very exciting does it? But hear me out…
The #1 thing that agencies and freelancers say to us when they're joining Agency Mavericks is that they need more leads.
To which I always ask…
If I gave you 25 quality leads right now, what would you do with them?
The thing is, you don't actually need leads. You need an epic offer and you need a system that takes a stranger, nurtures them and turns them into a client.
Once you have a sales process and a great offer, the leads will fall into your lap.
You can build your entire sales process out in HighLevel. But in this post, I'm only going to focus on one of the steps in that process – bookings.
Watch the video or read the show notes below to find out how you can convert leads into bookings.
Why I'm Drinking the HighLevel Kool-Aid
HighLevel is an all in one sales and marketing platform for agencies. It has everything you need to build funnels and run lead gen campaigns. It has custom fields, form builders, landing page builders, automations, an email builder – pretty much everything all in the one place!
​​I've been chasing an all in one platform for years to reduce overwhelm and costs. And I thought I had found it with Hubspot, but the price is quite high and it still needs some integrations from third parties.
I noticed that everyone seemed to be drinking the HighLevel kool-aid and I was pretty sceptical at first, but now I'm drinking it from the fire hose!
Why?
It improves productivity
It's economic
It reduces overwhelm
And the best part?
You can white label it and brand it with your logo and colours and then sell it as your own software to open up a whole new revenue stream.
The Importance Of Scheduling
Online scheduling has hit mainstream marketing. Calendly is now valued at $3 billion. So when you white-label and resell HighLevel your agency replaces Calendly and you can take a piece of that pie.  
Scheduling is critical, but single-function apps like Calendly are just one part of the funnel.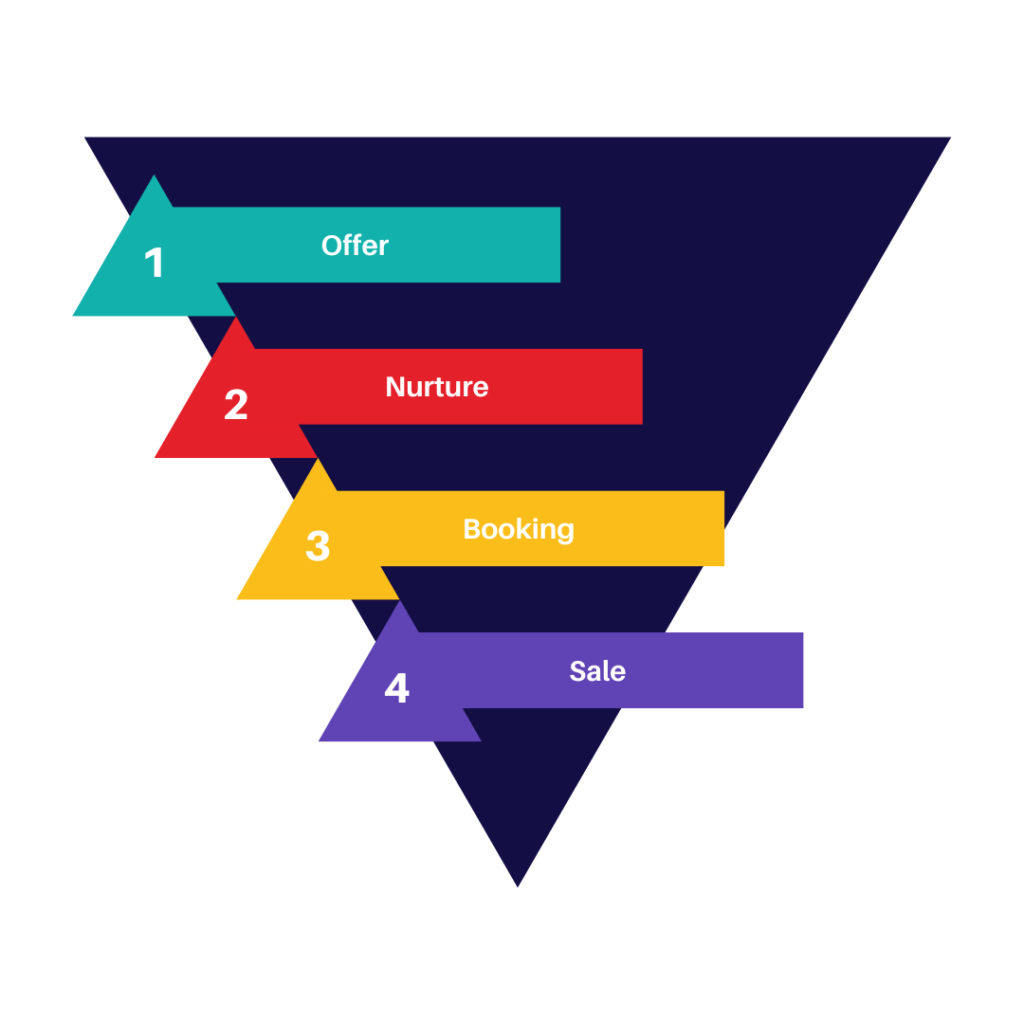 Basic Calendars
HighLevel has basic calendars, which are super easy to set up. They're great if it's only for one person or for a business that isn't running multiple services. For example, you would use a basic calendar if your client is booking reservations for their restaurant.
You can also build a branded booking page around the calendar: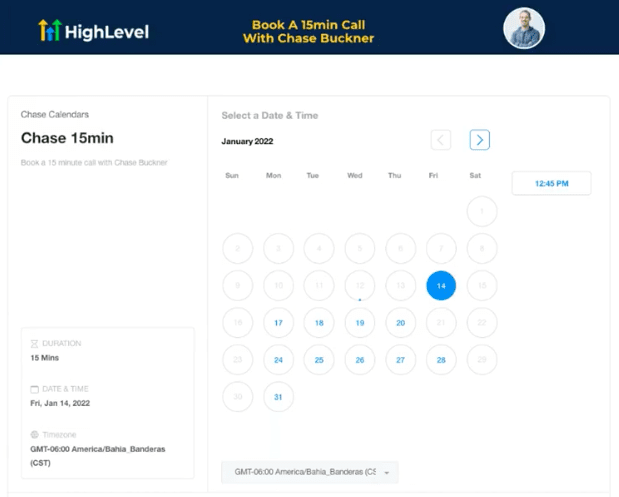 Team Calendars
Team calendars have a lot of flexibility. They are perfect for teams or service type calendars because you can use them when you need to cross-reference availability or for round-robin bookings.
For example, if you have a remote team whose working hours are all different – the team calendar cross-checks everyone's availability and takes bookings accordingly. It can also cross-check your personal calendar (such as your google calendar).
Oh, and it allows you to easily integrate your Zoom account too. That's right… you can say bye-bye to embed codes forever!
There is also a function that allows you to optimise your team's availability: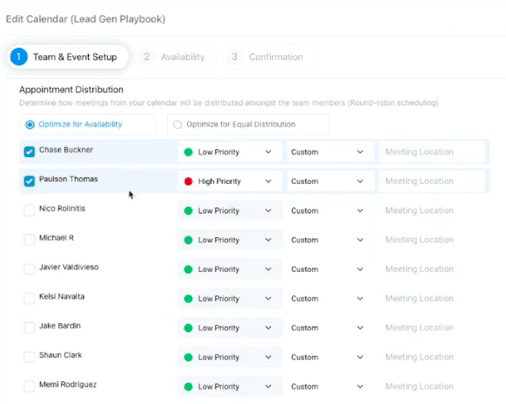 You can then track leads through the entire system. Not only does it show you conversion numbers and stats, but it shows you individual customer record cards that have landed on your page, opted into a form and booked into your calendar.
Tune in at the 20:35 minute mark of the video for a demonstration on how to configure the HighLevel Calendars.
How To Stand Out To Get More Clients With HighLevel
One of the things I spoke about last year was this concept of the agency of the future. And one of the key themes of that was that we really need to provide as much value as possible to stand out in a saturated market.
I have recently been coaching an agency owner who uses HighLevel and resells it to their dental practice clients. They help their clients get more bookings by listening to recordings of their calls (which is done through HighLevel) and then they coach the dental clinic staff and give them best practices and playbooks on how to conduct those phone calls.
They also give them a nurture sequence to use after they book their appointment. So by the time they are talking to the dentist about cosmetic dentistry (or some other upsell), it becomes an easy choice for them because they have already been preframed through the whole nurture sequence.
This is how your Agency can stand out from the crowd.
You can also use HighLevel as an add-on to any of your offerings. For example, if you run ads for clients, you can set up the entire funnel for them by using HighLevel. And rather than the client paying third parties like Calendly, they will be paying you instead.
Wrap Up
I've probably spent the last four years deep in the world of sales processes and HighLevel has been the layer that has brought it all together for me.
If you are thinking that this is a path that you want to go down too, but there are some gaps in your resources – we can help you through our community and our training. Click here to reach out to us for a chat.
If you're ready to sign up to HighLevel, use the Agency Mavericks account – we've set up a couple of calendars for you already as well as a sales pipeline. You'll also get a 30 day trial instead of the standard 14 days.