Running a WordPress business is a challenging endeavor. With millions of freelancers and WordPress developers out there, competition worldwide is getting more aggressive, and the race to the bottom is never-ending. Unless you specialize in a given niche and provide outstanding top-notch quality, odds are that selling web solutions will become far more challenging and time-consuming, and will convert fewer leads at lower fees.
At DevriX we started the "WordPress Retainer" experiment early in 2015 by fully switching our sales and marketing efforts toward selling long-term solutions for our clients. We knew that this was the right offering for our customers, but we weren't confident that they would understand the benefits given the digital ecosystem and what the market offers.
Nowadays we're signing WordPress Retainers almost exclusively, building long-term relationships with our accounts and providing tremendous business value on a monthly basis.
What is a WordPress Retainer?
"Retainer" is a commonly used term in the legal industry, and very much applicable in a good percentage of the law firms across the world.
According to FindLaw:
To have a lawyer on retainer means that the client pays a lawyer a small amount on a regular basis. In return, the lawyer performs some legal services whenever the client needs them.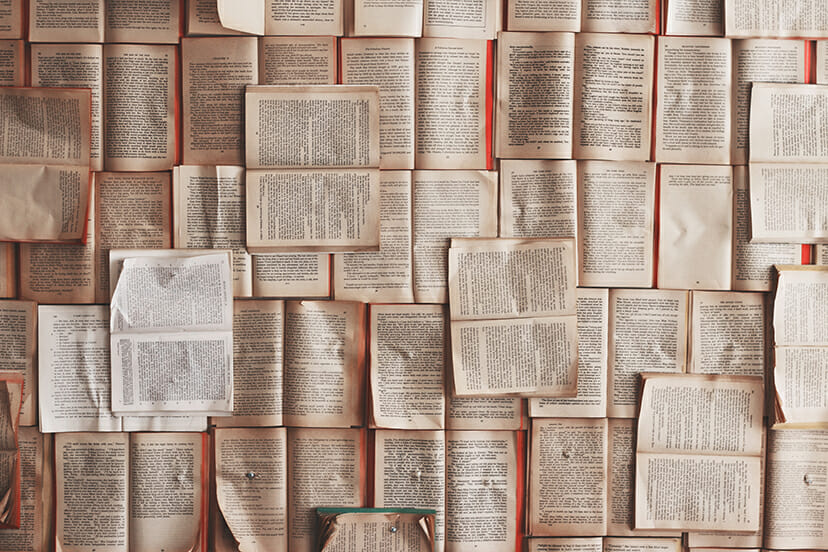 Retainers are most useful for business that need constant legal work, but do not have enough money to hire a lawyer full time. Also, individuals who are likely to need a lot of legal work might want to have a lawyer on retainer.
If we extract that definition and apply it in the context of web services, retainers are just as applicable and very much needed by clients in our field. Since the web industry is much younger than the legal industry, we're still bringing in valuable best practices from other ecosystems that have been around for hundreds of years.
We have decided to "coin" the "WordPress retainer" term when negotiating and selling to medium-sized and enterprise businesses since they often work with law firms and are familiar with the concepts, benefits, and the need for signing a retainer agreement with a consultancy. Retainers are a combination of a maintenance and support package, providing web services following the agile approach.
Why Drag a WordPress Project in the Long Run?
The concept of "agile development" was coined back in 2001 in the "Agile Manifesto", with mentions and theories around incremental and iterative development in the 60s and 70s. Building and improving a product over time is not an innovative approach at all; and is a "de facto" standard in various industries outside of the WordPress bubble.
Building a website by itself doesn't bring any value to the vast majority of the clients. The real value is a combination of various digital aspects: building a reliable and stable platform; crafting a modern and usable design that converts; unifying the sales funnels with the marketing strategy; and employing different strategies in order to grow the traffic, user base, volume of content and other key indicators such as paid users or email signups.
Regardless of whether you offer the full suite of services, or not, growing a business is a fast-paced and dynamic venture which requires: flexibility by all vendors, change iterations based on customer feedback and business innovations, and team effort toward building a service or a product that can scale with time, keep growing and build a satisfied community by providing impeccable quality on all levels.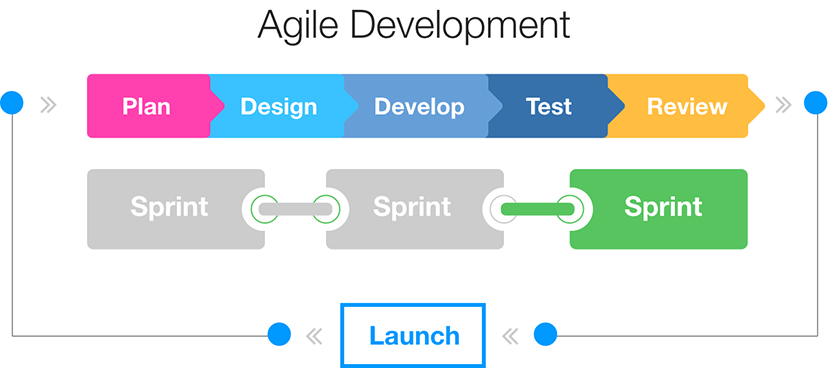 What is the Business Value?
There are several major reasons why "retainers" are the successful way to offer and sell development, design, or marketing services.
1) Long-term Growth
Building a fixed-fee website or a campaign doesn't guarantee success. True success is measured with time, and is a product of multiple iterations, building a Minimum Viable Product (MVP), launching a limited number of beta users, receiving and implementing insight from the initial customer base, and fine tuning results with time. The longer you work with a client, the more you understand their business model, how the market operates, and what you should improve and build in order to grow the traffic and the user base.
2) Cost Efficiency
The process between the initial contact with a client and signing a project proposal is long and tedious. It requires several meetings or a number of emails and calls discussing project requirements, customer expectations, specific features, creative concepts and everything around starting and building a complete solution.

When building a fixed-fee website, contractors are tasked with the expectation of a budget estimate. That estimate is based on a number of undefined variables, such as:
Amount of communication (calls, meetings, back and forth, milestone reviews)
Number of revisions and iterations
Details of the requirements and the ability to deliver everything as expected
Navigating through scope creep
Planning communication gaps, delays from receiving feedback or deliverables, etc
Additional challenges with 3rd party vendors
Over the past 13 years of working in web development companies, I've spoken to thousands of project managers, team leaders and senior developers regarding their estimates and most do apply 1.5x to 3x multiplier when estimating a project in order to avoid generating a loss. I've found that to be fairly accurate when it comes to the added overhead of delays and miscommunication or side factors. I would encourage everyone to attend training or read more on Risk Management with regard to project estimates.
Additionally, once a one-off project is signed, the main goal of the service provider is delivering the results agreed on as soon as possible with as few revisions as possible. This often leads to cutting corners or ignoring features in the gray area in order to maximize margins. In some circumstances, this can even escalate to a power play and increase the risk of failing the end project.
A WordPress Retainer would drop the whole cost of the initial Discovery Session, remove all of the safety multipliers added in a proposal, and ensure that the end goals would be met as agreed on. Retainers are more cost effective and result in the involvement of both parties, iteratively building without wasting time on unnecessary features and revisions or skipping requirements.
3) Partnerships and Reliability
Signing a WordPress retainer is a mutual agreement ensuring that both parties are working closely together toward the growth of the business. The service provider now becomes a real partner of the client. The effectiveness of the case study or portfolio item is closely related to the success of the business, and the more successful the business is, the longer this partnership will go on or grow.
Retainers in the web industry mean shared responsibility. Trust in business is invaluable, and good partnerships (just like successful relationships) only grow stronger.
How to Sell a Retainer?
Everything mentioned so far only proves that WordPress retainers could be the future of the web design and development industry. Recurring revenue from web design sounds may be the perfect solution for digital agencies. However, there is a caveat related to the unpredictable expense for a client and the inability to plan costs ahead – which is especially painful for smaller businesses and ones that are just starting and don't generate revenue from their online businesses yet.
Here are a few tips on selling a retainer – both from a marketing standpoint, and while negotiating with an incoming lead.
Package a Service as a Product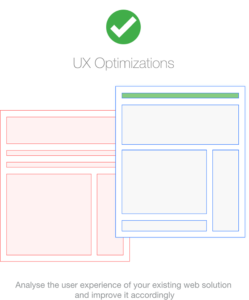 Instead of selling "development" or "design" services, productize your service. Offer a ballpark of hours or a package for superior maintenance that includes a set of services that would improve your customer's business on a monthly basis. Schedule brainstorming and consulting calls, market research reports, UX improvement tips or other valuable bits that would facilitate your ongoing relationships with your account and keep their business growing, which would justify them investing back in your expertise.
Build the Right Landing Page
Build a marketing page hosted on your site that says everything about retainers. Don't let a question unanswered.
Think of a brochure posted over a snail mail for a service to tens of thousands of families in your neighborhood. People have a different background, expertise, and requirements, so everyone would be interested in different elements of your services. Make sure that you don't leave anyone behind. Maximize the potential of your offering by defining the right benefits for your buyer persona.
Outline the Benefits versus Fixed-Fee Projects
Outline the major wins that a long-term technical, creative or marketing partner can provide to a customer. Focus on the missed potential value and the limited results delivered by a provider that would leave at the very moment a project is over.
Evaluate and research the average success rates for your niche and industry when it comes to the type of projects you build, and the maximized value and reliability of your services that allow your client to focus on their business.
Outline the Danger

Clients often don't understand the value of a service without seeing what would be the impact if they didn't use it. This allows for professional scarcity through a number of practical examples with an unreliable, unstable, or non-maintained solution, in the way it affects a brand and a digital product and distracts the stakeholders from innovating and growing the business.
Rephrase the Proposal Model
Ignore the traditional "let's review that one project's limited requirements" and rephrase the conversation entirely. Talk about business growth, projected revenue, traffic, user base, and content. Discuss the technical, creative or marketing challenges during every step of the way, and why the project is a living creature that requires attention and nurturing.
Focus on hitting the limits when building a small solution. Ignore the discovery session by focusing on MVP that could be iterated on with regular feedback from your client a few times a month.
Retainerize All the Things!
Going for a WordPress Retainer allows for additional flexibility for the customer, less paperwork during pre-sales, no more back and forth on specifications and no legal traps. It also allows you to build much needed monthly recurring revenue for your digital agency.
Build a sustainable partnership with a reliable business through shared responsibility and brainstorming. Not only you will build a diverse expertise in a new niche with each and every client, but your portfolio will grow organically with businesses that grow and get more and more popular on a monthly basis – all thanks to your continuous efforts.
---
Editor Notes:



Love this informative guest post from Mario Peshev. Mario was a valued long-term member of WPE for several years. His WordPress wisdom is second-to-none! For a working example of everything discussed in the above post, check out how he positions Website Retainers on the Devrix retainer page.
Now that you know the whys and hows of selling website retainers, find out how to broach the change with existing clients in this earlier post by Kristina Romero: The Great Migration: Transitioning clients to Recurring Revenue