In order to grow your agency, you need to have a steady stream of traffic flowing into it. SEO will certainly help with this, but it usually takes a while before you start to reap the benefits of all that work.
To maximise your results and shorten the amount of time you start seeing the deluge of traffic coming in, you need to invest in digital advertising.
But where do you start?
Below, we're going to review the best digital advertising platforms for freelancers and digital agencies:
Google
YouTube
LinkedIn
Twitter
Facebook
For those of you who sell paid advertising services, this information will be just as useful as it'll point you to the most cost-effective platforms for you and your clients.
Digital Advertising: Which Platforms Should You Use?
Okay, so there are a few goals we need to establish upfront. Your digital ads should be:
Cost-effective.
Laser-target the perfect leads.
Bring in new business and more revenue very quickly.
If an advertising platform can't give you those three things, then don't waste your time on it. And, really, you shouldn't waste your time with any advertising platform that isn't one of the following:
Google Ads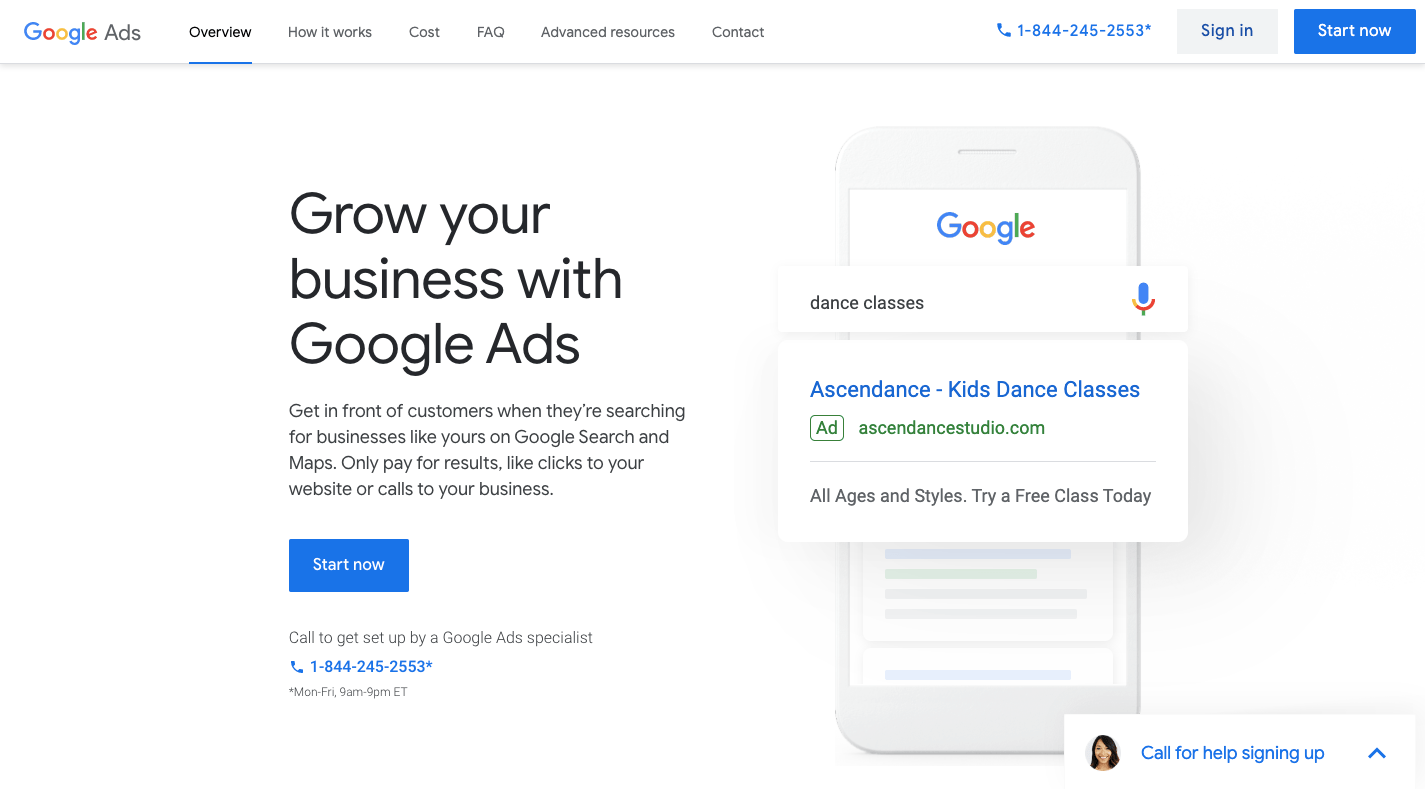 As far as advertising networks go, Google Ads is the most popular, with 33.1% of websites using it. It should come as no surprise then that businesses want to advertise here. As organic search space diminishes and getting to the #1 spot can take months, if not years, to do organically, Google Ads are an effective way to fast-track search success for yourself or your clients.
Highlights:
Google Ads enables agencies to put their ads in front of Google search users, Google Maps users (for local searches), as well as visitors to network sites.
Google Ads allow you to post more than just the traditional text-only posting users find in organic search. You can bolster it with an image, page links, special offers, and more.
The more ads you run, Google can make smarter recommendations on ad copy and audience targeting in the future.
YouTube Ads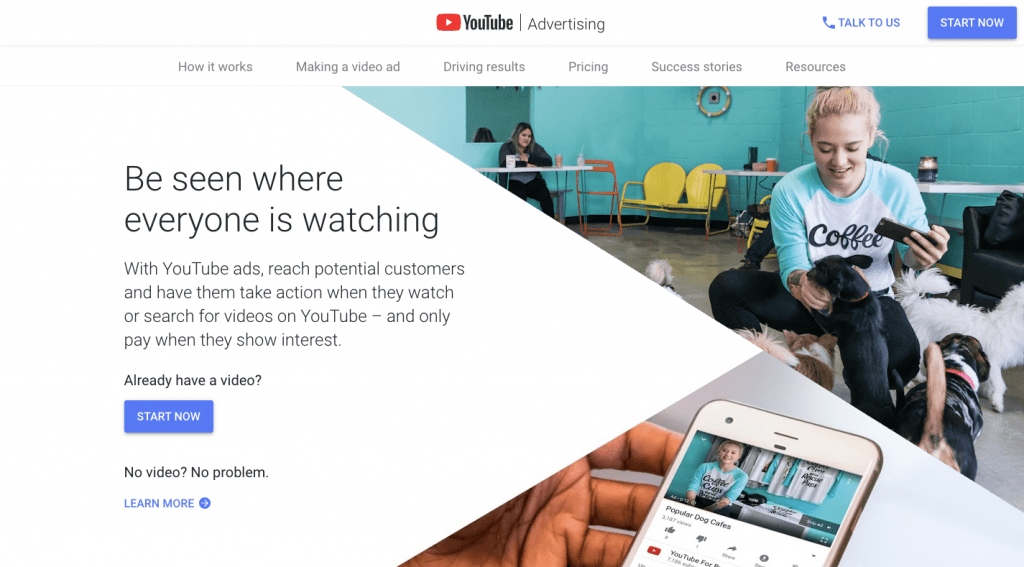 Another kind of ad you might want to run through Google Ads is a YouTube video ad. If you have a production team who can help you strategise and create high-quality video ads, this would be a great addition to your Google Ads campaigns.
Highlights:
You can run a variety of video ads, from six-second bumper ads to discovery ads in "Play Next" feeds.
YouTube enables you to reach leads on a different kind of platform, one where you can create video ads that talk directly to them.
If you're already running Google Ads, it'll be easy to get your YouTube ads up and running.
LinkedIn Ads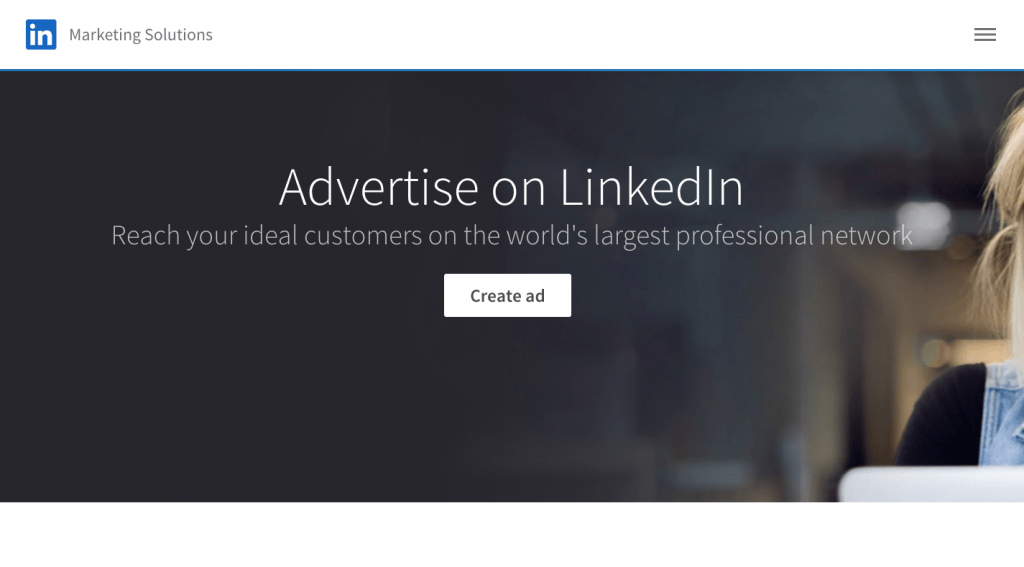 Unlike other advertising platforms that have a mix of B2C and B2B consumers, LinkedIn is a strictly professional network. If your aim is to reach business owners and other decision-makers when they're actually thinking about their business, LinkedIn Ads would be a great way to get their attention.
Highlights:
There are over 630 million active professionals using LinkedIn, so there's a lot of potential to reach a B2B audience here.
There are three ways to run ads on LinkedIn: with sponsored posts, sponsored InMail messages, and display ads.
You can target your audience using more job-specific filters, like job title, function, and industry. You can also upload your website and email contacts and match audiences based on that data.
Twitter Ads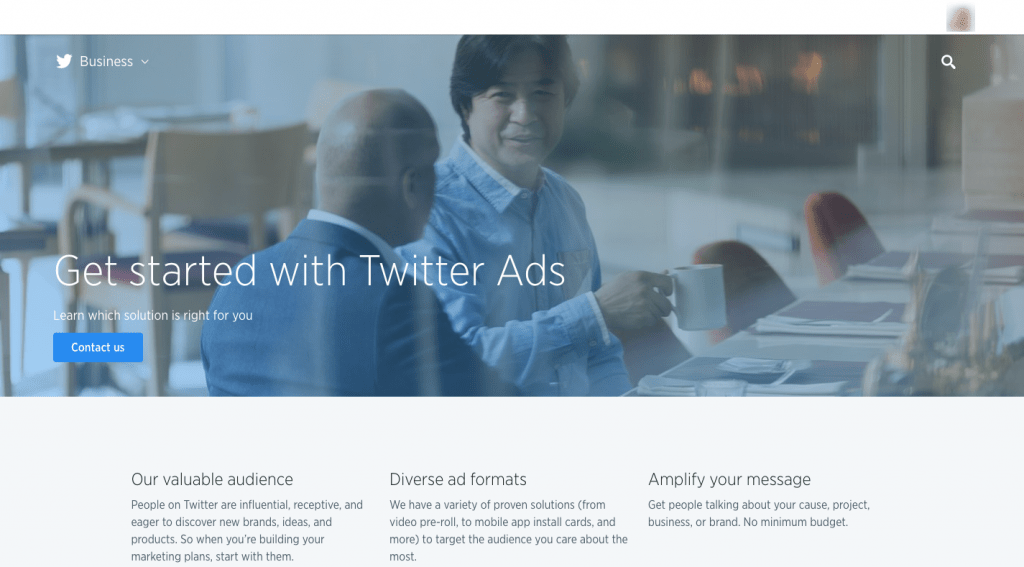 Although Twitter Ads don't get as much fanfare as other social media ad platforms, they can be worth investing in — especially because there's less competition there. Another reason to consider using Twitter is its Twitter Ads for Agencies tool, which makes it easier for agencies to manage their clients' campaigns.
Highlights:
Twitter Ads are good for reaching prospects at different parts of your funnel, from those that only just became aware of your agency to those that need that final push to buy.
While you can promote tweets and Twitter accounts with ads, you can also use it to drive targeted traffic to your website.
Audience targeting gets interesting as it's not just about individual user profiles. You can leverage other Twitter users' follower lists, target users who've used certain #hashtags, and more.
Facebook Ads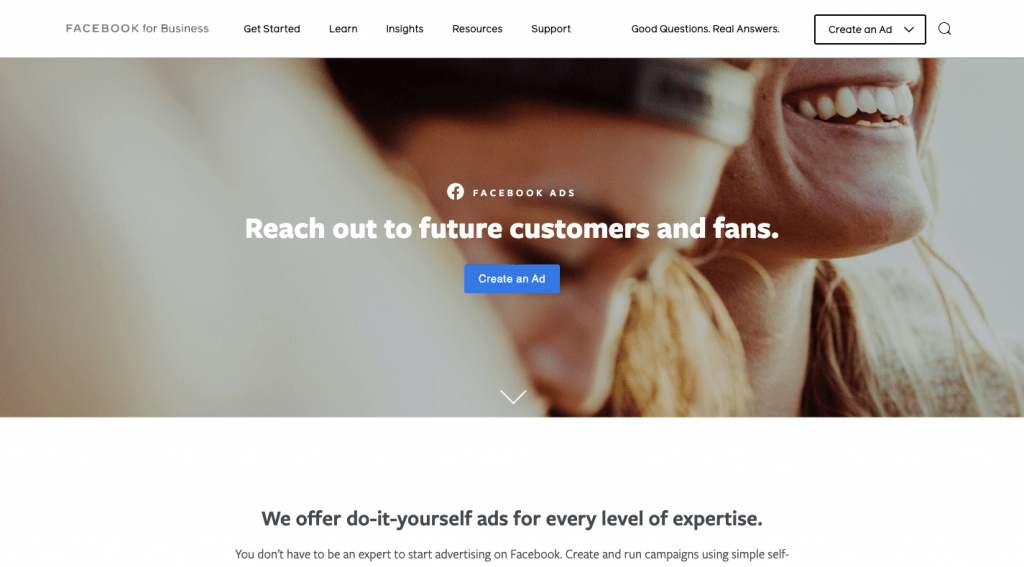 Facebook Ads are one of the most powerful advertising and marketing tools an agency can use. Not only are you able to place your ads in various spots around Facebook, but you also get placements in Messenger as well as Instagram. As you can imagine, this will greatly expand your reach.
There are over 2 billion active monthly users on Facebook. 1.6 billion of those users have some connection to a business account.
Even though there's a ton of customisation you can do when configuring ad creatives and setting up audiences, Facebook Ads are very easy to set up.
You can use Facebook's audience customiser tool and filter by things like location, age, gender, and interest. But you can also use the custom audience feature to retarget sales funnel leads with compelling offers.
Why Is Facebook Advertising Your Best Bet?
In all honesty, you could use any of the digital advertising platforms above and immediately start to see results from your hard work. But for Google, YouTube, LinkedIn, and Twitter Ads, there's a catch.
Google ad campaigns can be tricky to set up and you don't have the luxury of messing up when you're investing so much of your hard-earned money into it.
YouTube requires you to spend time filming and editing video ads, not to mention the time spent getting used to the complexities of setting ads up in Google.
LinkedIn is great for reaching professionals, but it just doesn't have the reach that some other platforms do.
Twitter is good if you're looking to run a campaign on a budget, but you can't expect too much website traffic and new clients if you cut corners on cost and potential reach.
That's why Facebook is the clear winner here for agency advertising.
Facebook Ads are fast to set up and you'll start to see increased amounts of highly targeted traffic almost immediately. In addition, Facebook is super cost-effective, especially if you take advantage of its lookalike and custom audience features.
If you're interested in optimising your digital ad spend and accelerating your digital advertising efforts, sign up for our Facebook Ads Accelerator course and start making more money today.