The Long and Winding Road – Dreams, to Online Business Realities
I am sure that most online business owners can relate to that song title "The Long and Winding Road" by the Beatles and with little Billy from the comic strip 'Family Circus'…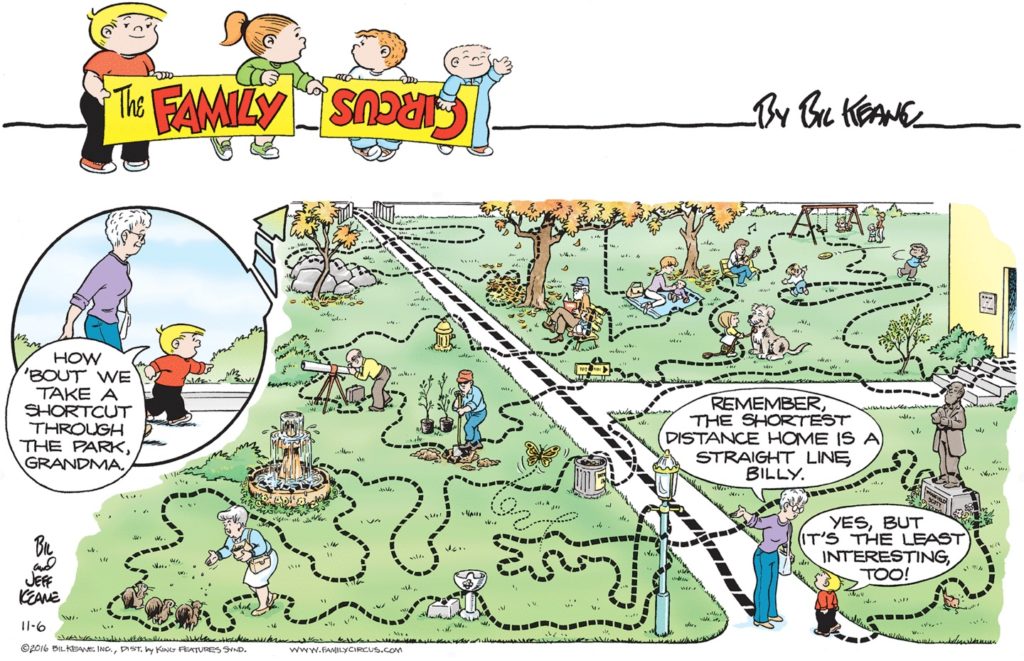 Early Business Beginnings – My 'Virtual' Reality
For 'me', my reality started back in 1997 with the 'spark' of easy access to the internet and a few interesting tech-related courses at my university.
Fast forward to 2008 when I seized the opportunity to actually have an online business and make money doing something that I really enjoyed – creating an online presence building websites for small businesses and churches.
Then along came WordPress.org, opening up a huge opportunity to expand further into related services that encompassed the areas of e-commerce, social media, videos, and supporting clients needing not just a better online presence, but full-fledged support. I loved the idea of working for myself and helping others achieve business success.
It then came to a point where I thought to myself, 'I can do this and more'…. So, I took every course that was offered through different 'VA schools' and then did the Online Business Manager certification.
That all sounds great, doesn't it? And with all of those skills, I was on the road to building a great business vision, wanting to be like (insert your own role model here). My dreams were big but scattered… I became a 'Jill of all Trades & a Master of None'! I was a 'Billy'. I had so many offering, so many price points, and a whole lot of non-ideal clients!
Man, what to do – what to do?
What I did was just continue to plug away. Yes, I was making money, but I was spending it fast – wasting time and money on more and more courses, high-priced 'mastermind' programs and still not making traction. (I honestly do not want to even add up all the money that I've spent over the years!)
Growing Pains then Striking Blueprint Gold
Moving forward to 2015 and I kept seeing this very interesting course being promoted in my Facebook feed – The Agency Mavericks Blueprint.
Of course, I had to investigate, heed to my FOMO (Fear Of Missing Out) and see what it was all about. I signed up and got the Blueprint, but I didn't start the course (yet)… I was too busy, of course, with all the 'other' stuff that I had downloaded and joined. I was in the realm of full overwhelm – not a fun place to be!

The Breaking Point
Overwhelmed and not making traction I (finally) took a deep hard look at both my personal and business life. I started by creating a list of what I love and then a list of what I am good at – you see the two don't necessarily overlap. This helped me reach the decision to break the business into two specific offerings. I created the WordPress specific business of virtualpartnerwebdesign.com and kept virtual-partner.com as the 'service provider' business.
Time to Grow Up – Again
As life happens, I kept seeing 'Agency Mavericks Blueprint' in my Facebook feed and ads (you know when one is ready you'll start seeing what you need!). I thought to myself, 'hum I have the download and hadn't really taken it to heart.'
So I opened it and started going through it. Once I dug deep and really got into the Blueprint, I was, 'WOW, I so need this course!' I was convinced. I signed up for the Agency Mavericks course as soon as I could and haven't looked back!
I made the commitment to jump in and dig deep. Once I started digging in, I was able to start setting up effective and consistent strategies. Slowly but surely, my business started to grow up.
Here are a few things from the WPE Blueprint that I either didn't know that I needed to know, or that I knew, but didn't really have the tools to bring that knowledge fully into my businesses:
Identification of MY Market
I had no idea that I had not identified my Virtual Partner Marketplace, ie. what were my BIG 3 offerings?
Qualify Leads
I've always had leads, but no system in place to identify (qualify) them.
Educate and Nurture
Say what? What a concept… I, like you, do this naturally (to some extent) but having the process laid out like the WPE Blueprint was mind blowing – a huge 'A-ha' moment for me which really helped me up-level the quality of clients and the entire process from onboarding to the final product/service.
Pro Tip - Systems:
Having an efficient and streamlined system in place to qualify leads will save you so much time, frustration and money.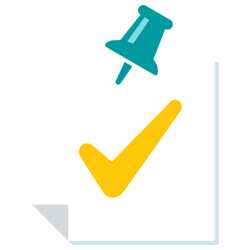 That was over 20 months ago and I can honestly say that joining Agency Mavericks has been the best business decision that I've made to date. The growth of my businesses has been beyond my expectations, and I feel that I've gone from jumping from one 'shiny object' to another to really understanding myself, my work style, and what I want. I love to adapt and grow with technology; and by understanding this, I can incorporate it into everything I do – without getting sidetracked on the way!
Taking a moment to step back and document my journey has allowed me to see how much I have grown my businesses and my authority with what I love to do; always stretching to keep reaching and refining my full potential as a business and a person.
Added Bonus – Since my clients have such a great experience with working with the Virtual Partner Team, they are more than happy to refer me to their own clients. That speaks volumes to the WPE Blueprint Process and to how I am able to adapt it to my own Virtual Partner systems and processes.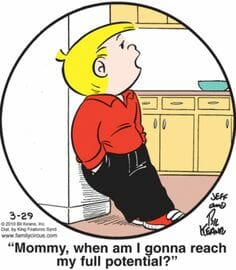 Now, with the support of the community in the Agency Mavericks private Facebook group, the five coaches, mentors, and a fabulous community of like-minded online business owners, I feel that my businesses are where they need to be. Plus, I get the value of a 'Virtual Co-working Space' without having to drive somewhere!
I have a handle on keeping the balance of creative ideas and executing them in a manner that is both efficient and effective – no more Long and Winding Roads! So join me and…
Go Elevate and Embrace the Billy in you… just keep reaching to your full potential.
As with any journey in life or business, we have (hopefully) learned the lessons and have taken the experience(s) to heart. The experiences are, of course, things that we should adapt to be our own and allow ourselves to really take ownership of.
My experience with going through the Agency Mavericks Blueprint journey took me on a fantastical ride that incorporated tons of learning, tools to implement everything, and an incredible community of support with all of the members, coaches and mentors.
---
I am often asked the following questions about Agency Mavericks. I hope these answers will help you if you've been thinking of joining an online business course like this:
Q: "What is the one thing that you value from your experience in the WPE Blueprint program?"
A: Easy, that would be the whole concept of the 'Anti-Follow-Up'… Say What?!?
Yes, the Anti-Follow-Up took on new meaning for me. Not familiar with that concept, then you'll need to join me and all of the WPE Community to find out (or, just ask me, really hit me up!).
Q: Next, "What is the one thing that you value from your experience in the Agency Mavericks Facebook group?"
A: By far it is the entire Agency Mavericks community and level of expertise, questions, support that everyone gives each other!
Q: And, "How would you describe the Agency Mavericks Blueprint experience?"
A: First off, it's not just one course it is many courses, webinars, live calls and more.
My experience has been both life and business changing. Not only have I learned a lot, I've actually confirmed that I do know a lot already. Not to mention the community and the co-creative relationships that I've been involved in. The bottom line is that Agency Mavericks is a program, a community, a virtual co-working space, a whole lot of support, tested processes and methods.
Onwards and upwards! I'll finish with the befitting last verse of the Beatles' 'Long and Winding Road'….
But still they lead me back
To the long winding road
You left me standing here
A long long time ago
Don't keep me waiting here
Lead me to your door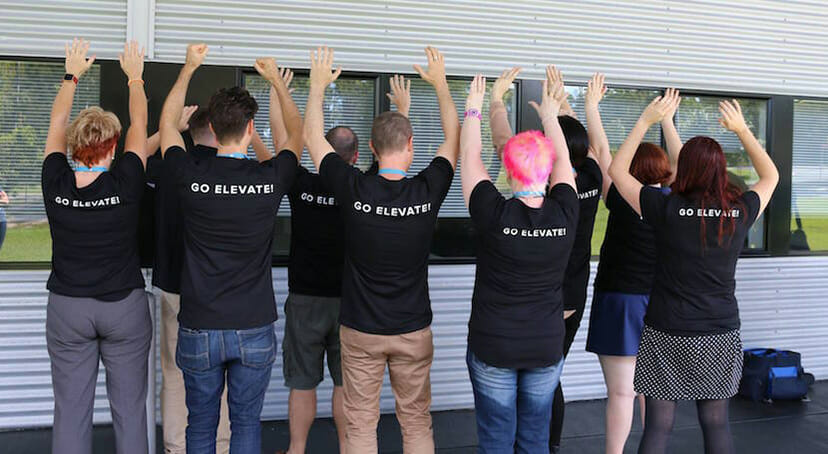 ---
* The Family Circus (originally The Family Circle, also Family-Go-Round) is a syndicated comic strip created by cartoonist Bill Keane and currently written, inked, and colored by his son, Jeff Keane.