In this episode of Silence is Golden, Troy and Simon talk about how WordPress consultants and designers can troubleshoot the weakest part of their WordPress business. Namely:
Why you are the weakest link and what to do to get your business on the right track.
Watch the Video
Your House, Your Rules (5:40)
Have you ever uttered the words: "My client is annoying me / pissing me off / making me want to scream"? Sadly, there's no one to blame but yourself if you've ever found yourself in that position.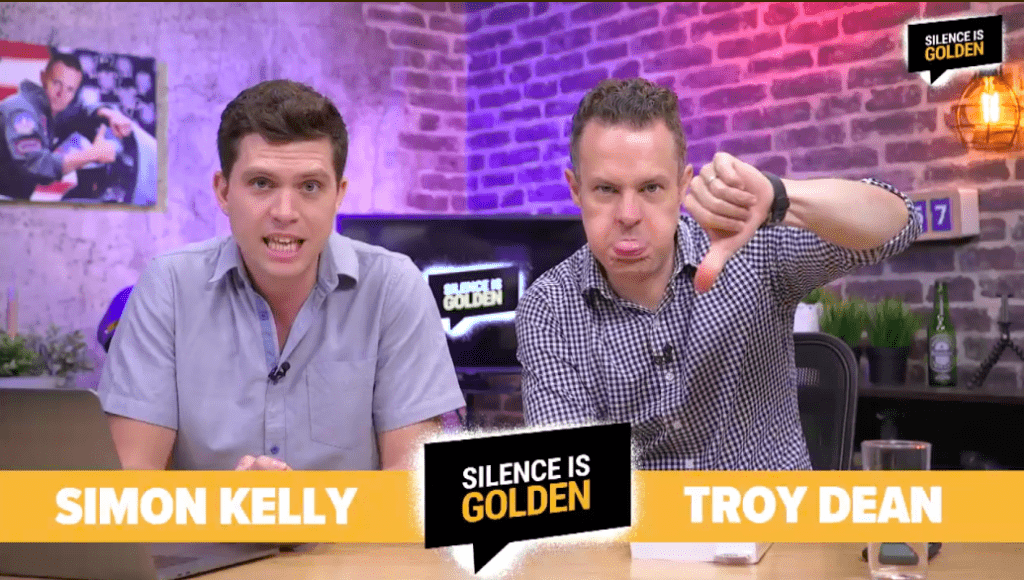 Instead of complaining about how much you despise your client, take a look at what's going on.
Is your client asking to see the 10th draft of a website, insisting that they're still unhappy with the work? Are they dragging their feet on delivering content they owe you? Or are they just being generally disrespectful and talking down to you?
http://gph.is/2xilZec
All of it boils down to the same thing: The client doesn't trust you.
When this happens, it's time to pick yourself up from underneath their heel, dust yourself off and fire them.
Stop Playing Games (9:55)
Troy and Simon turn our attention to a video Robert Simmons posted to the private Agency Mavericks Facebook group.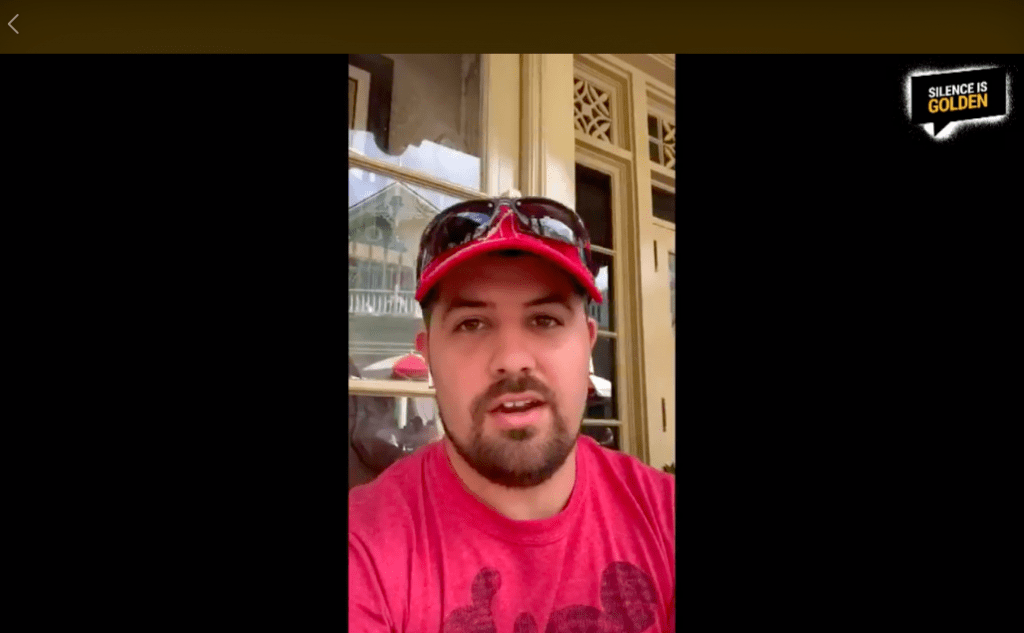 In it, he talks about clients that won't name their budget. And his suggestion for dealing with this?
Don't play their games.
If you encounter one of these prospects who wants to tap-dance around setting a budget, you can do one of three things:
Avoid them like the plague.
Give them an egregiously high number. When they say it's too much, respond with "So you do have a budget. Why not tell me what that is?"
Or do as Troy does and name your price before you ever speak to them.
Stop Believing in Myths (14:10)
Troy and Simon tell the story of Agency Mavericks member Victor Ramirez, who went on to make $100,000 for every website he made. He was so successful in landing these high-ticket clients on Upwork (of all places) that Upwork placed his photo on a billboard in Times Square.
Now, you might be thinking that's the myth part of this story. It's not. The myth is the one you tell yourself about your business.
If you tell yourself that no one will pay more than $1,500 for a website, then you're right.
But if you can break away from the myth that you can't charge more than what seems like a safe and comfortable amount, you can build websites that are worth $100k.
Stop Holding Yourself Back
Do this for long enough and you'll quickly learn that compromising on price and allowing clients to control the conversation will cost you. Instead, take control by learning how to set your price and get better clients and projects in the process.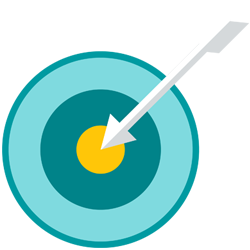 The Golden
Nugget
The second half of the episode digs into another way to troubleshoot the weakest part of your WordPress business. This time, though, it takes direct aim at your website.
1. Define the UVP (21:45)
Your Unique Value Proposition is a statement that describes the unique solution you provide and what value clients can expect to derive from it.
"I'm a web designer" is a terrible example of a UVP. There's nothing unique about it nor does it have anything to do with the client and what they get out of it.
"I help non-profits achieve campaign goals", instead, is a much stronger UVP that clearly demonstrates what the client gets out of the relationship.
As Simon points out: Clarity will always win over cleverness.
This is how you'll lure in and convince cold leads to take the next step.
2. Establish Authority with a Blog (23:45)
You're probably too busy to even think about blogging for your WordPress business, huh?
Wrong.
If you want to establish authority with warm leads who are on the fence about you, you need to produce thought-provoking content.
3. Create a Lead Capture (26:40)
Getting your content in front of warm leads is important. But why not take this one step further and get them to convert before they leave your site?
You can easily do this with a lead magnet.
Do you have an ebook, worksheet, calculator, template or otherwise valuable piece of content or tool that you can give away for free? Great! All you need to do is build a popup form to promote it on your blog.
Luckily for you, Troy previously published a series of Elementor tutorials that show you how to get the promotional elements onto your WordPress site. The use case is a little different (this is if you're driving traffic to a landing page), but you can still use these as a guide to promote your lead magnet:
Connect it to your MailChimp email list:
Tool of
the Week
This week's tool comes to us courtesy of Agency Mavericks!
Total Clarity (30:20)
The last thing you want is for you to be the weakest part of your business. If you're feeling like you don't know what you need to do or why – it's time to get some clarity.
"Total Clarity" is our worksheet that will take you through the steps of defining your purpose and formulating a plan that plays to your strengths. Click here to download your free copy. 
Let's Get

Unstuck

(32:20)

The first question Troy and Simon attempt to get unstuck comes from Natalie Zisman: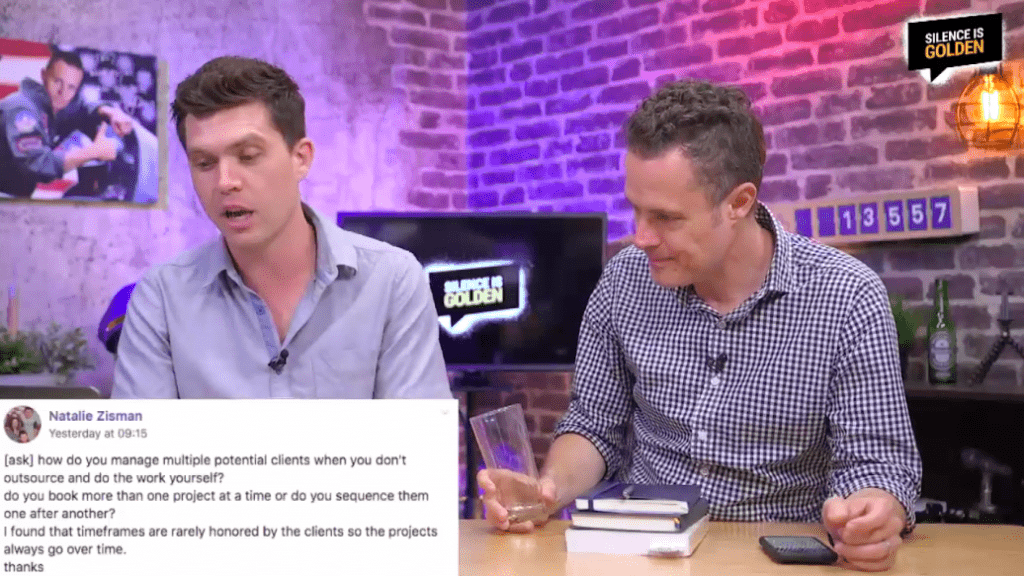 The short answer:
Stop doing bespoke work for clients. It's always going to be difficult to schedule this kind of work and it gives your clients too much control over the process.
The next question comes from Phil Storey: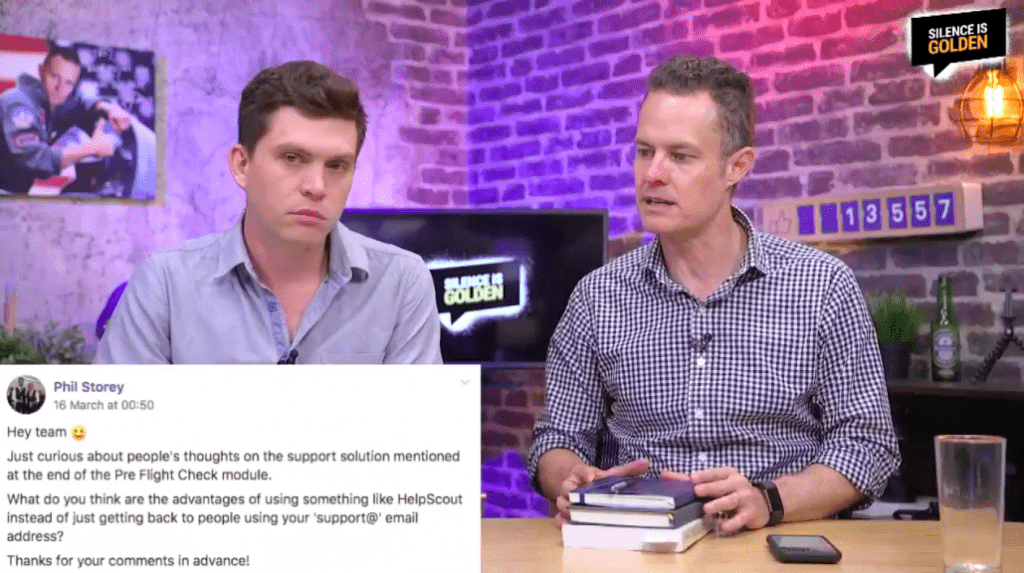 Troy suggests using a tool like Help Scout to streamline your customer support efforts. What's more, it will help you build a knowledge base. This will be valuable to your business for two reasons:
Clients can use it to educate themselves and troubleshoot issues before reaching out for help.
It gives Google more pages and authoritative resources to link to in search.
Wrap
Up
As you may have noticed, a lot of what the guys talked about in today's episode came from discussions members were having in Facebook on how to troubleshoot the weakest part of their business. If you haven't yet gotten involved in the conversation or simply want to test the waters before taking the plunge with Agency Mavericks, join the Facebook Group now.