It gives me great pleasure to begin the New Year by announcing that Zac Gordon will be joining the team at Agency Mavericks to teach WordPress training in our new WordPress development learning track.
Zac is best known as the WordPress teacher from Treehouse and most recently as the man behind the JavaScript for WordPress Master Course. Zac will be coming on to teach WordPress development best practices to help all Agency Mavericks members provide a world-class product to their clients.
Zac will continue to teach the JavaScript Master Course which Agency Mavericks proudly sponsors.
Over the last three and a half years, Agency Mavericks has educated over 2,500 students from around the globe and taught best practices for running a business as a WordPress consultant. The one piece of the puzzle that has been missing has been WordPress training and best practices for the development of WordPress based websites.
Zac now completes the picture.
He joins Kristina Romero (US), Cath Hughes (AUS), Mike Killen (UK) and myself, Troy Dean (AUS) to make Agency Mavericks the ultimate resource for helping WordPress consultants reach their goals.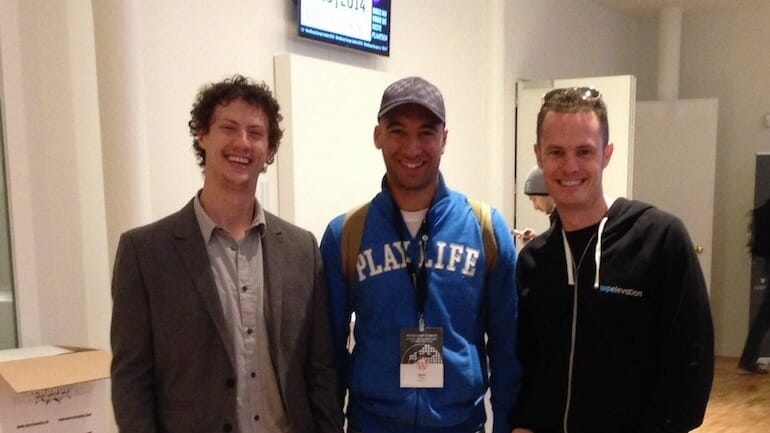 I have spent time with Zac at various WordCamps over the last few years and I continue to serve as an advisor for his JavaScript Master Course. This partnership has been a long time in the making and I'm super excited to be able to make this announcement.
Some possibilities for the WordPress training we've spoken about include:
developing WordPress in a local environment
WordPress child themes
WooCommerce development
hooks, actions and filters
WordPress plugin development
We intend to make some of Zac's WordPress training available as stand-alone courses so keep your eyes out for further announcements.
I'd love to hear what you'd like to learn next.