According to a recent AND CO report, "Freedom is the new wealth." What they're referring to is the actual freedom that comes with being self-employed and away from the constraints of corporate life. Many of the surveyed freelancers reported serious issues with profitability, leaving me to wonder:
Is professional freedom more valuable than financial freedom?
I'm kidding. Of course, I'm not wondering that. I know for a fact that if you're swimming in debt, struggling to stay in the black with your business and fighting for every single penny you earn, there is absolutely no freedom there.
Today, I'm going to ask you to imagine a world where you had the security of knowing you were financially covered before you even begin work.
Let's talk about how to make financial security and freedom a reality.
Only 23% of AND CO's surveyed freelancers reporting improved financial stability since launching their own professional endeavours.
Since you've been self-employed, how have your overall finances evolved?
How has self-employment affected your Income personally?
That said, if those same professionals are working longer hours in order to make more money, does it even count?
What is the primary reason you work longer hours than before?
26% Only way to earn enough
Is it okay if financial security comes at the expense of personal freedom?
Does there have to be a tradeoff? Either you can be professionally free from working for "the man", but have to work endless hours in order to make enough money? Or you can be free from the exhausting stressors of self-employment in exchange for a stable, but middling salary?
I don't think it has to be either of those choices. I believe financial security is possible for those who are self-employed. I'm also positive it can be yours much sooner than you think it can and without having to sacrifice your time, health or happiness in order to achieve it.
Here's the problem that I believe many consultants face when it comes to seeking out financial security on their own. Many look at the possibility of profitability down the road and think, "I'll be okay if I do [X, Y or Z]… Right?"
You hear these stories about WordPress professionals and other freelance consultants who are reckless with their money in the present because they're confident it'll all work out down the road. Take Mike Michalowicz's story, for example. He risked it all on something he wasn't prepared for.
In other words, it's never safe to assume.
Future business projections are just glimpses into a possible future. If you don't have a reserve of cash saved up, you never know what could stop all progress towards that idealistic future.
Creating a World of Financial Security
In order to
build and sustain profitability
, you have to set your business up for success right from the start. This means thinking about how you are going to attain financial security in those early days, even before you launch.
If you want to be less fearful of what tomorrow will bring, you have to live within a world in which you feel and are financially secure.
Here is how to accomplish this from the get-go:
Start Off on the Right Foot
This may be easier said than done, but the best way to run a highly profitable WordPress business is to go into it financially stable. Whether you've left full-time employment, recently graduated from school or are jumping back into the working world after some time away, being free of debt and in possession of a sizable nest egg is the best thing you could do.
For some of you, this might not be possible. 18% of the self-employed professionals in AND CO's report said they went freelance because they were laid off.
Why did you go freelance?
18% Laid off / Out of necessity
When you make the decision to launch a new business, it's not just your life or financial security that will be affected by it. So, too, will your family's.
Before you make any big decisions or launch something new, talk it over with your family. Make sure everyone understands what you're about to embark on and get them feeling confident and on board with the plan (and the key is to have a plan) before you start.
Be a realist and be responsible. Don't let ego drive any big moves.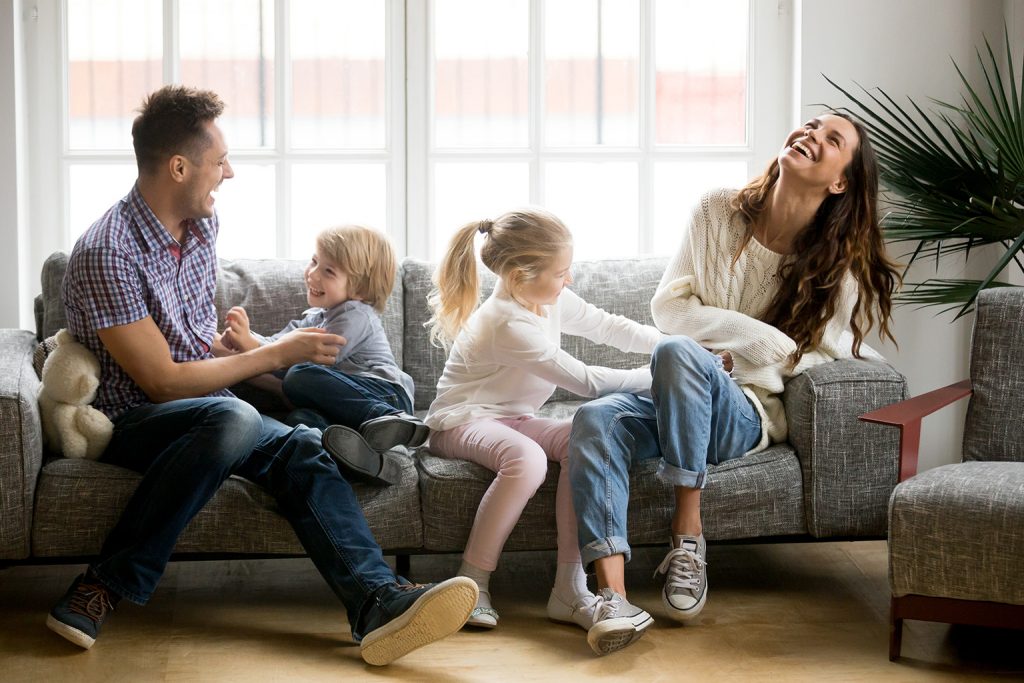 Pay for Accounting and Budgeting Tools
You can worry about hiring a finance manager later. For now, put away the pen and notepad and ditch the spreadsheets. Your finances and the tracking of cash flow are far too important to the success of your business.
The majority of AND CO survey respondents use software to manage and automate accounting and finance management tasks. And so should you.
For which functions do you leverage technology/software solutions?
75% Finance and invoicing
65% Operations and project management
50% Personal assistance and scheduling
49% Sourcing gigs or projects
28% Legal counsel & document preparation
If you're not allowing technology to alleviate this major pain point, it's going to be a real struggle to gain insights into your business' cash flow and profitability. If you're looking for a place to start, I strongly recommend using a combination of Xero and Float.
Translate Your Plan and Goals into $$$
In order for a business to succeed, you must first have a clear vision for the direction you want it to go in. Then, you have to lay down a path that will lead you to that future. Typically,
a business plan and goals
consist of actions. For example:
Rank #1 for "Phoenix WordPress consultant" by end of 2019.
Hire 3 developers by Q4.
Sign 5 WordPress Care clients every month.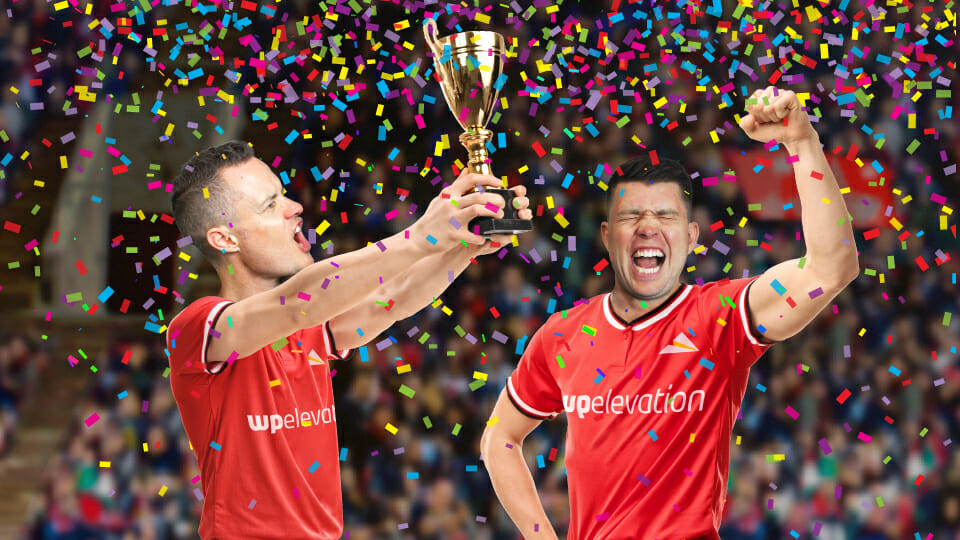 These are all SMART goals. However, the problem is they don't tell you what kind of effect they'll have on business monetarily. What sort of costs do these add, both direct and indirect? Have you set the bar too low and, as a consequence, will you fail to achieve profitability by the milestone?
When planning goals for your business, be sure to translate what each of them means in terms of profits and losses so you can adjust the rest of your cash flow accordingly.
Identify Other Opportunities for Income
Your WordPress business may have begun as a web development firm, but there's so much more you to offer clients. Take advantage of these offshoot opportunities and also look for ways to open
recurring revenue pathways
for yourself.
Consider charging for:
In this episode of Silence is Golden, you'll learn how to sell discovery sessions and get paid for the work that you do!
Tired of chasing people for money? Well, look no further than this episode of Silence is Golden where we talk about tips for getting paid.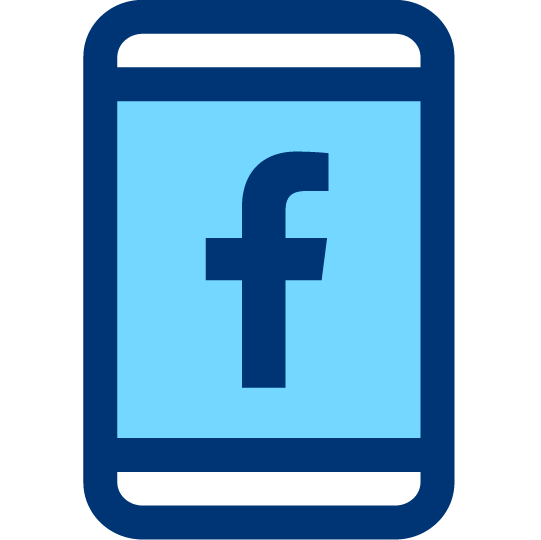 Your plans could involve various tiers of social media assistance.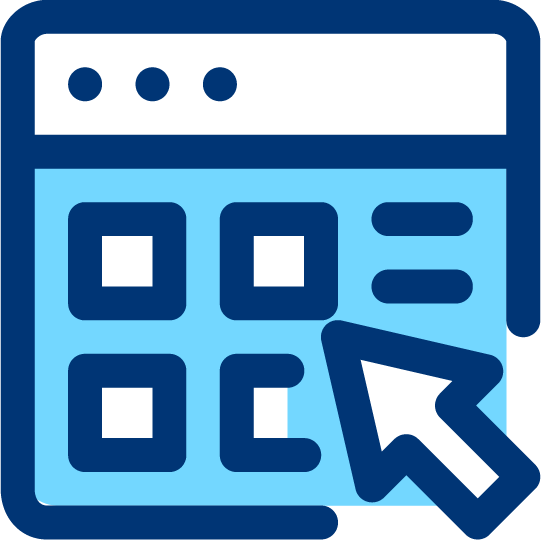 On-site marketing services
Marketing for blogging, SEO implementation & lead magnet development.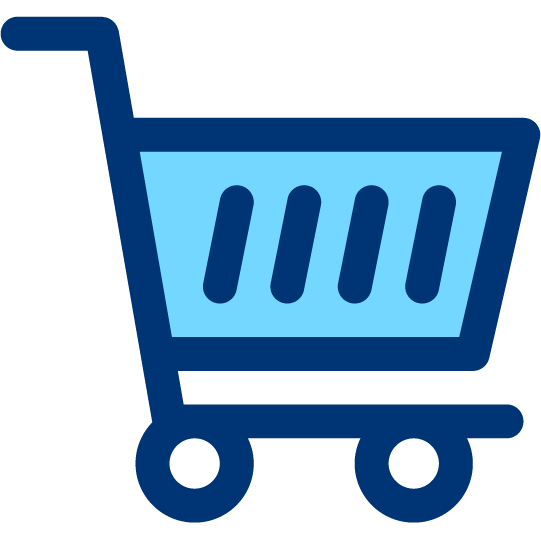 Using Google Shopping as an option for your e-commerce sites.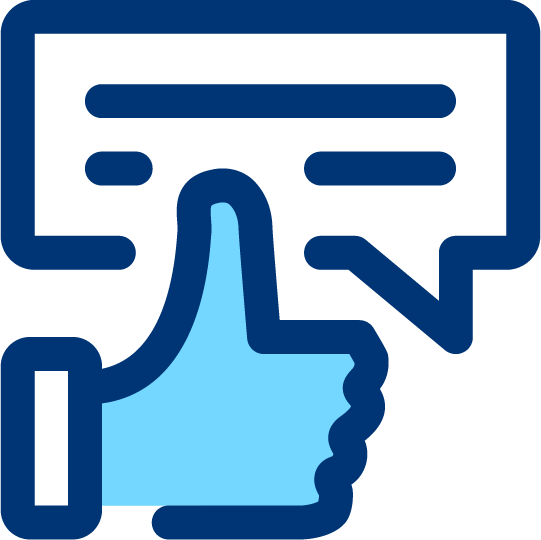 Off-site marketing services
Marketing for email & social media platforms.
As Mike Michalowicz explains in his book Profit First, a successful business is never built around its expenses. In order to be profitable, you have to consider your own needs first.
Specifically, Michalowicz asks business owners to prioritise two things: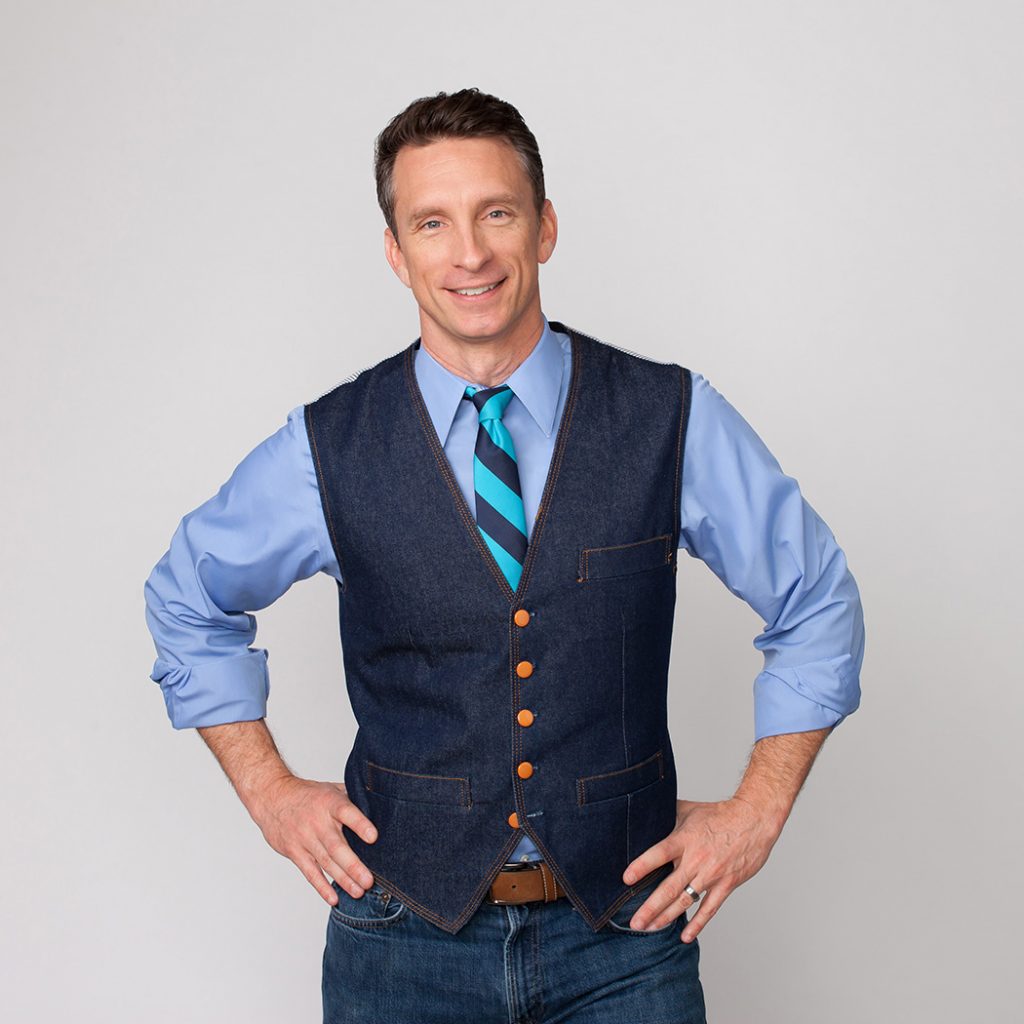 Profit – The money you take as your reward for owning all the risk. It may be as small as 1% to start, but that's okay. So long as you're putting money aside to reward yourself, that's all that matters.
Owner's compensation – This is the percentage of earnings you pay yourself as a salary. This is completely different from profit. Owner's comp is what fuels your lifestyle. Your rent. Your ongoing expenditures. Etc.
Make sure you're taken care of first, so you can properly handle the rest of your finances.
Put All Your Expenses Second
Rather than ballpark your rates or undervalue your services as you pitch them to prospective clients, work within a realistic picture.
This is why you should carve out a percentage for profit and for owner's comp right away. You know how much you need to live the life you want and that should not be compromised.
PAYMENT
Don't be afraid to charge what you're worth. You provide a valuable solution that gives clients the freedom to focus on what they excel at. So, don't sell yourself short. 
Then, you have to consider how things like taxes and operating expenses (OpEx) factor into the equation. Generally, you can predict what each of these will be. Taxes will always be a certain percentage of your profits each year, so allocate those ahead of time. The same goes for OpEx. Office rental space, health benefits, software, etc.–you can easily track what these costs are on a monthly basis.
Once you've figured out what percentage to pay yourself and what percentage to pay others, you can calculate service rates that align with this. And don't be afraid to charge what you're worth. Just because a $500 website would cover all those out-of-pocket charges doesn't mean you should settle for a measly profit margin.
According to a Freshbooks 2017 survey, 27% of self-employed professionals deliberately undercharge clients because they believe it will make their services seem more valuable. (It won't.)
The value comes from the quality of work you do and you can't possibly do good work if you're not making enough to survive or, better yet, thrive.
I know, I know. You probably think I'm jumping the gun here. After all, you're only just starting to wrap your head around the idea of putting profit first. How could I possibly suggest you put money towards something like investments? Do you even have enough to do that?
Right now, it might not be much… But it's something you have to do. You don't have an employer who will help you set up a pension fund. You have to take control of this yourself and start investing now.
In this WPE podcast with Andrew Craig, he suggests that business owners get to a point where they make the same amount of money from their retirement savings and investments as they do from business revenue. Can you imagine a world where you effectively double your net earnings but only have to do half of the work to get there?
It's possible with the right planning.
As a business grows, the key to profitability is to expand revenue while keeping expenses the same or lower. Of course, scaling a business does require more assets and resources, but you can find other ways to trim the fat as you go along.
For instance, regularly look into the state of tax deductions. Have you claimed as many of them as possible? If you're not taking advantage of these savings, schedule time to review this at least once a year.
Also, evaluate your process. Is there anywhere that it makes sense to automate? Your time is valuable. Don't spend it working on tedious and time-consuming tasks that are ill-suited to your skill set and interests. Some examples of this are: Onboard clients more quickly, Don't waste time collecting content, Leverage the system, Create processes and Operate from your sweet spot.
One more piece of advice: if you successfully make changes to your expenses and you now have more money to spend, put it towards your profit and pay. Keep your business expenses steady as you make more money. A healthier profit margin will give you greater stability.
Run light for as long as it makes sense–and this pertains both to your personal life as well as professional. If you still have debt left over from university or you're not feeling wholly stable in your personal financial state, do everything you can to keep business debt low and focus on paying it all off ASAP.
Again, the key to financial security in self-employment is to maintain stability in cash flowing in and going out of the business. Even if the margin between profits and expenses are growing and you're able to pocket more money, don't rush to change your standard of living just yet.

"Don't get caught up in shiny object syndrome."
As you can see, much of the responsibility in making and sustaining profits falls on you.
Smart spending decisions and planning are only just part of it though. You have to ensure that client relationships work financially in your favour as well. As such, the remaining tips for building a world of financial security will focus on this aspect of your business.
Work with Quality Clients
One of the scariest things about starting a business is that uncertainty about clients. How will you find them? Will they be interested in working with you? And can they afford the rates you want to charge? As you question your business model's viability and your own ability to bring in enough clients,
this fear and lack of confidence
could lead to bad decision-making as it pertains to clients. If you haven't learned this lesson yet, you most certainly will soon enough:
Don't just work with clients because you can.
I realise when you're looking at limited cash flow and savings that all you want to do is jump at the first client willing to join your service. However, if they're questioning your methods, failing to pay on time or are generally difficult to work with, you're going to bleed money over time.
How do you avoid this? I have a few thoughts on this:
Use a Contract for Every Client
Your gut and previous experiences with clients will help you make judgment calls regarding the quality of a client. Sometimes, though, your Spidey senses may get it wrong.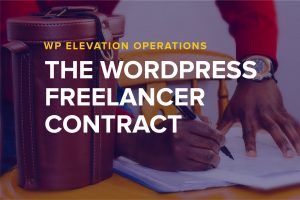 The WordPress freelancer contract
will protect you in those cases where you've unknowingly taken on a bad client. You can hold clients to firm delivery and payment schedules with a contract while also clearly detailing what is or is not included in the scope of work. Any deviations from the terms of the contract will result in penalty fees that help cover the hassle and expense of dealing with pain-in-the-a$ clients.
Automate Invoicing and Payment Processing
When your business is brand new, it might not seem like a big deal to log into PayPal to send invoices to the few clients you have. However, as the business grows, processes like these have to scale with it. You can't afford (and probably don't even want) to manually handle invoices anymore nor do you want to have to track down late payments.
That's why you should automate invoicing and payment processing before your business even launches. It's really easy to do, too.
First, review your business plan and services. What sort of payment schedules does each have? For web development jobs, you'll receive an upfront retainer and milestone payments until the project closes. Program them into your invoicing system the second the contract is signed. Even easier will be recurring services since you charge the same from month-to-month and invoices always go out on the same day.
There are plenty of platforms you can use to do this, though PayPal may be best as you can automate both invoicing and payment processing.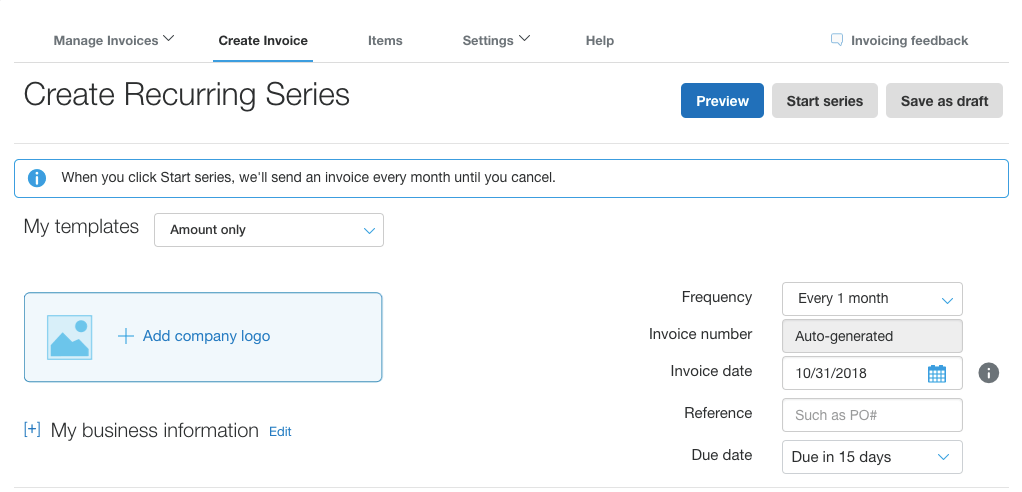 Stripe
is another payment processor that will simplify the collection of money owed to you. You can even
integrate it into your WordPress site
. What's especially nice about Stripe is that it handles much more than billing and processing. When customer credit cards are about to expire or have failed to go through, Stripe handles the outreach so you won't have to worry about months lapsing before you notice that money is missing.
Dedicate Time to Your Business
It's not just the work you do for clients that puts money in your pocket. Business development is an essential part of profitability. Just be sure to schedule time for it early and often.
Before taking off, spend time on your service offering. How can you make this an undeniably valuable service for WordPress clients? And how do you intend to improve upon it down the line?
After taking off, you should then spend dedicated hours each week focused on business improvements. This may mean tweaking your WordPress website, refining your processes or taking a course that teaches you to work more efficiently.
Don't forget to start marketing before launch, too. You might not have clients or a live website, but who says you can't be on platforms like Twitter and Facebook making a name for yourself as a WordPress expert? Share valuable and informative content from others. Get involved in conversations. Be insightful and helpful at the right place and right time.
As you build trust through marketing, it'll become much easier to attract and sell clients on your services.
Don't feel as though you have to suffer in silence or suffer alone. And don't wait until you're six months in and drowning in debt to reach out to a group for support. Join a community early on.
COMMUNITY
Even if you're rocking the solopreneur hat, you are not alone. Finding a community of like-minded individuals is important for feeling supported. WP Elevation is a great place for people like you to succeed together.
There are others who have been exactly where you are now.
While the topic of money might seem like one that's too sensitive to discuss with near-strangers, how else do you expect to get past whatever financial insecurities you face? There's a great quote from Eleanor Roosevelt I often turn to when people are feeling shy or ashamed to discuss financial matters:
"Learn from the mistakes of others. You can't live long enough to make them all yourself."
How long do you think your WordPress business can survive if you try to outlive your perpetual debt, lack of savings or floundering cash flow? A supportive community (like the one here at WP Elevation) will give you a safe space to talk about your mistakes, learn from those made by others and grow towards financial security together.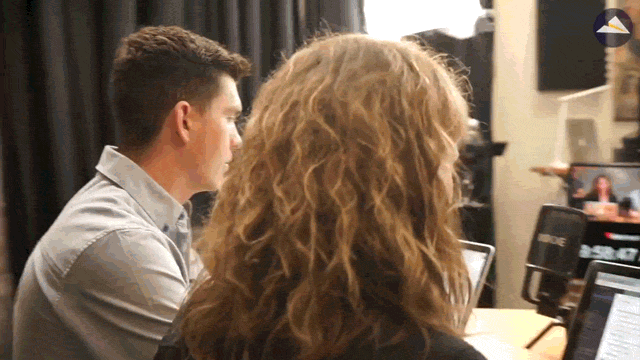 As you might imagine, there's a fantastic sense of freedom that comes with not having to worry about money all the time.
If you want to live in a world where financial security and stability can be yours, you must take control of your spending and earning now. In doing so, you'll find that running a WordPress business is much easier than you ever imagined.